20 Narrow Kitchen Design ideas
If there is a narrow room used as a kitchen it is important not only to have a good design but also to create а handy spacing of all necessary elements. Practical advises in this article will certainly be helpful in this case.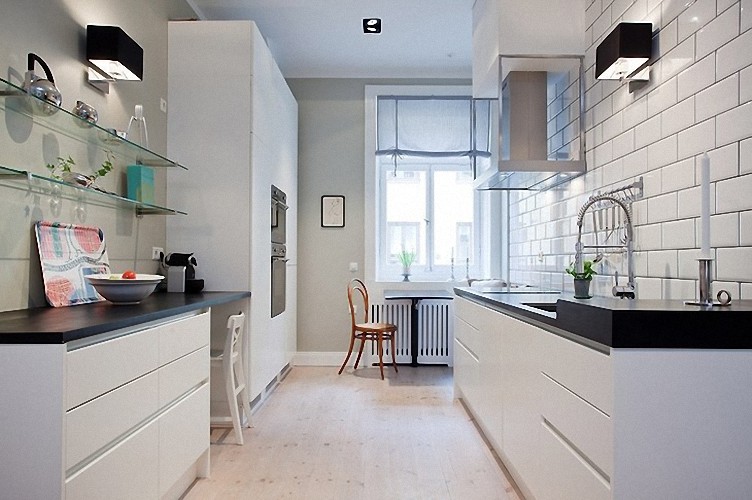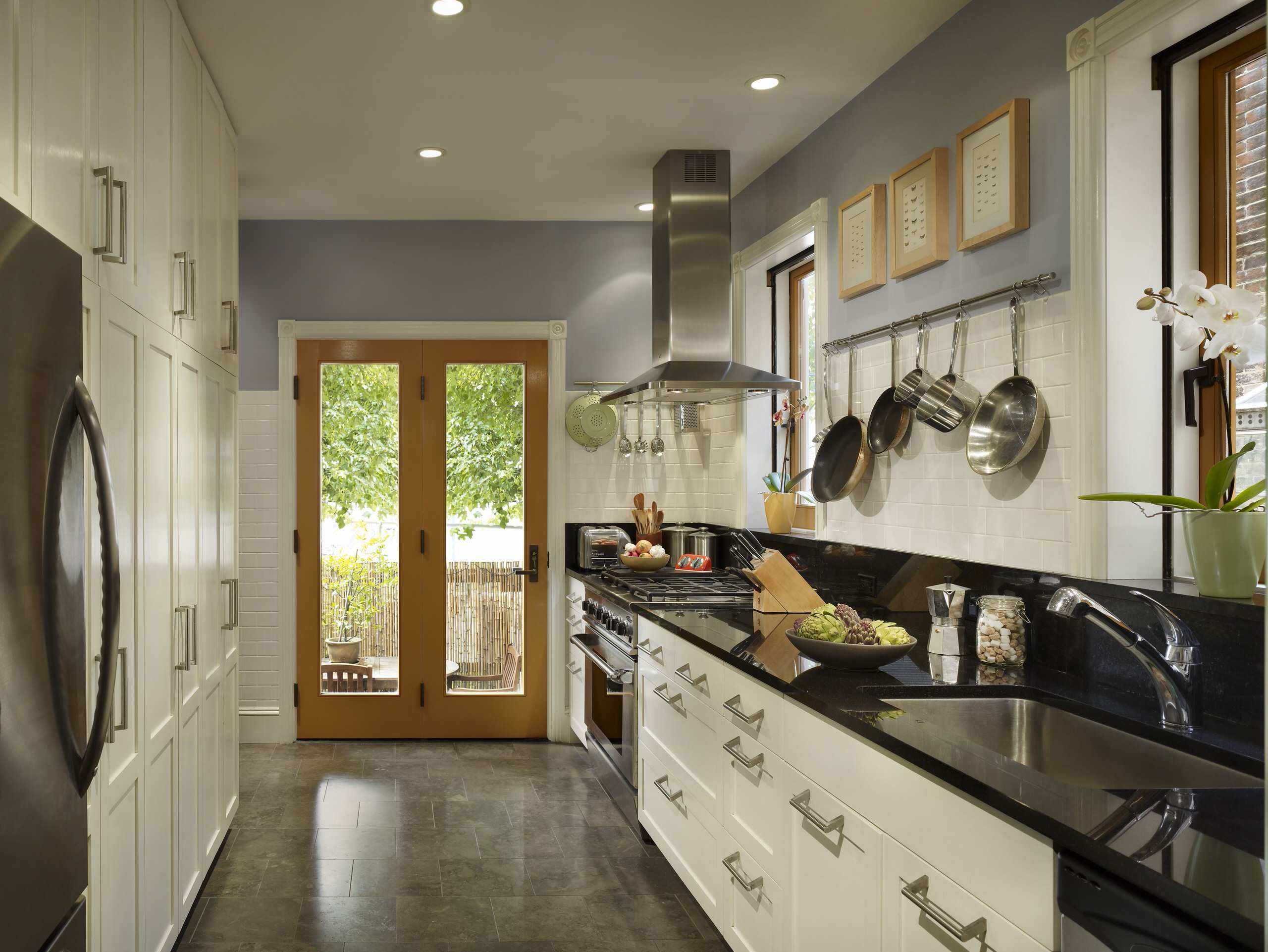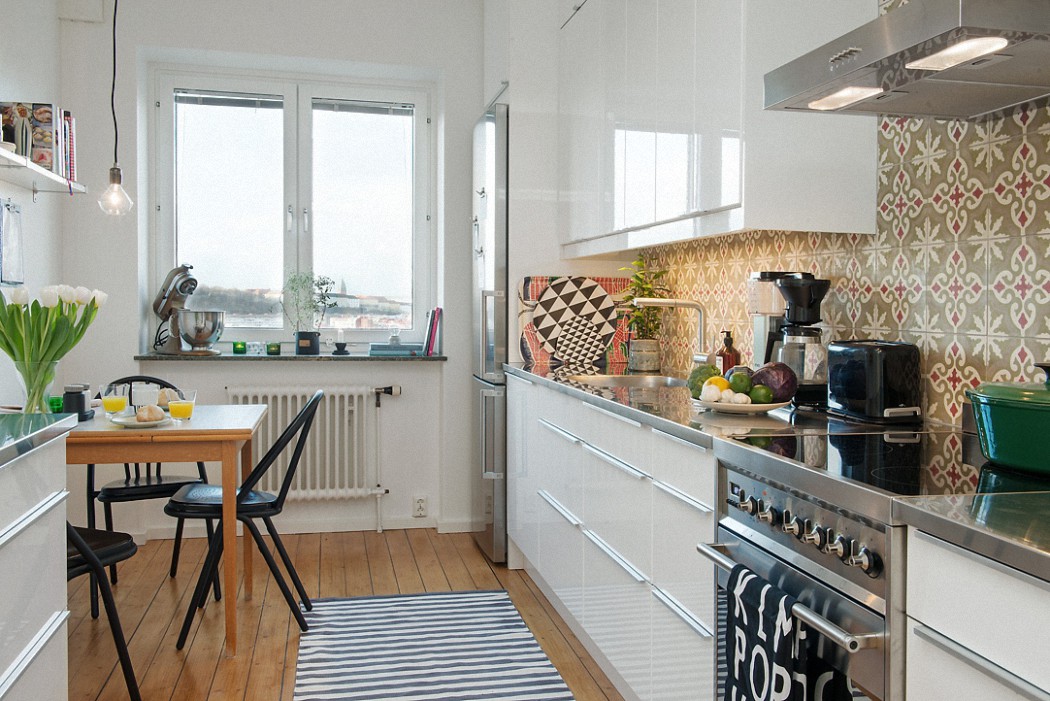 It is recommended to choose the modern interior design with simple concise forms: minimalism, hi-tech or contemporary for a small sized room.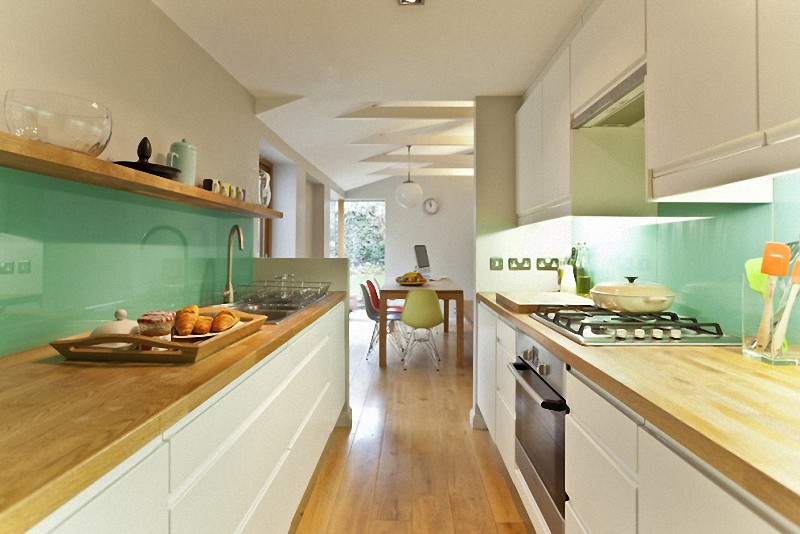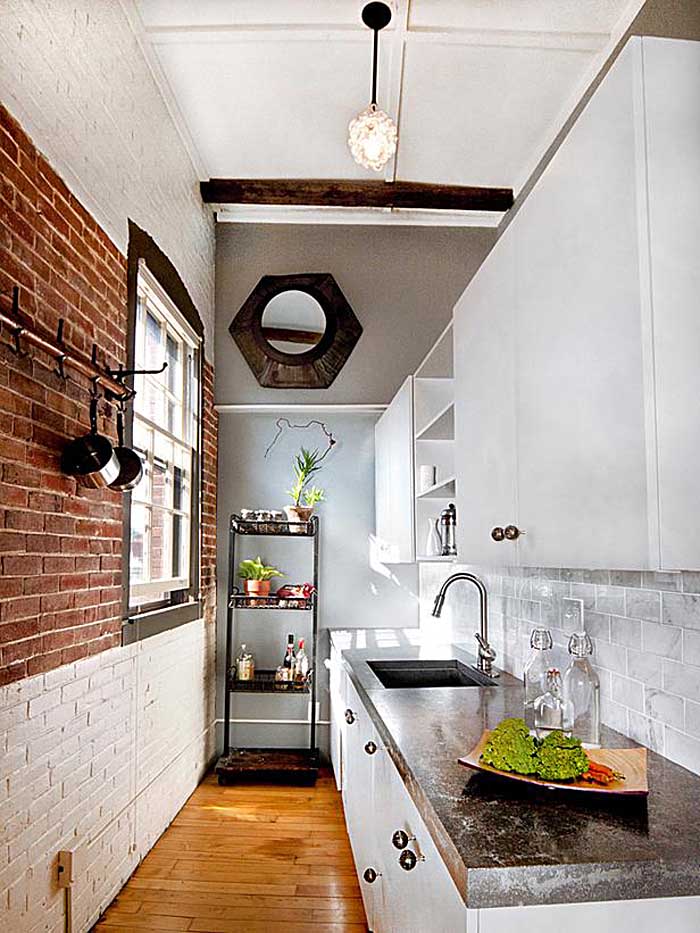 Depending on size of sides in a narrow kitchen it is possible to dispose only the necessary articles of furniture along one wall or to complement an apartment with a full-fledged dinner-table or household appliances on an opposite side. The angular placing of kitchen set will allow using the present space rationally.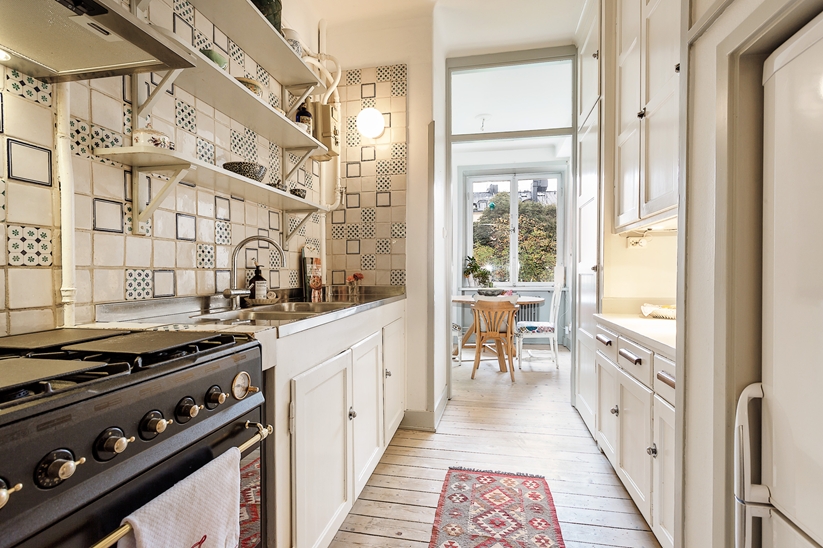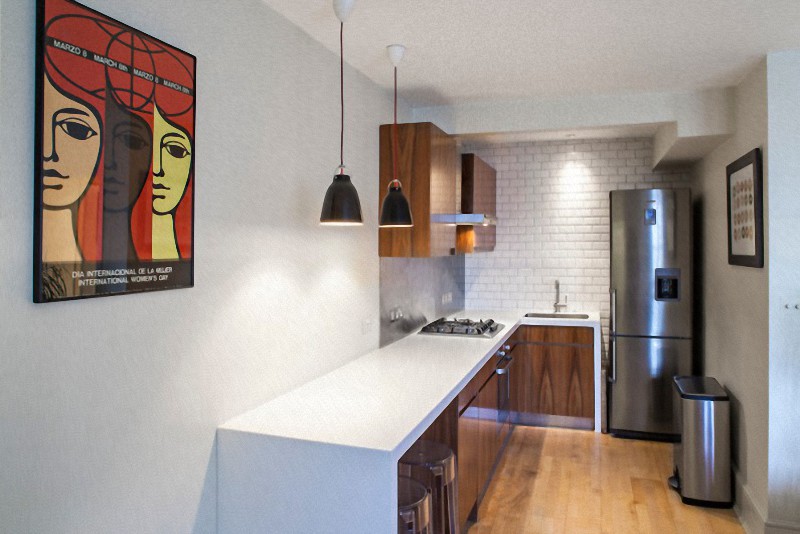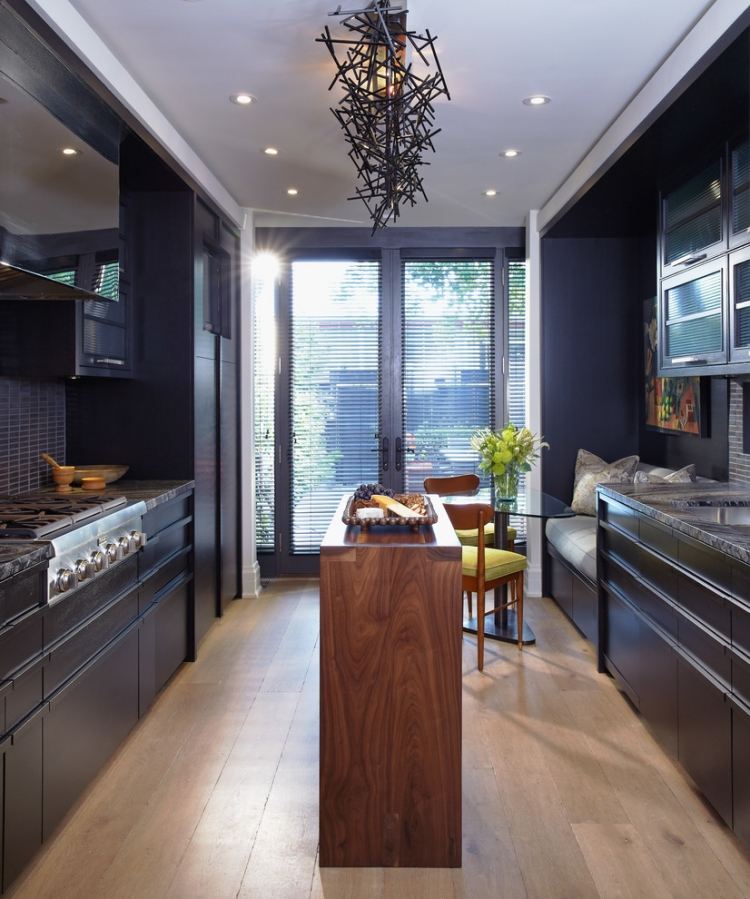 The color range for the surfaces of walls and furniture is preferable to choose of cold light tones (blue, silver), but it is also possible to use tender warm peach or cream tones. The top of closets is preferable to make in white tones, and lower level – in darker ones. Generally speaking, it is better to use open shelf stands at the top of closets, leave them out at all.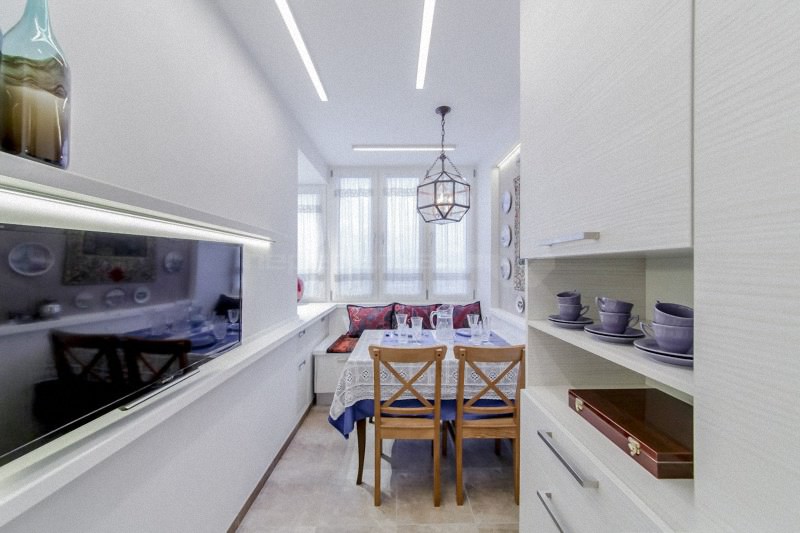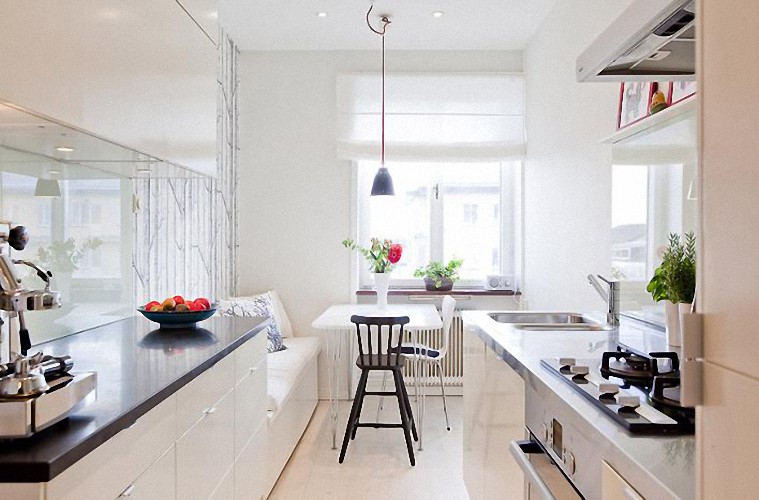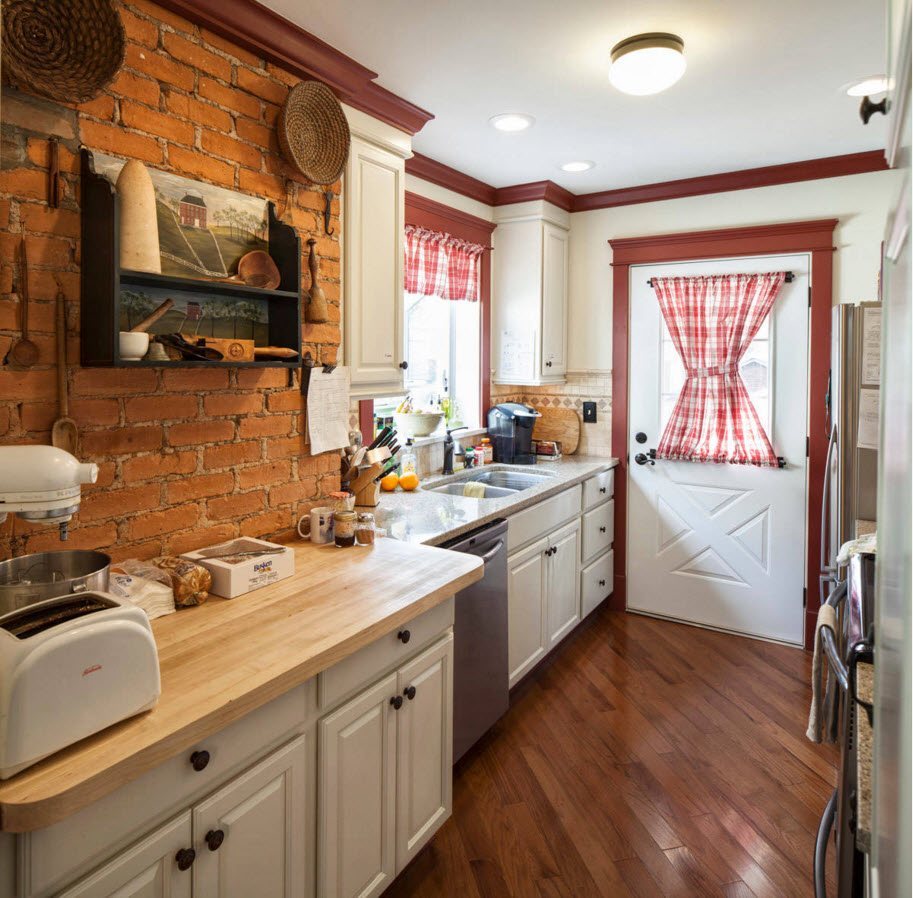 The following methods will help to visually increase space:
Diagonal placing of a floor coverage
Convertible furniture and transparent elements
One-color mosaic on walls and the floor
Geometrical patterns of "optical illusion"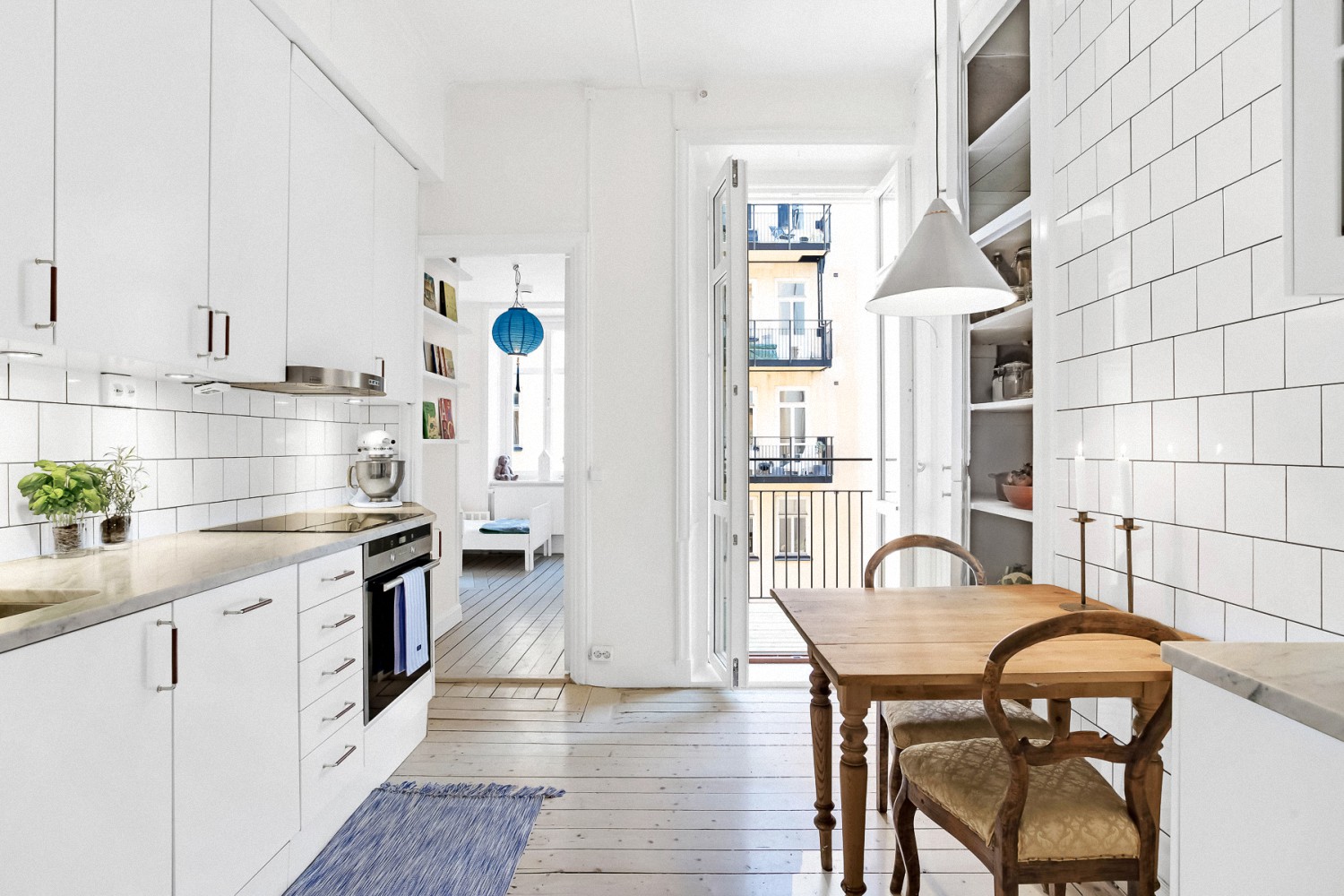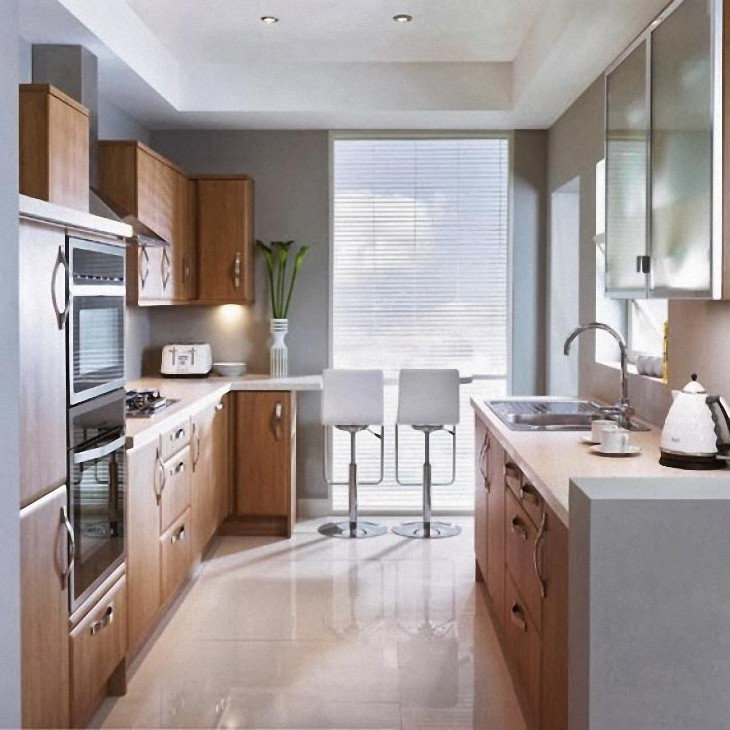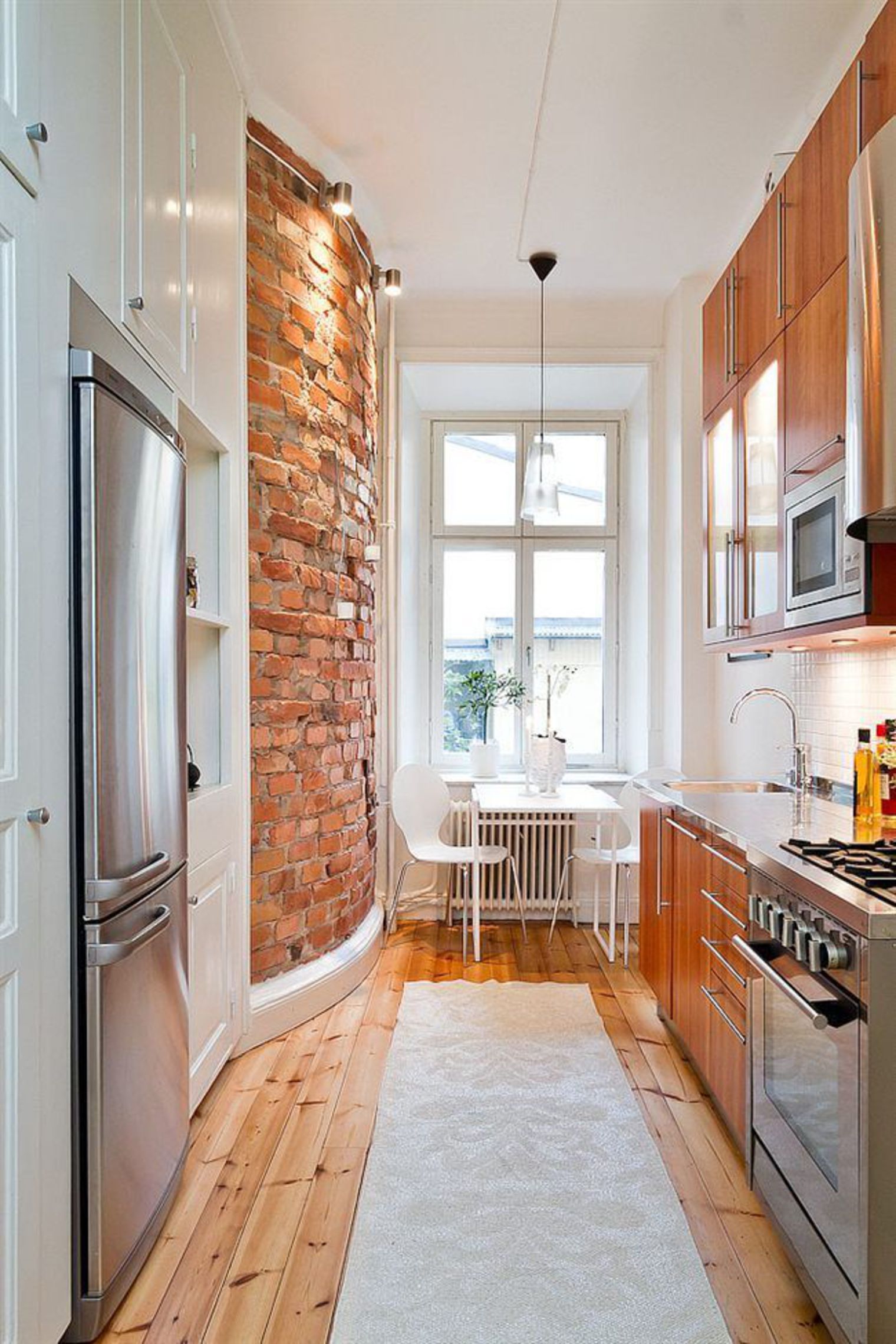 Even if there are windows in the kitchen, it is necessary to think of good artificial lighting using spotlights on ceiling and in closets. It is not recommended to place them near reflecting surfaces. In order to avoid the specks of light, blinding eyes. If there is a high ceiling it is better to use chandeliers, placed as low as possible.