30 small bedroom design ideas
Dark walls in a small bedroom
The use of dark color on the walls is very effective, however underestimated method. Usually people are afraid to use rich colors, and only for small bedrooms  they are persumed to be completely unacceptable. However its vainly! In a dark room corners get masked, and it looks like the room dissolves its borders, while you are creating a wonderfully cozy and intimate atmosphere, and what else is needed in the bedroom?  With no doubt you can use dark gray, rich brown and blue range as a color for your bedroom walls.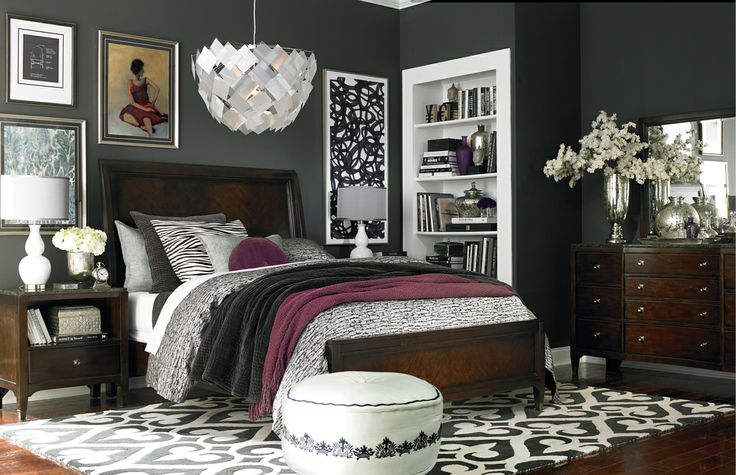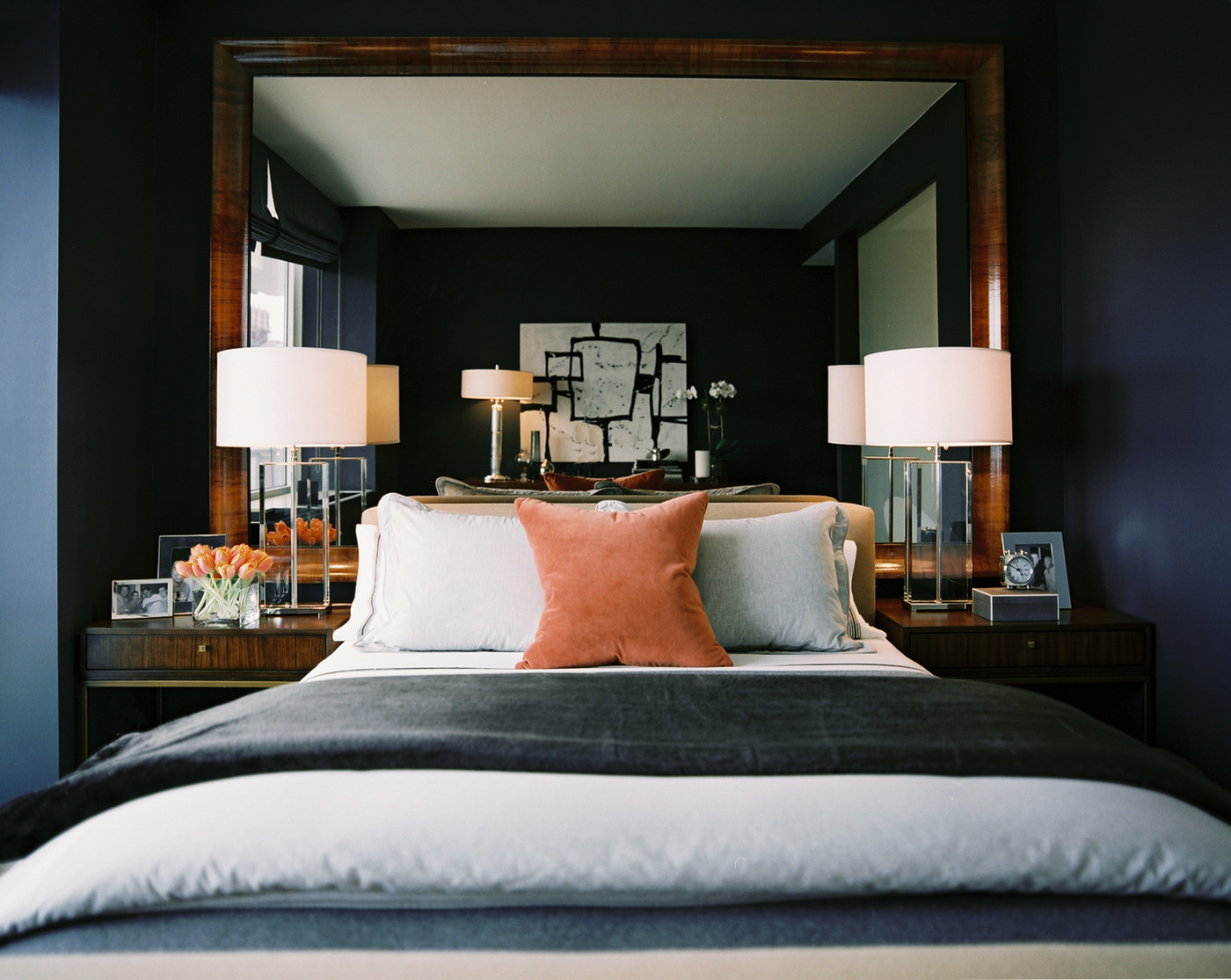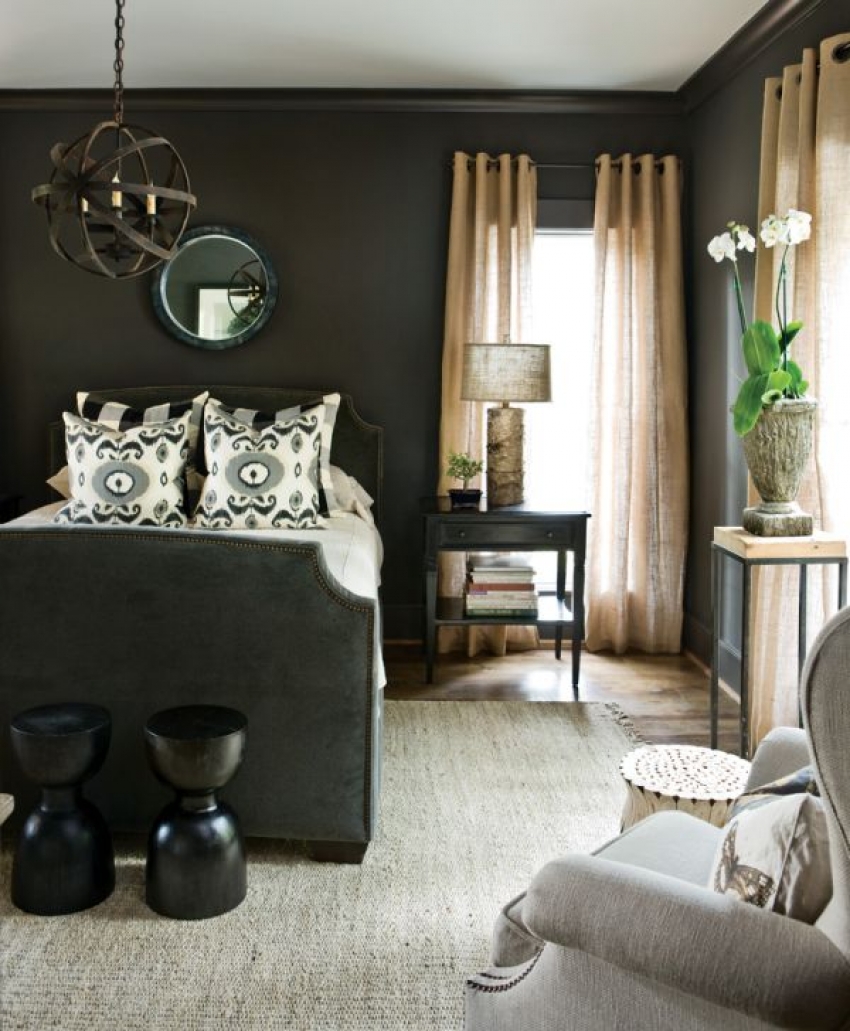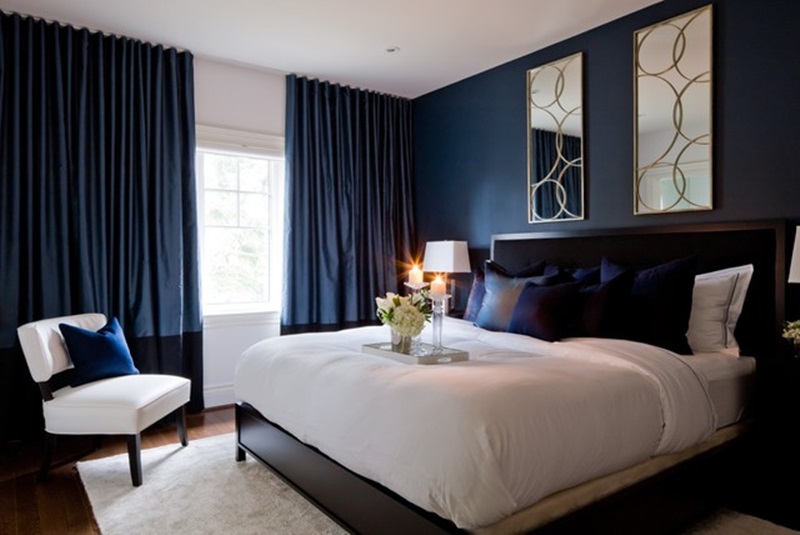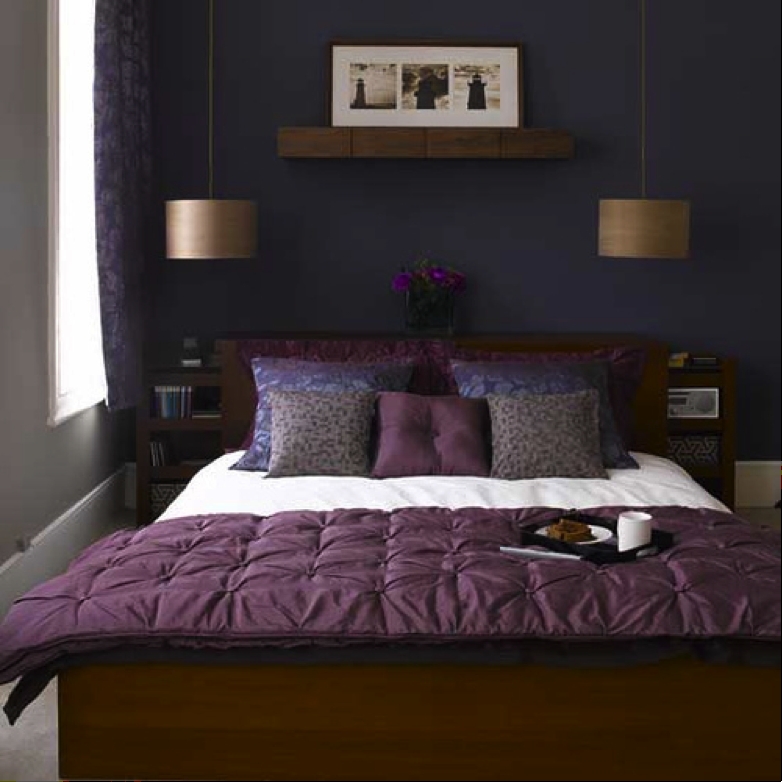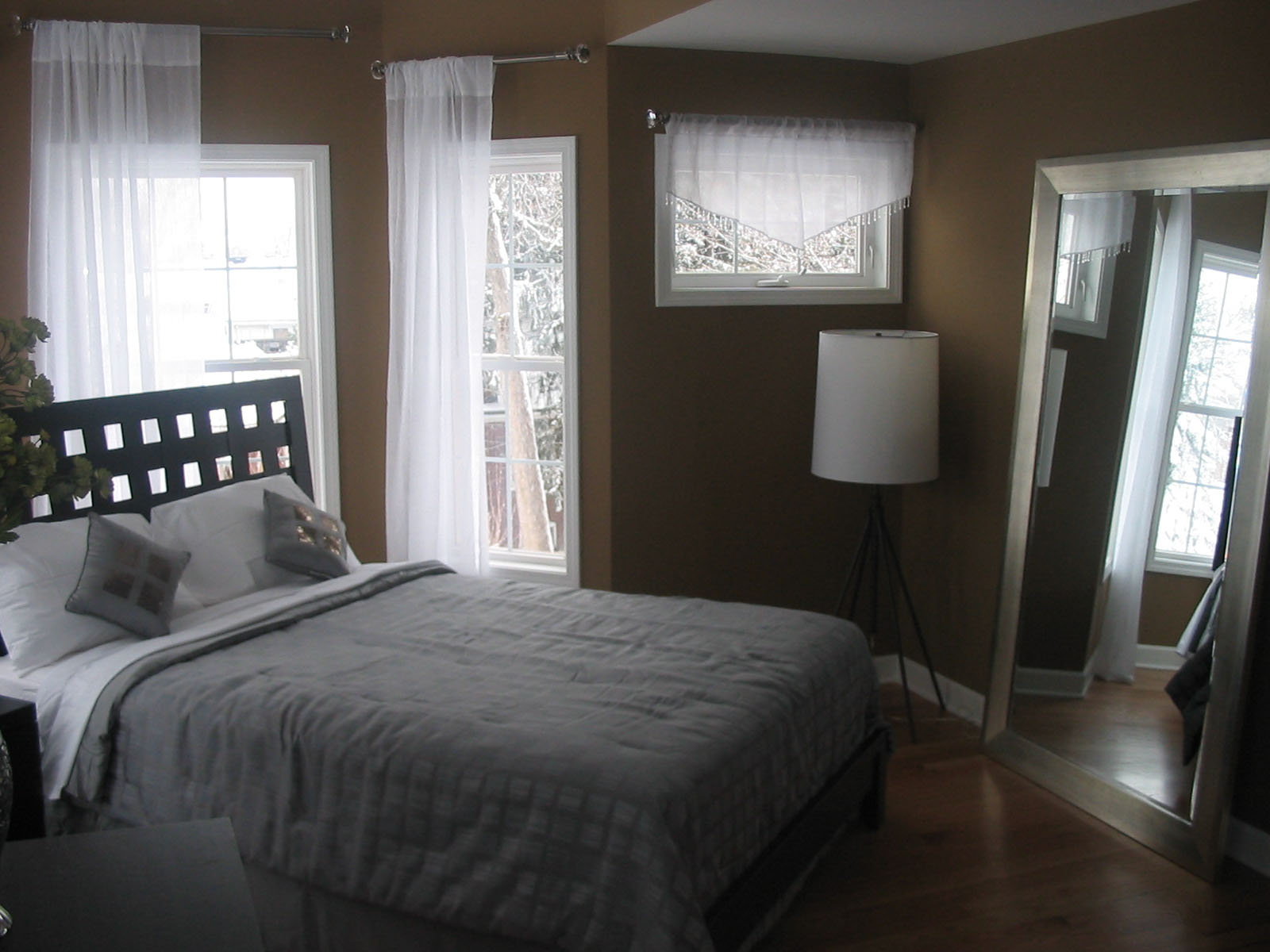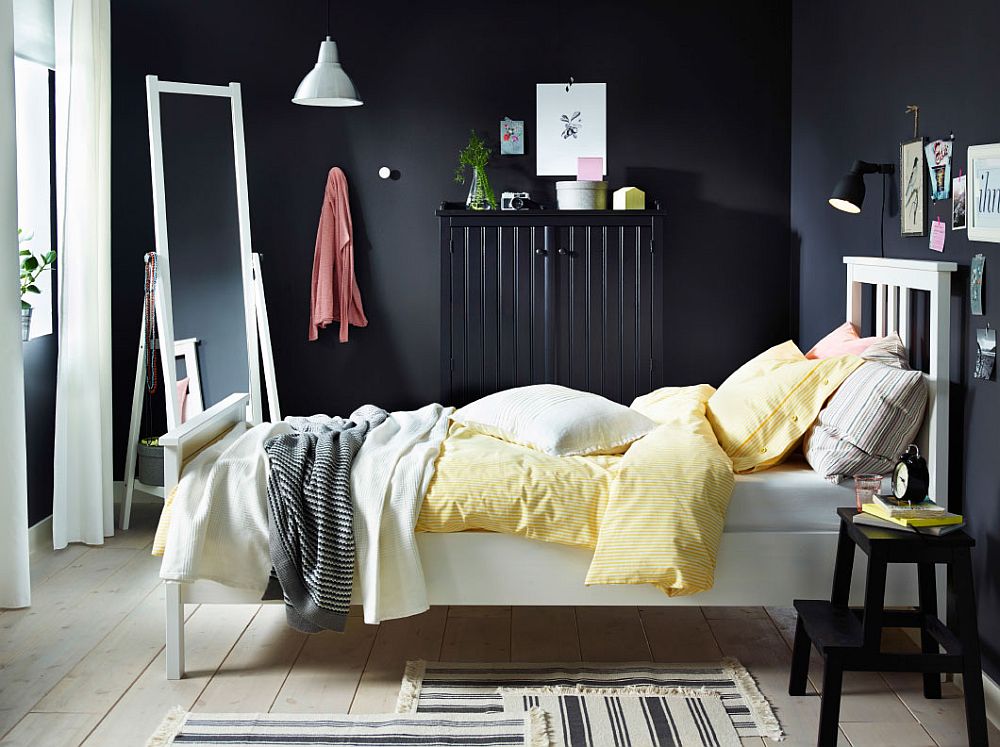 Contrast wall
If, however, you do not dare to paint all walls in dark color, you can always choose one wall, which will be the contrast. Dark front wall – a great way to make wider a long narrow room. Contrast wall brings dynamics and depth in the interior of the bedroom.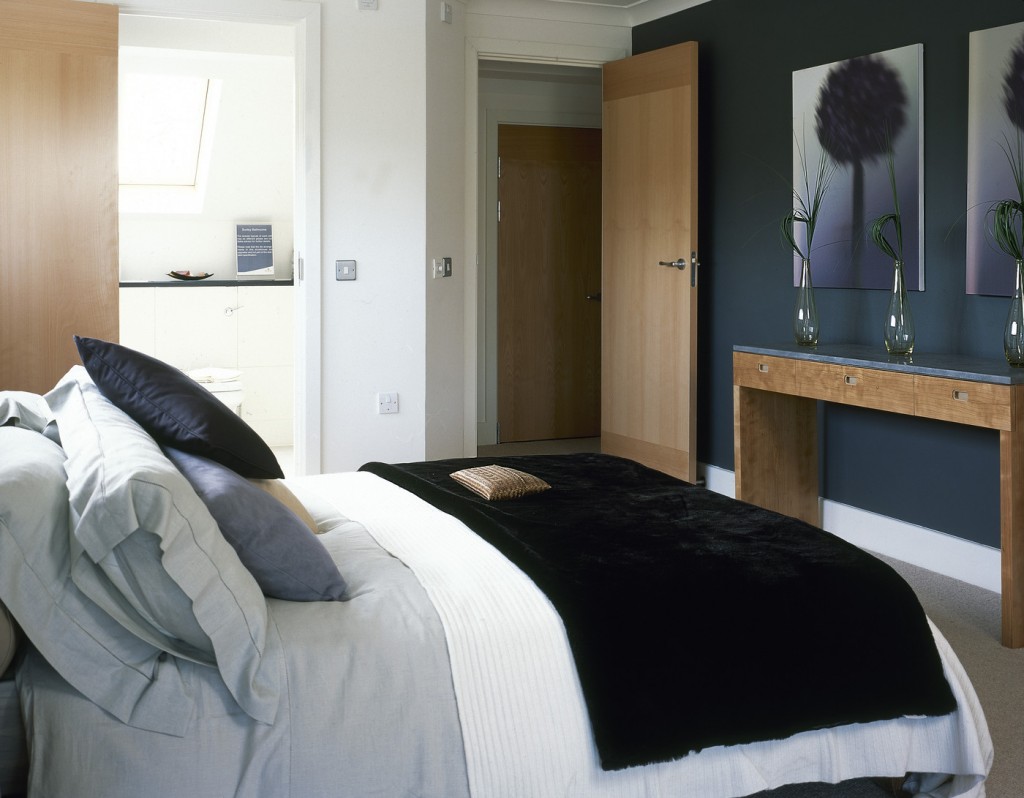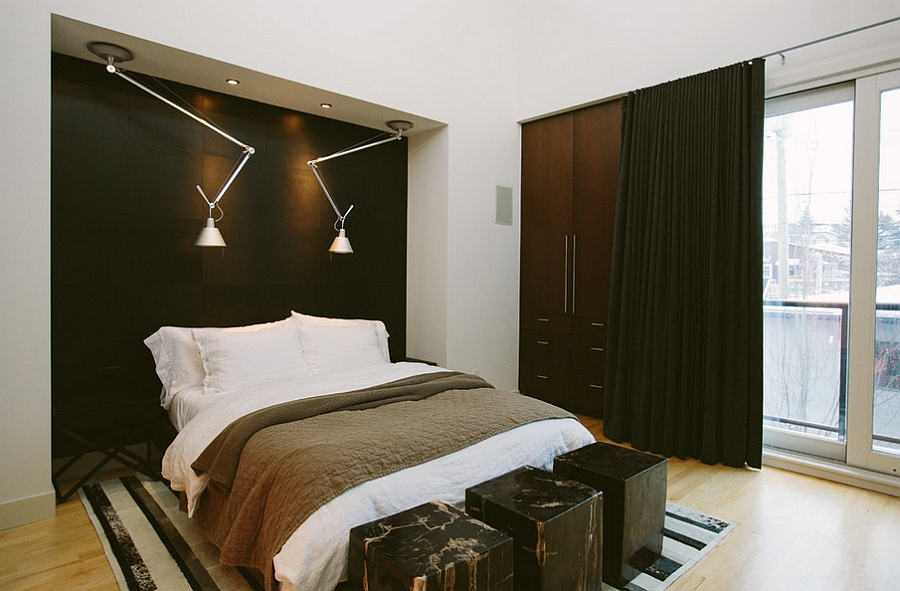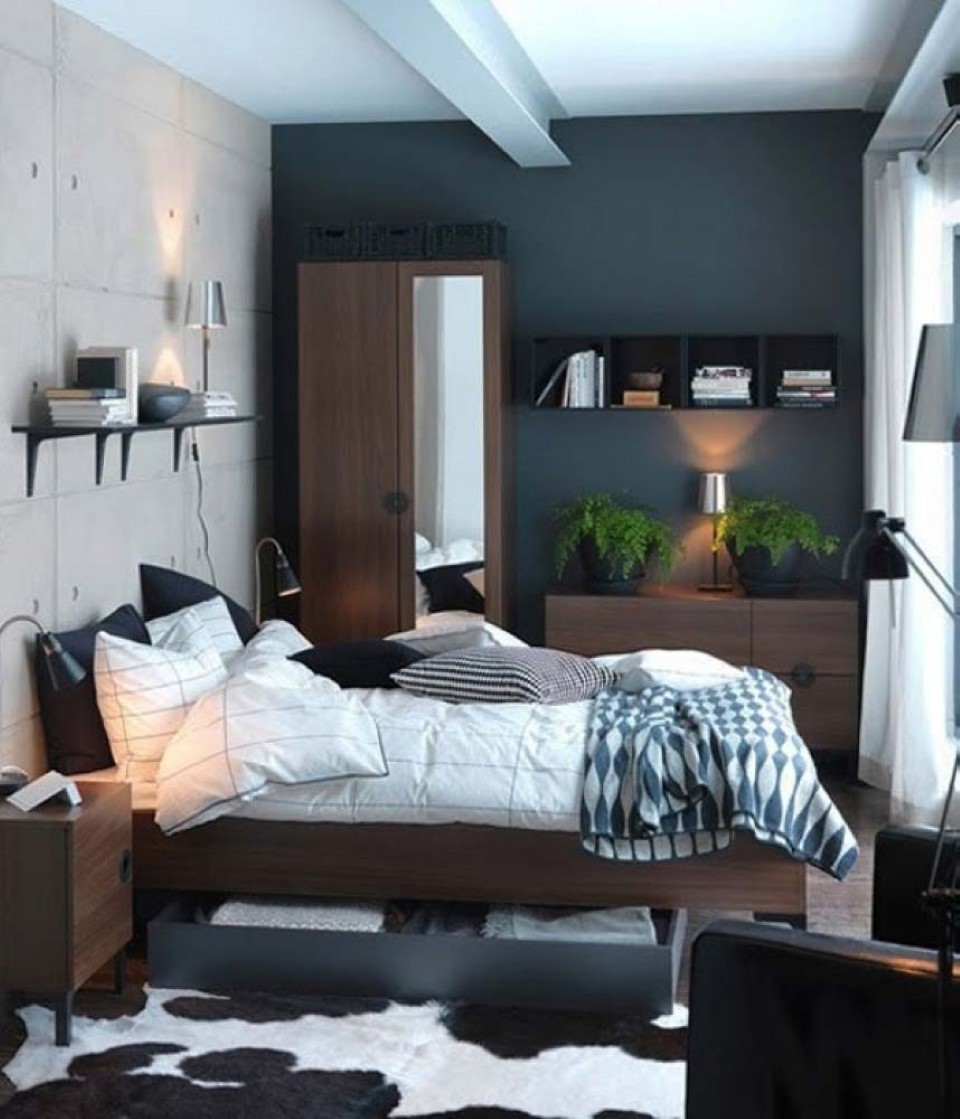 As a contrast  you can also use a bright wallpaper and colorful prints . Use them behind the bed to spice up the interior.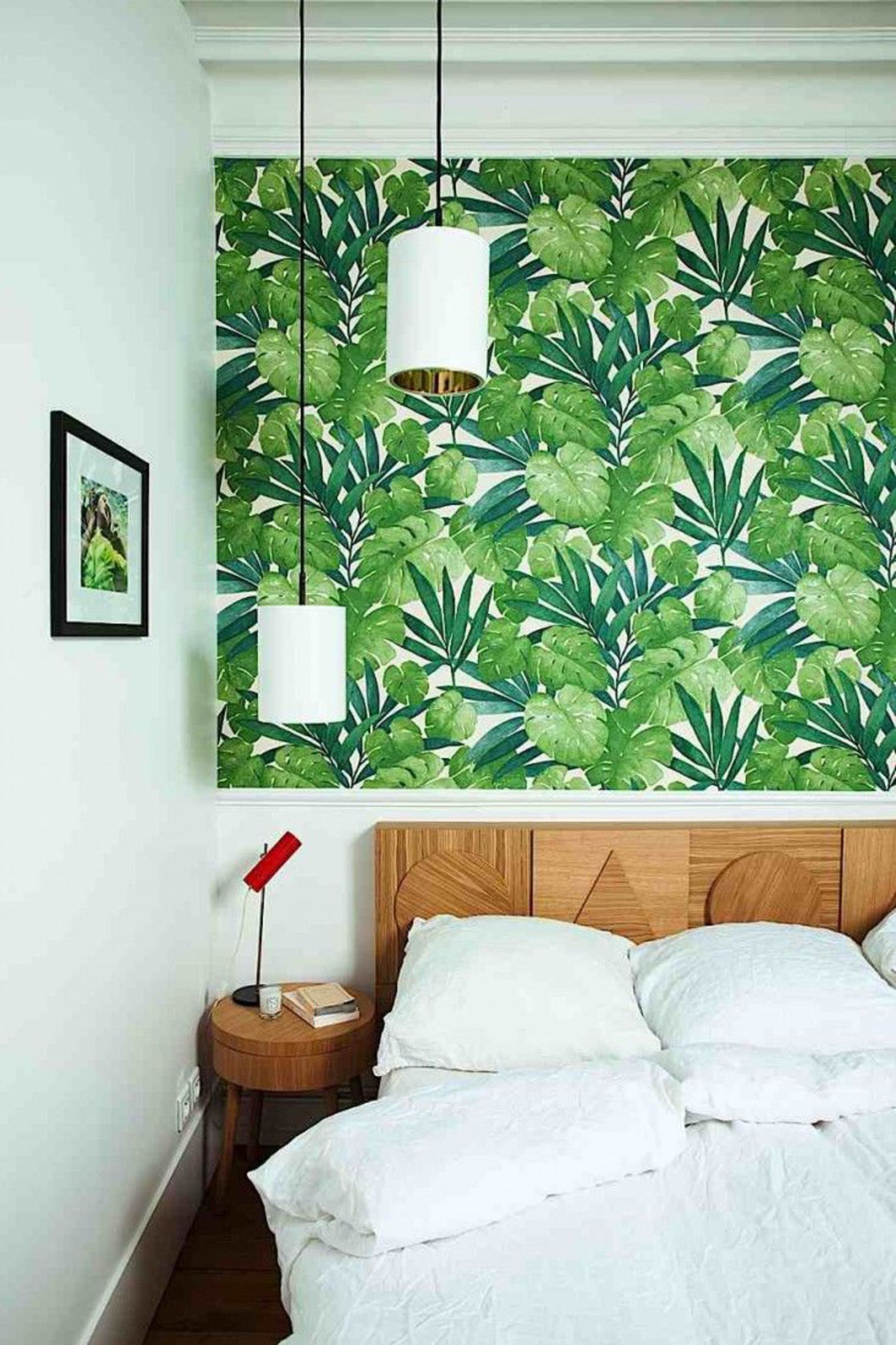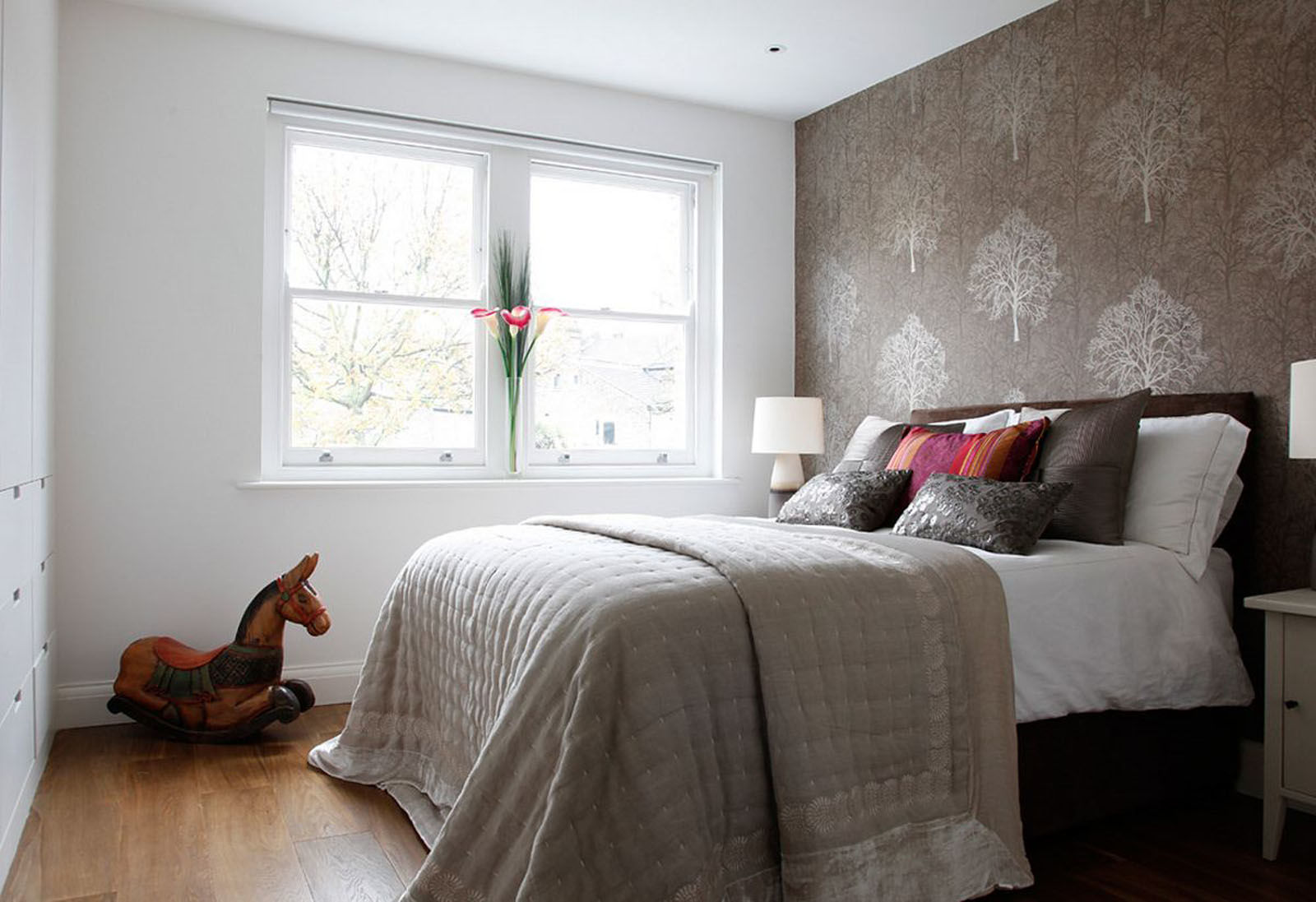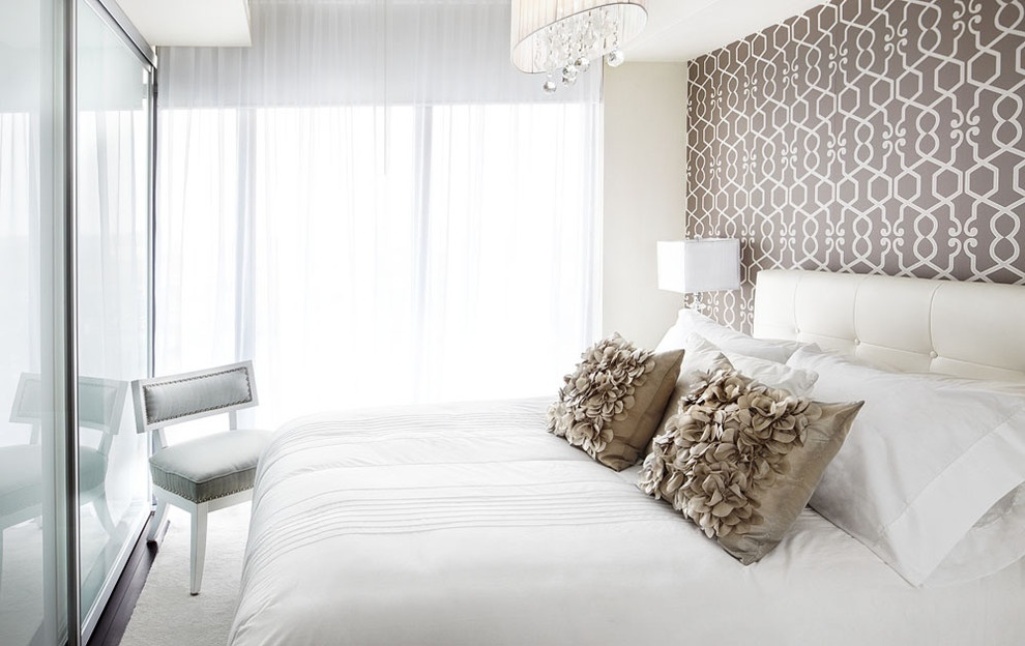 Photo wall-papers for a small bedroom
Stylish and unusual wallpapers are excellent method, which we have previously discussed. Pick an image of soothing woods, mountains or the dynamic metropolis and it will visually make your bedroom  more spacious.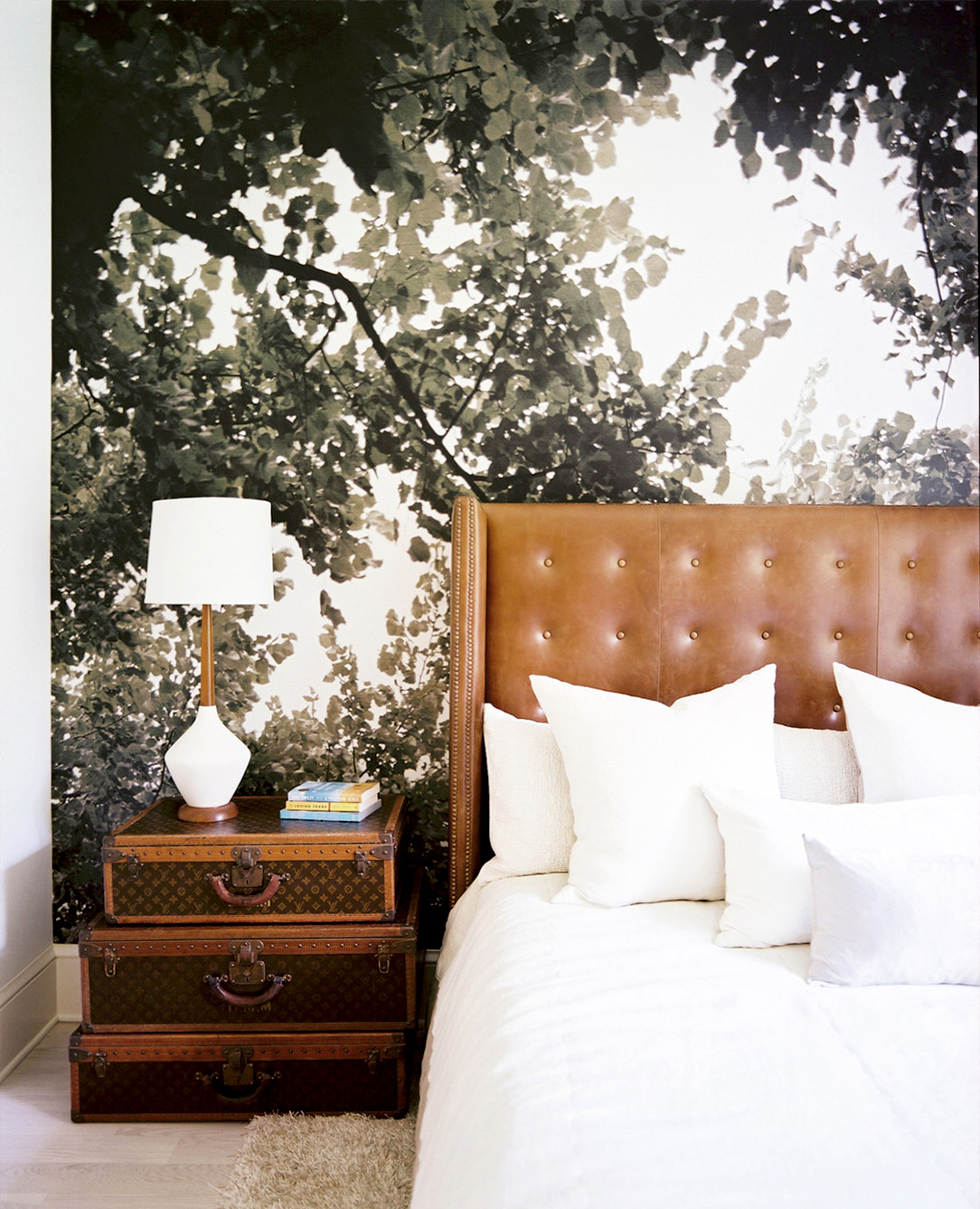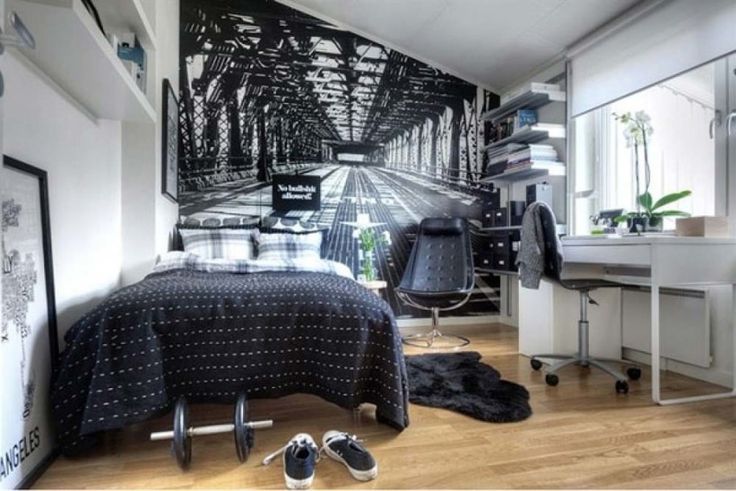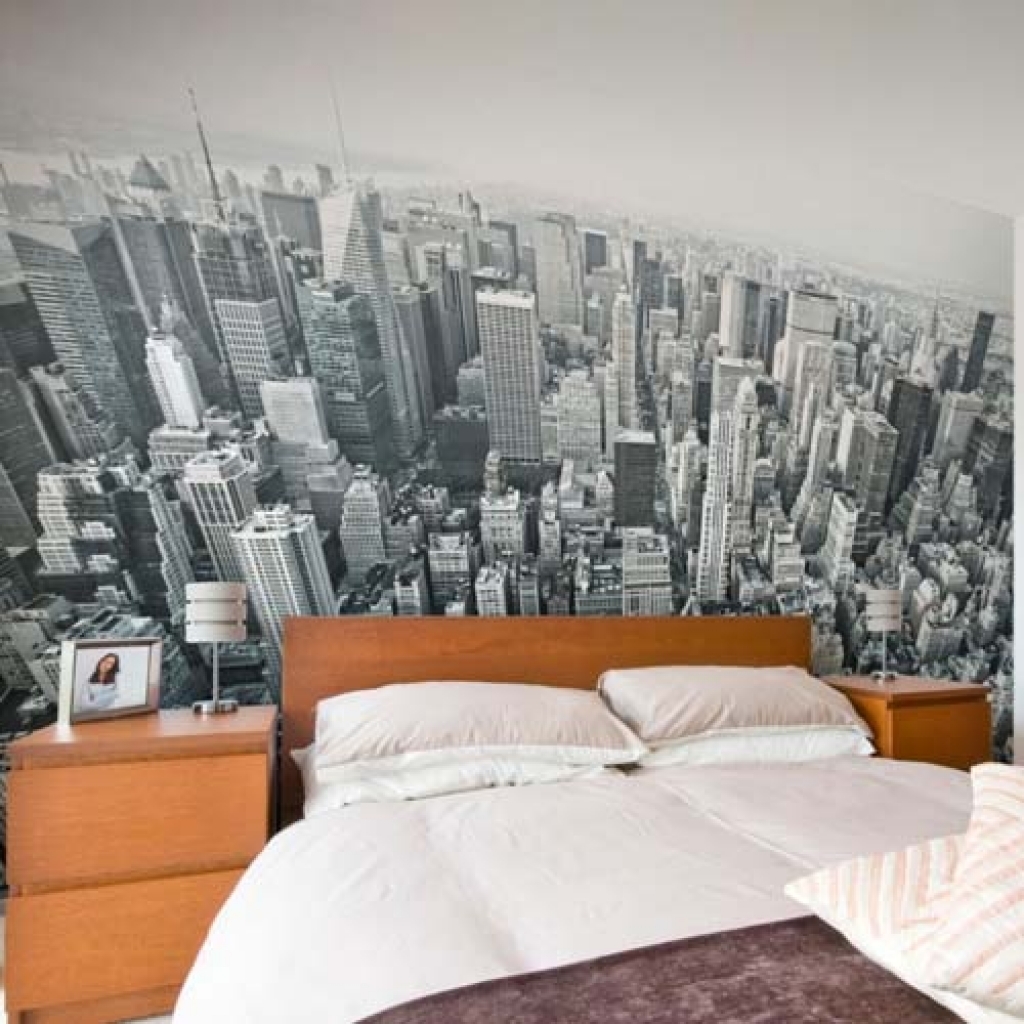 Large paintings and posters
As with previous methods, the use of large image in a small bedroom is designed to divert attention away from the area of the room. Hang at the head of the bed a large even rather a very large picture or a poster, and it will be the main focal center of the room.
The effect of surprise – a great way to divert attention and to deceive the eyes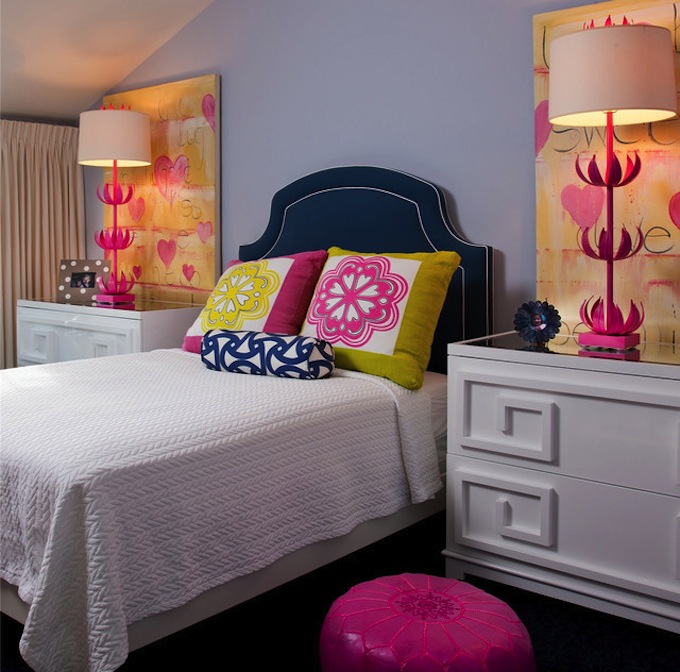 Mirrors
The use of mirrors is vital in designing small bedrooms. It can be used in many ways: cabinet doors, detached large mirror, the composition of the mirrors on the wall, or as mirrored panels behind the bed.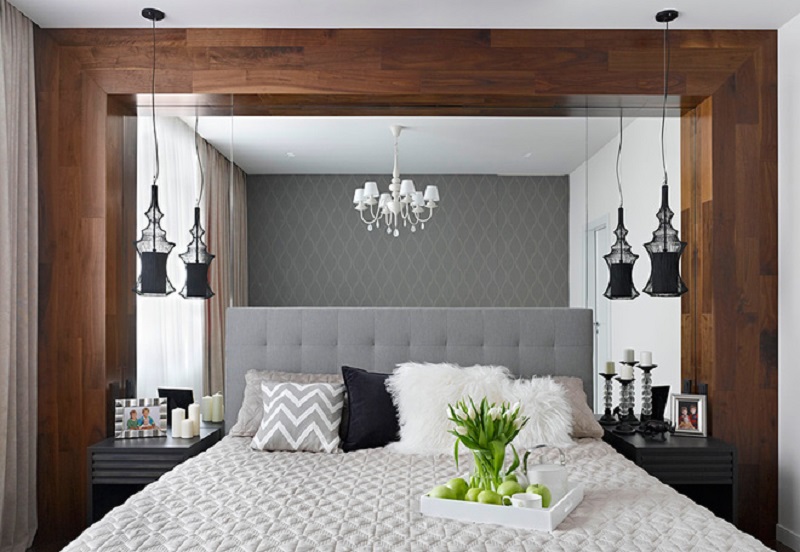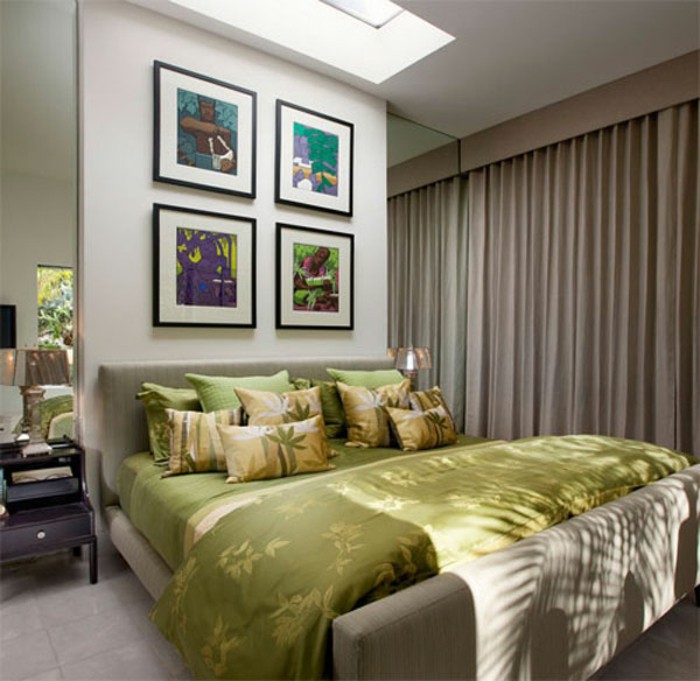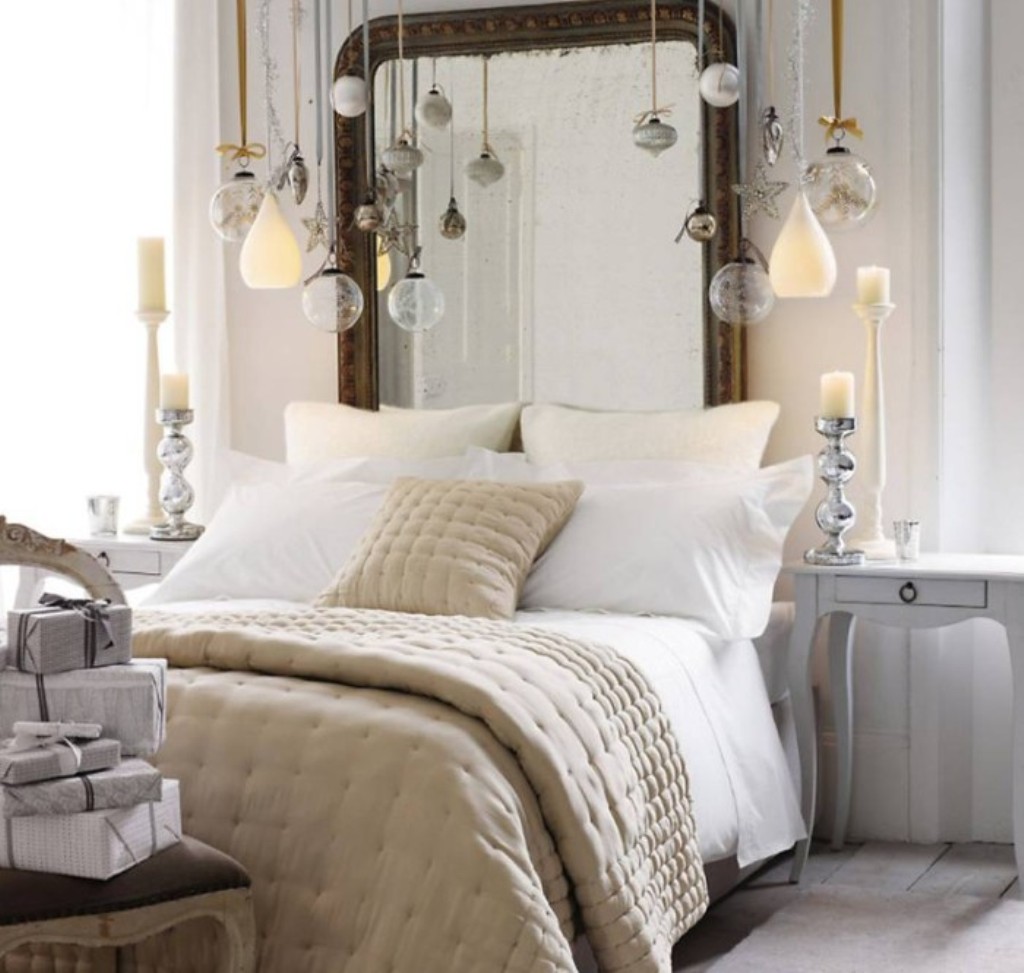 Multi-level lighting
Both natural and artificial lightning  is very important for small rooms. In a small bedroom you should plan a range of differentis sources of light: general lighting, decorative light from the night lamps and floor lamps, working light from a table lamp. Highlight niches and shelves to create a bizarre game of reflections this will keep the interior of your bedroom away from being flat and lifeless.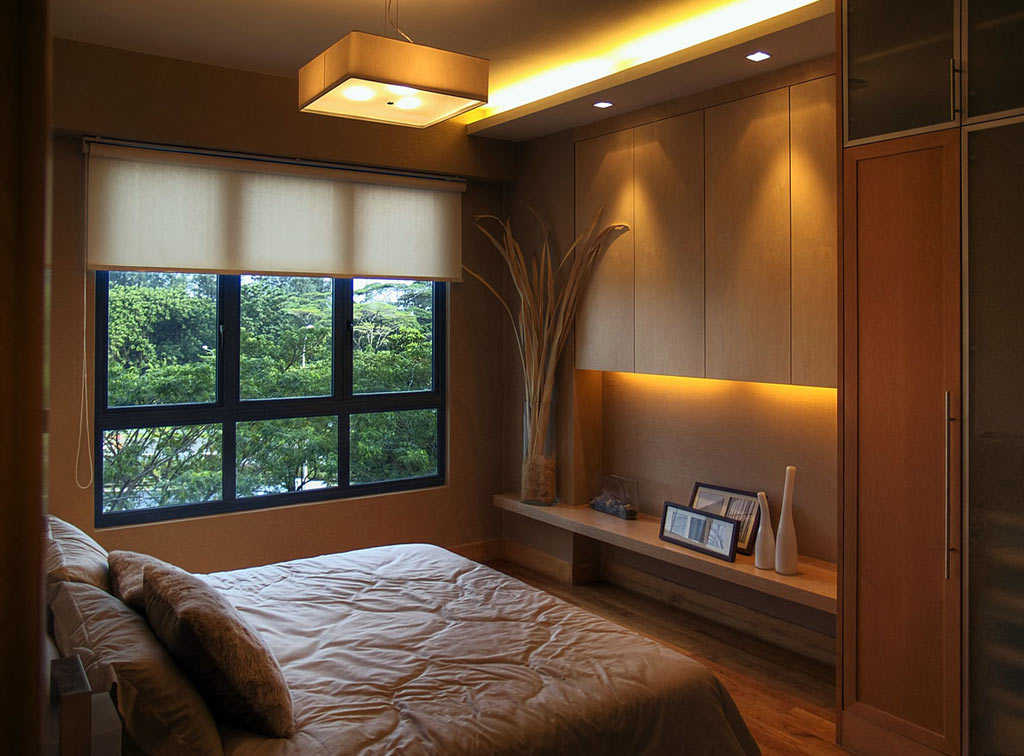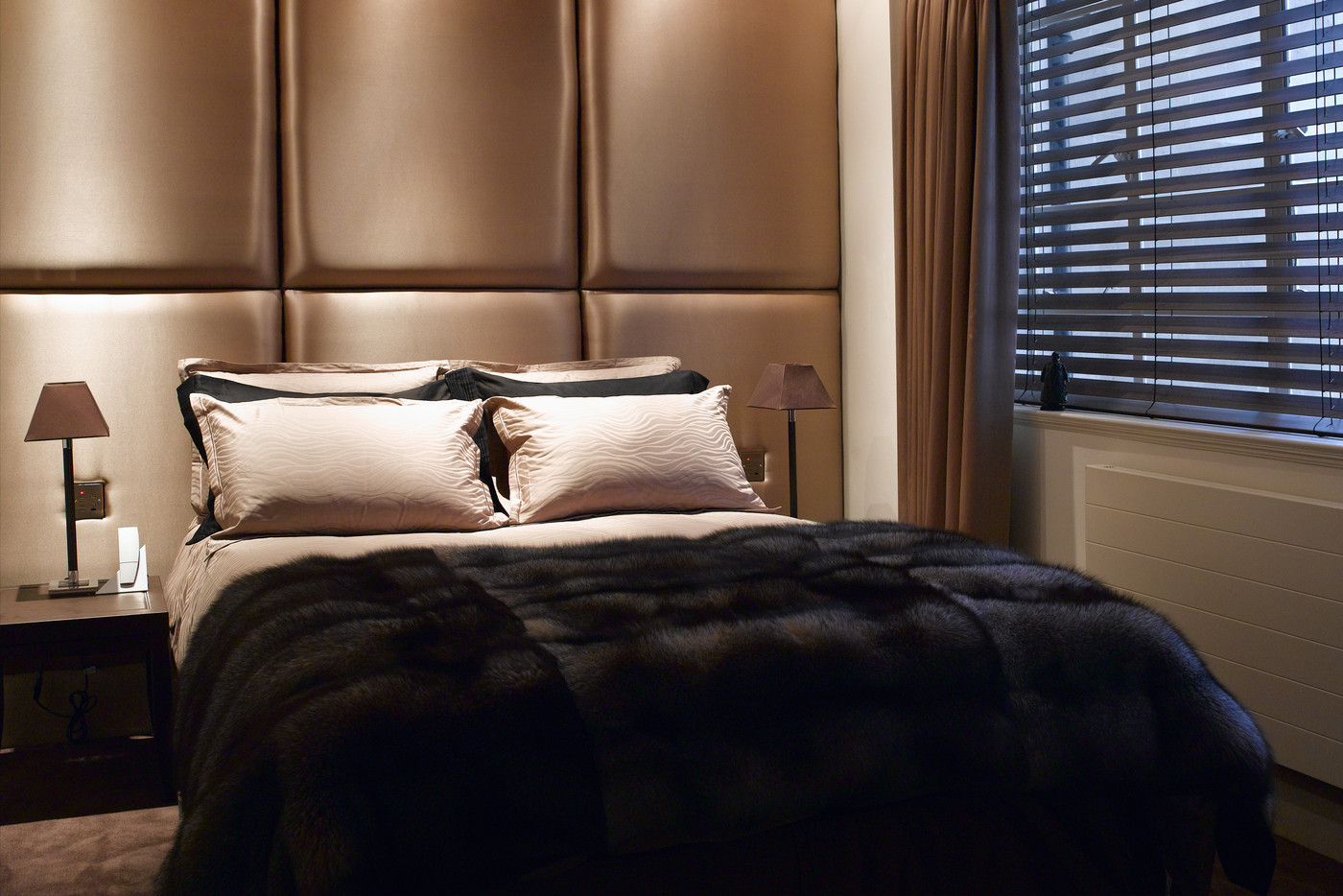 Positioning of  bed in the narrow bedroom
Very often we get questions from readers and customers, how to arrange a bed in a long narrow bedroom. For some reason, it is presumed that the bed should be backed to the wall, and no one is considering the location of the bed by the window. In fact, this is a good trick to save a lot of space and  to wake up in the sun-drenched bed.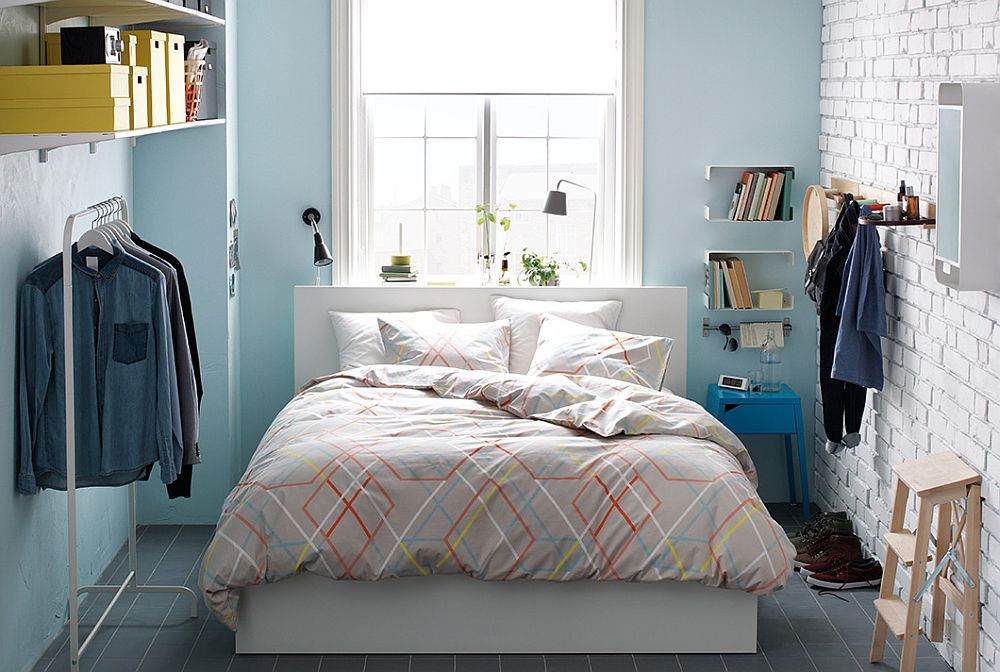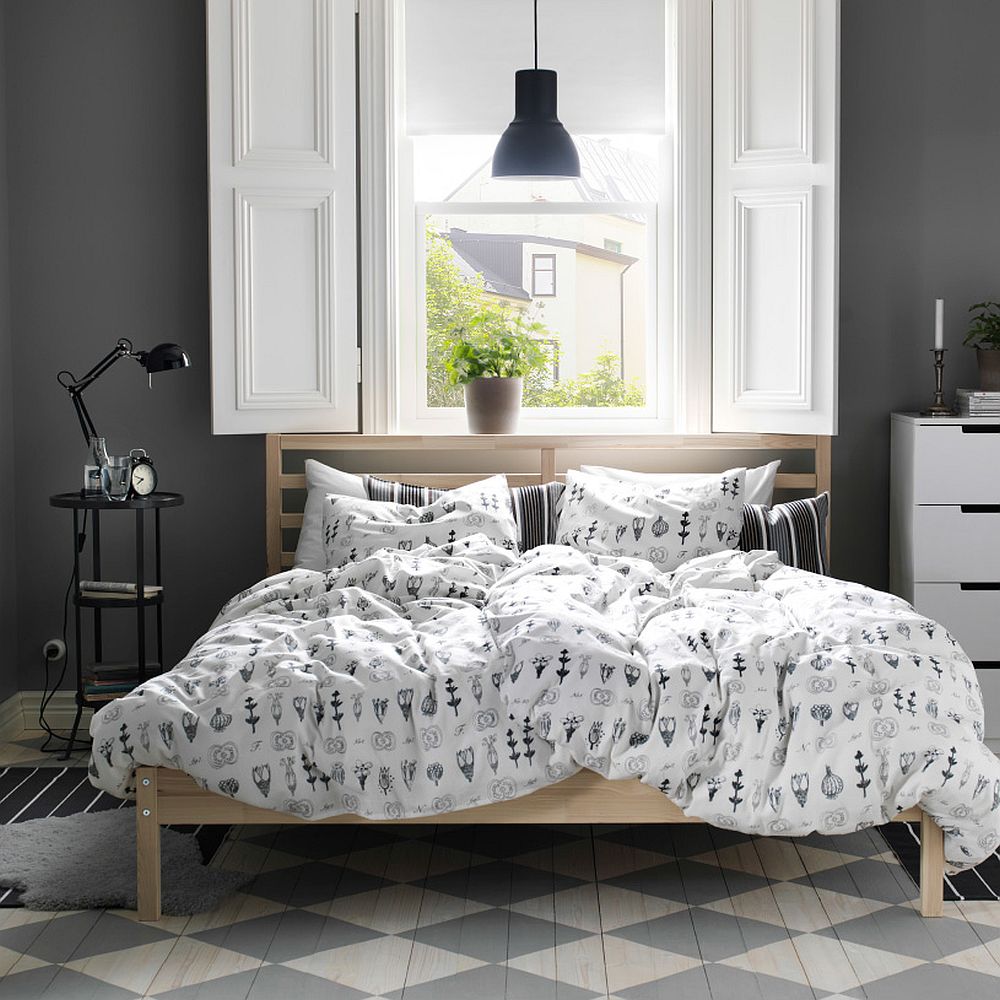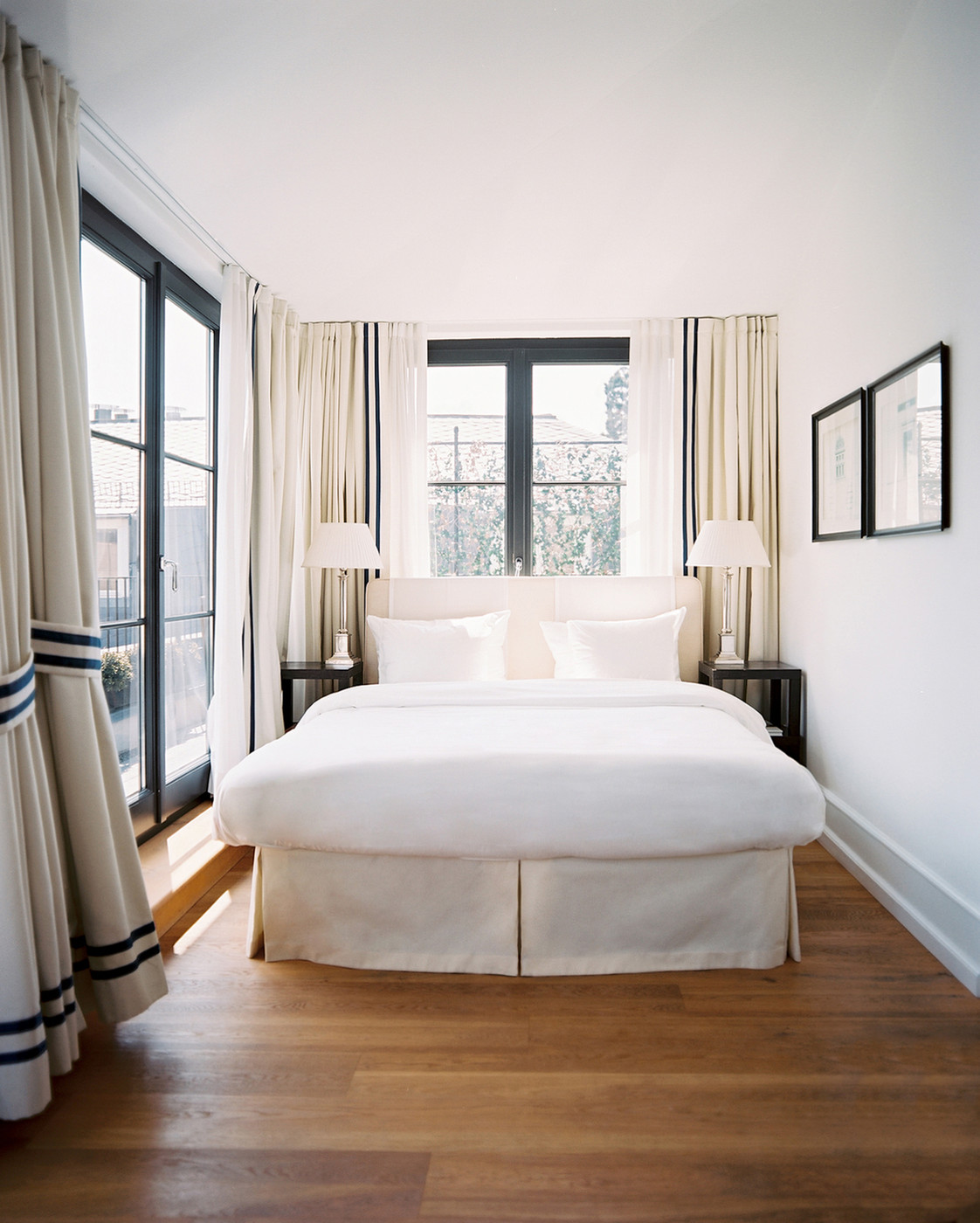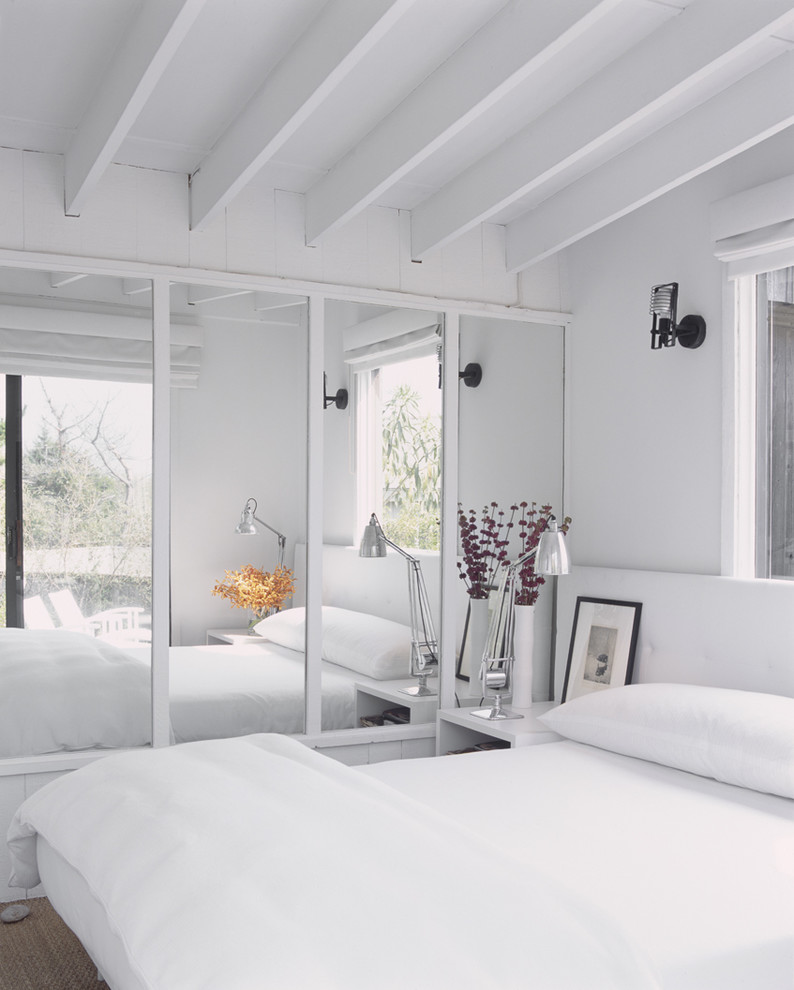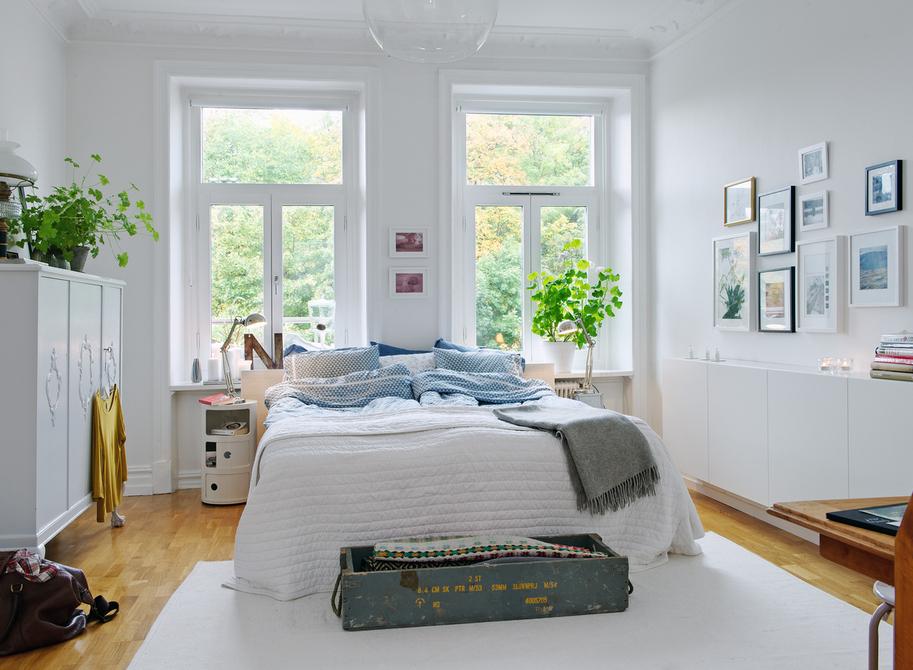 Another common myth – four-poster bed only for a spacious bedroom. Even if you have a very small bedroom, you can put a four-poster bed. It might visually take half of the room, but who cares about other objects since such a luxurious bed is standing in the middle of the room.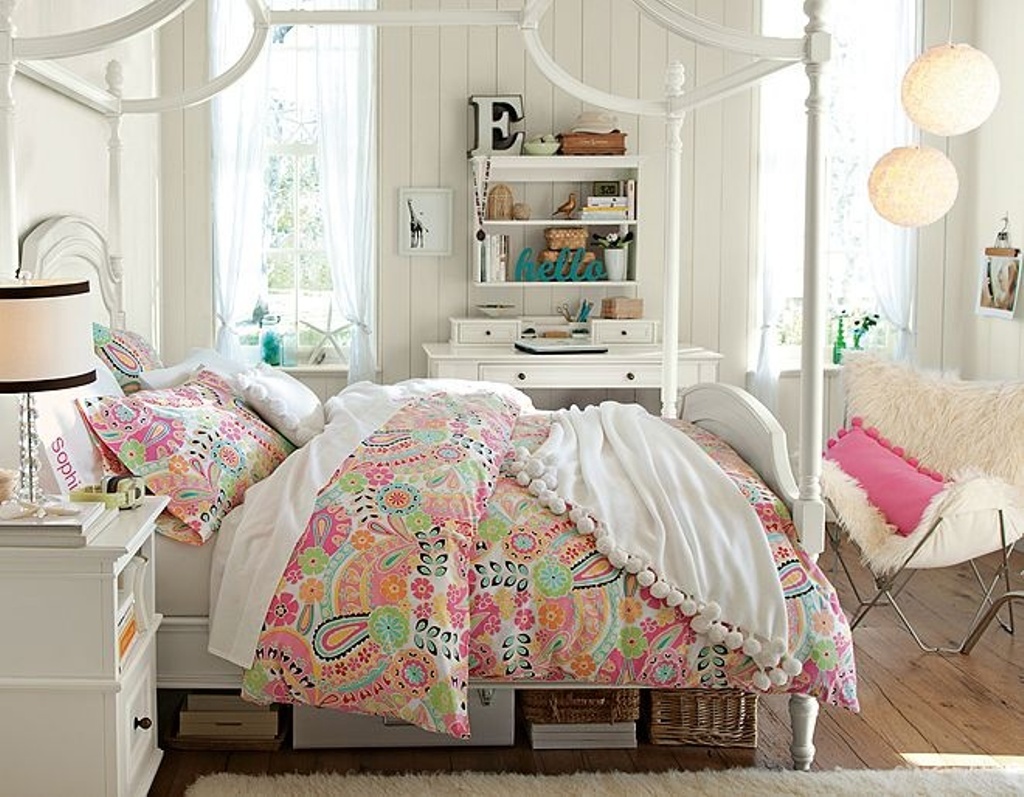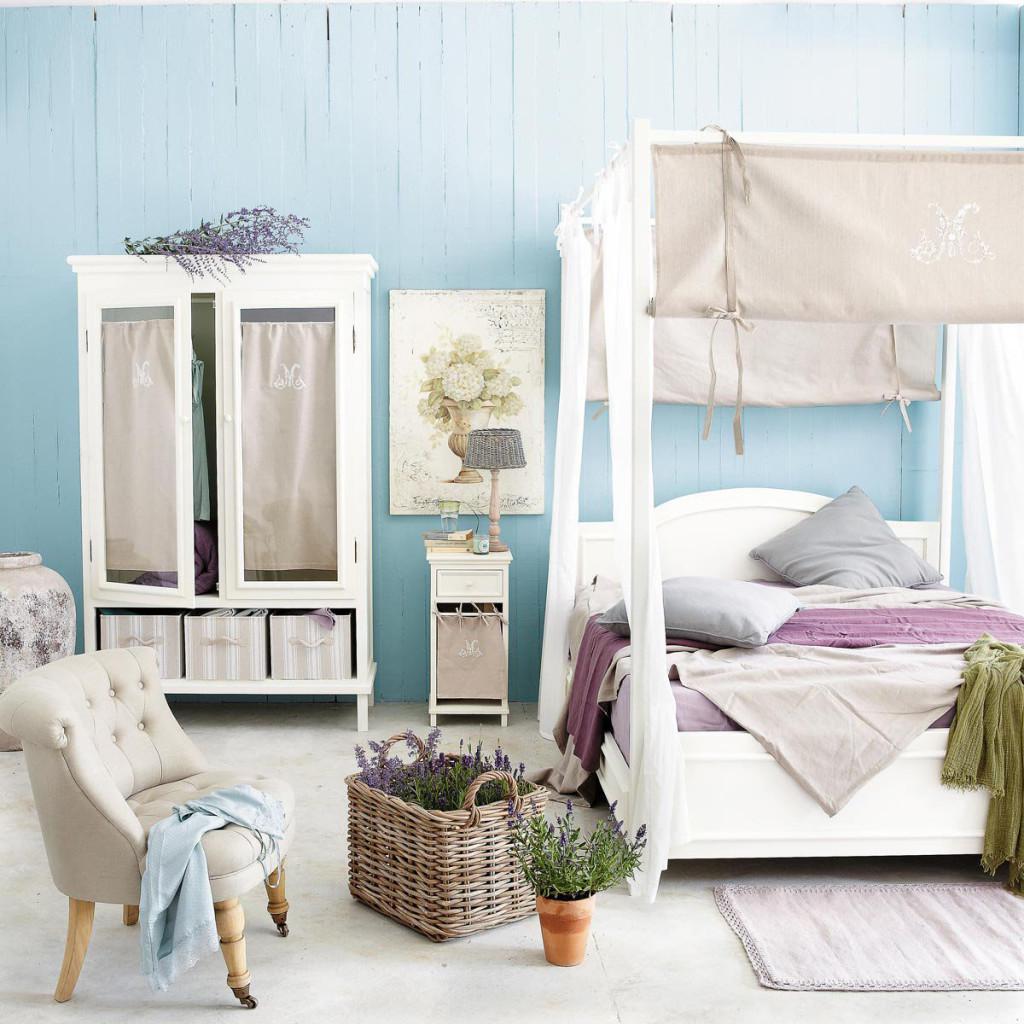 We wish you always to fall asleep and wake up in a good mood! Design of small bedrooms is very individual and is not restricted by any rules. The most important is  – to create a comfortable environment, and by what means – it's up to you.