20 Scandinavian Kitchen Designs
The abundance of white color in the interior is presumed to be Scandinavian style. However it is hard to maintain the interior in this color "sterility", that's why even Scandinavians add more colors in the design. Peculiarly gentle the kitchen will look in white-blue tones and a bit of black paint will bring some elegance to the kitchen.
People with Nordic character are quite familiar with snowy landscapes. Therefore, in the design of their homes, they aspire to the same snow-white, especially in the kitchen.
Do not forget about the bright "spots" on the background of the ideal crisp white: yellow shade over a dining table, red vase for flowers on the bedside table or tea set with some cheerful patterns. The room will be livelier with these elements.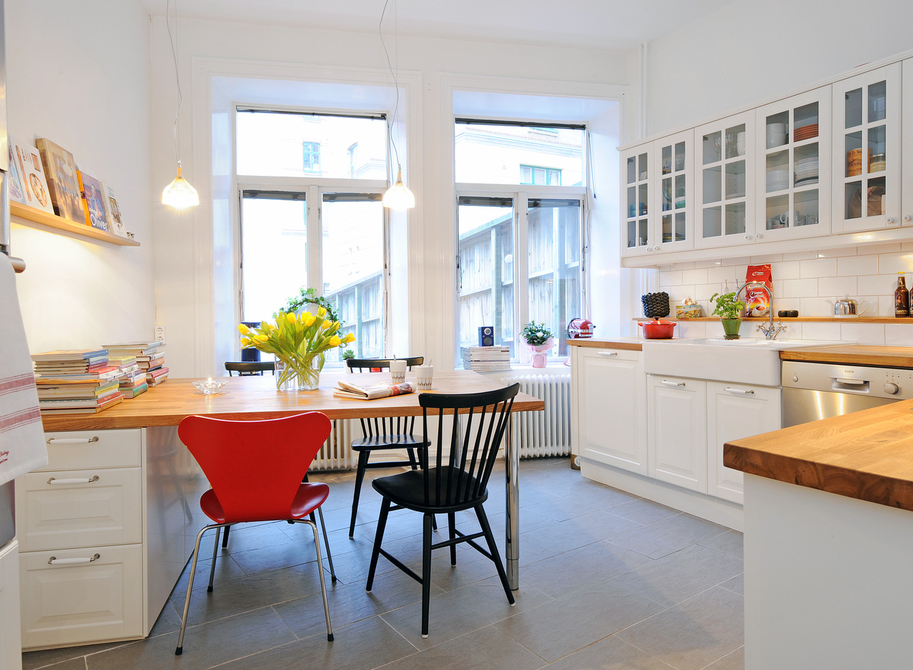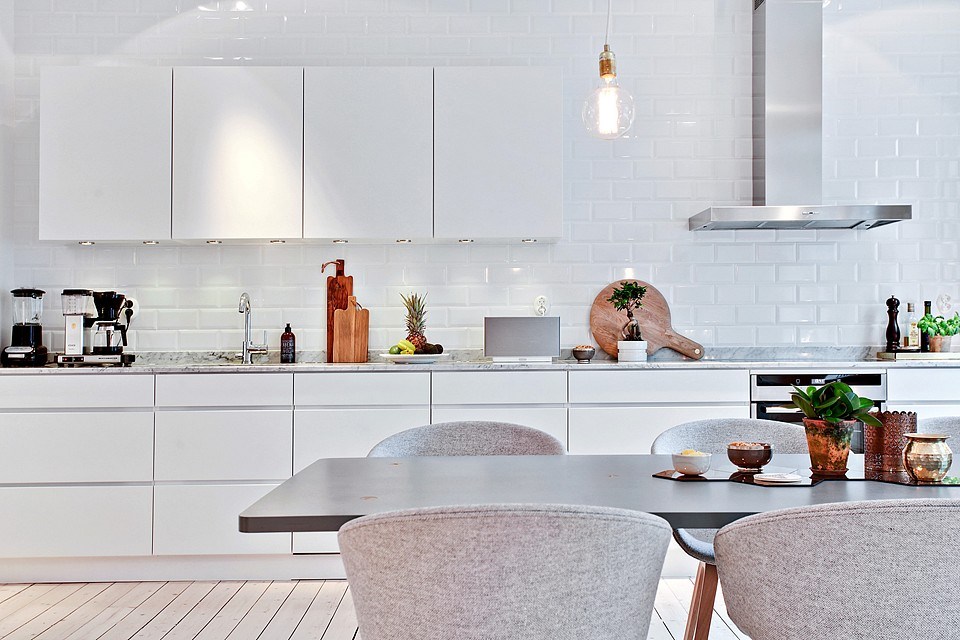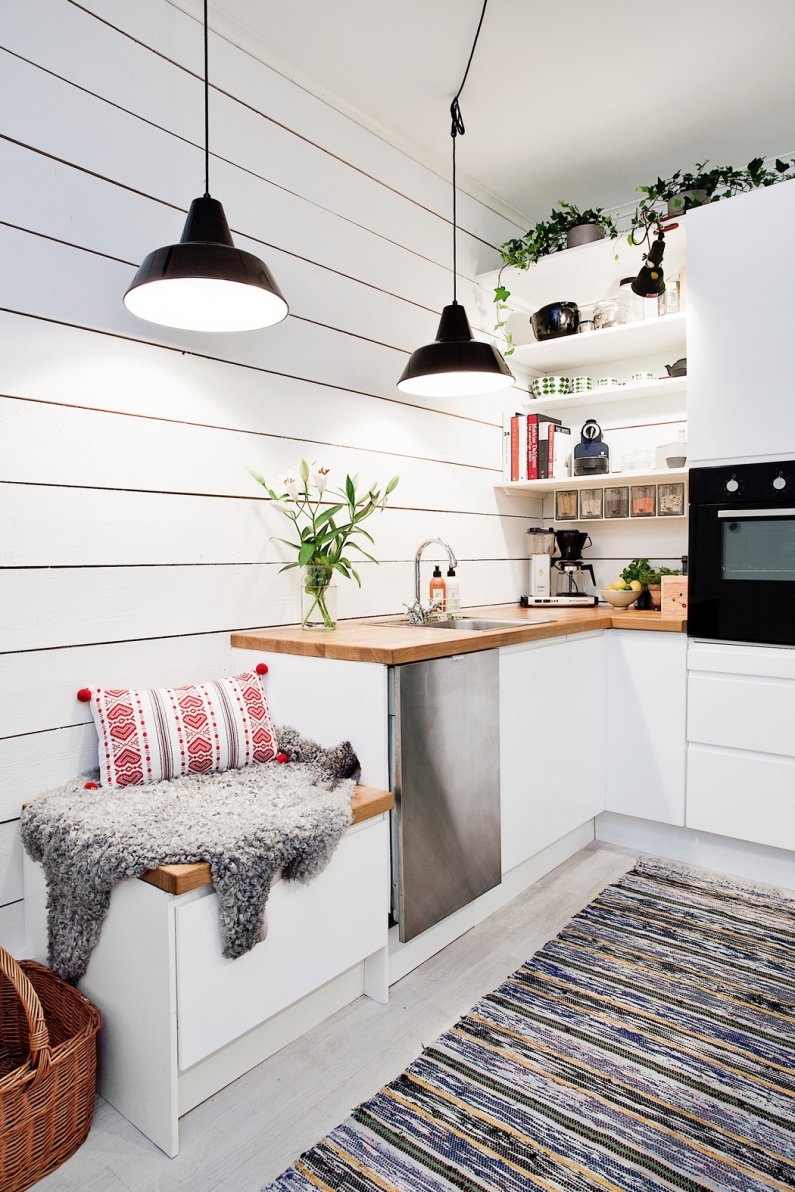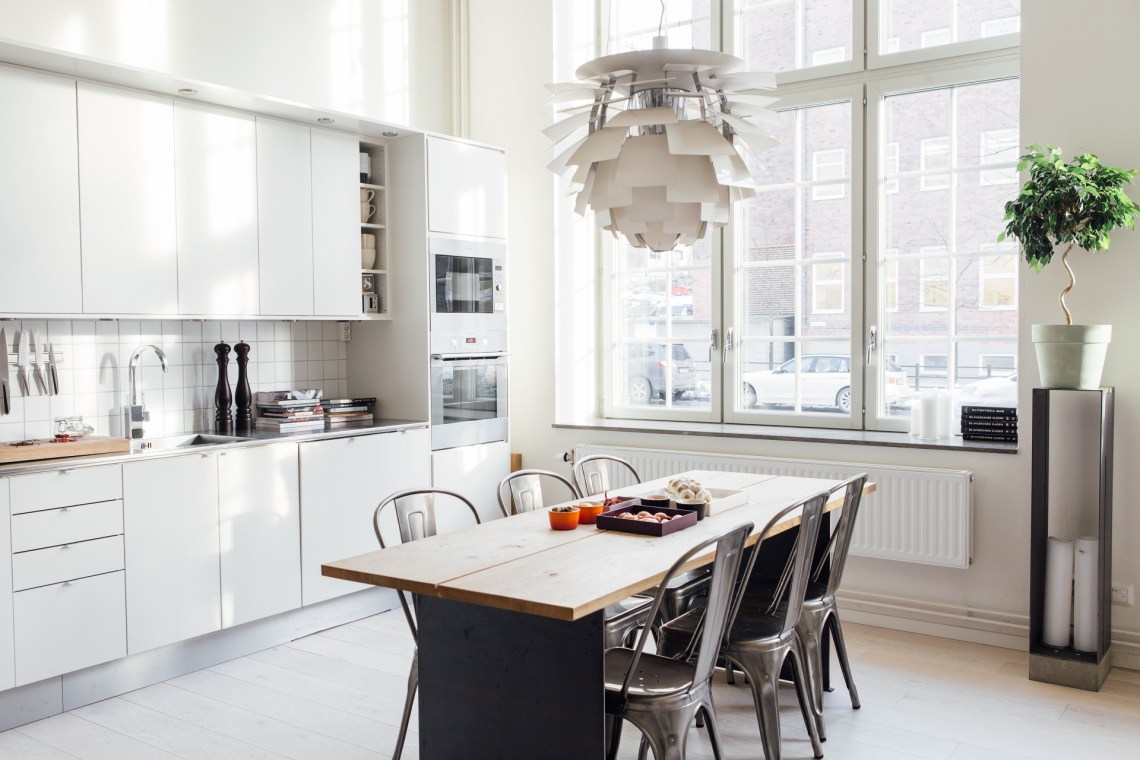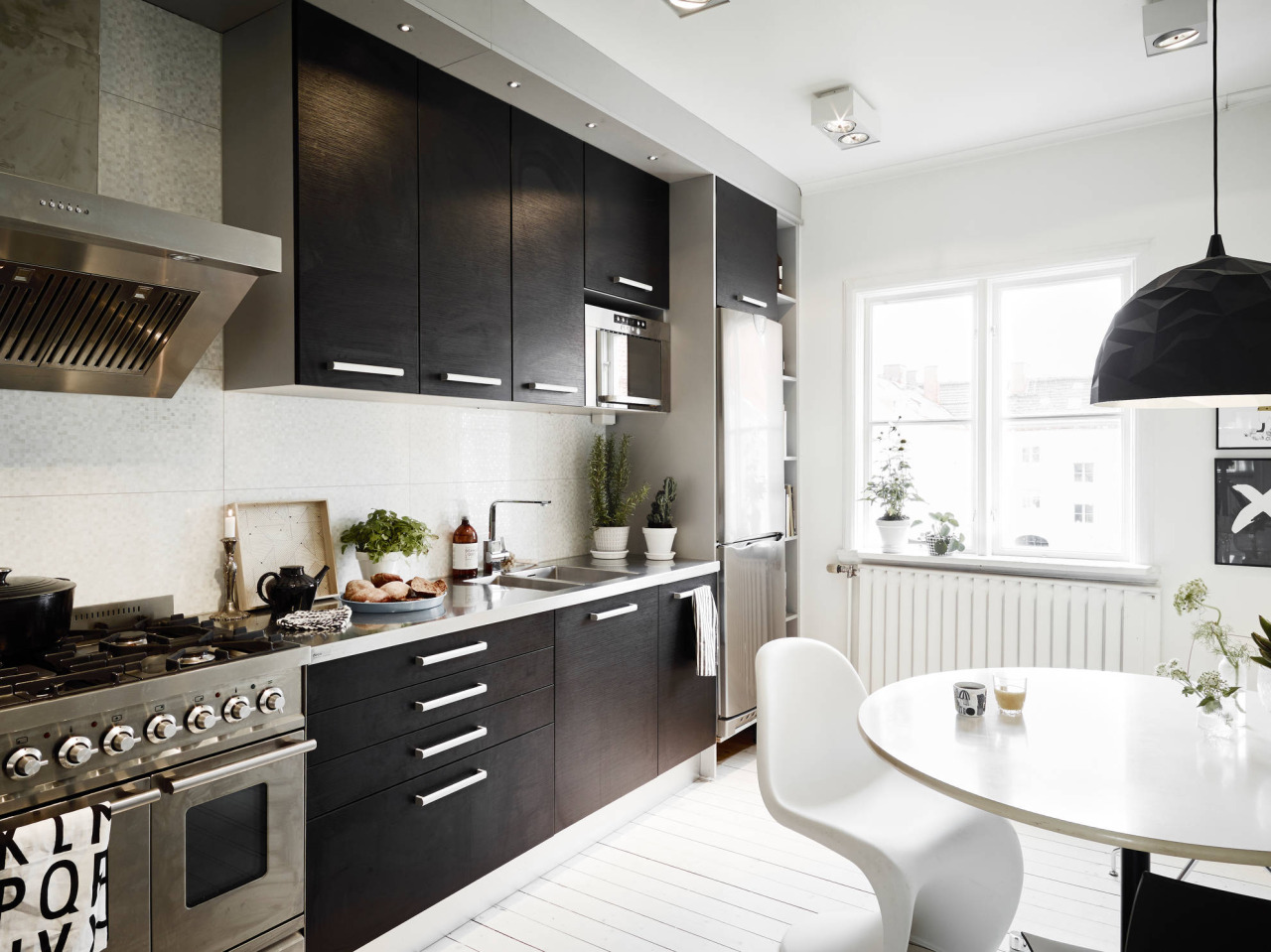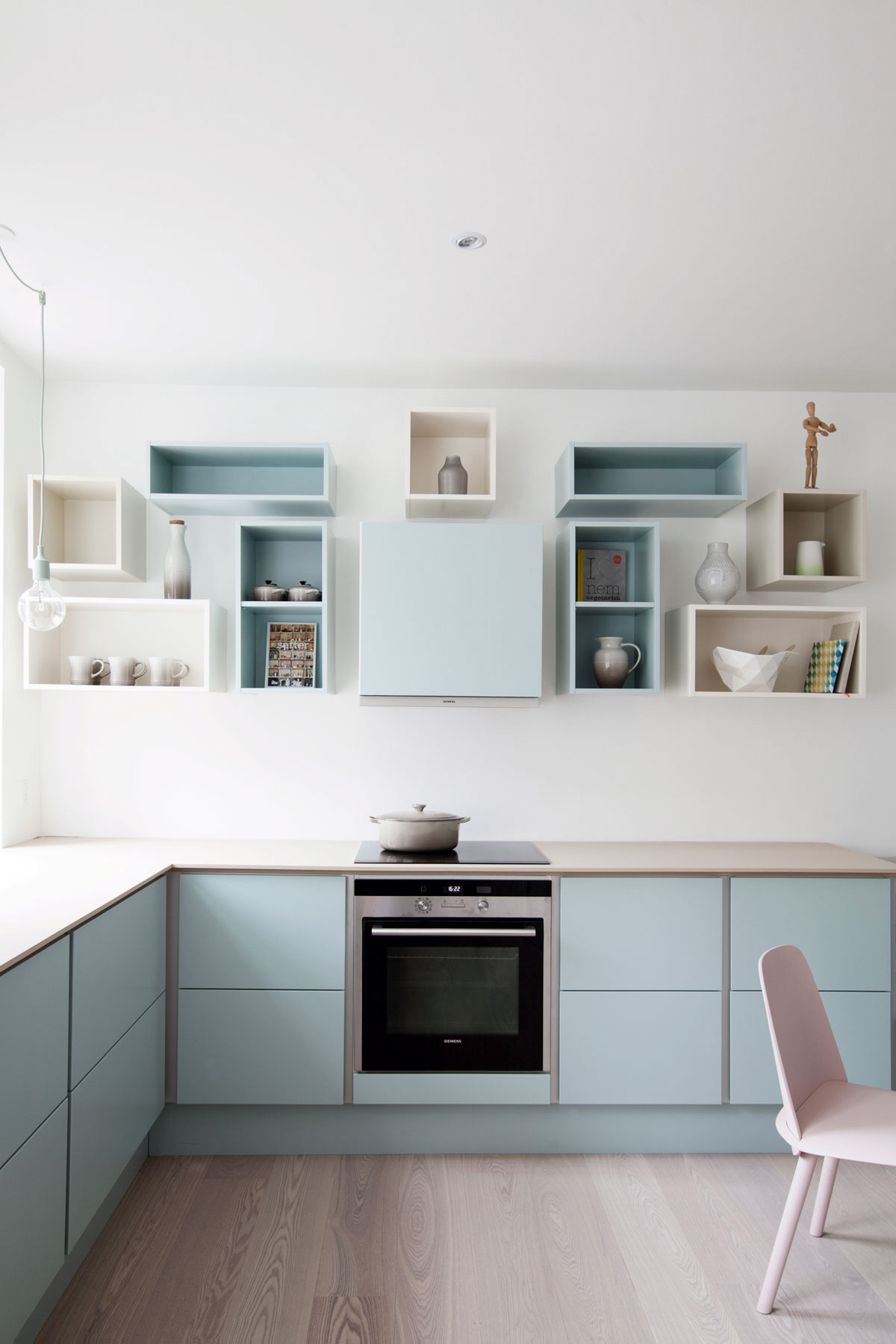 Furniture plays an important role in the design of the kitchen. In Scandinavian design furniture is almost always of white color. Working countertops are usually made of plastic or metal elements, however the dining table and chairs must be made of wood. "Warm" material will soften a little bit "cold" environment and will make the kitchen more comfortable.
Apron of the working area should either be tile or mosaic. In modern style option you can see the brickwork (which for practical purposes is better to cover with the transparent organic glass). Fragments of bricks can be seen on the walls. This design option will give a "low-key" kitchen a little brutality.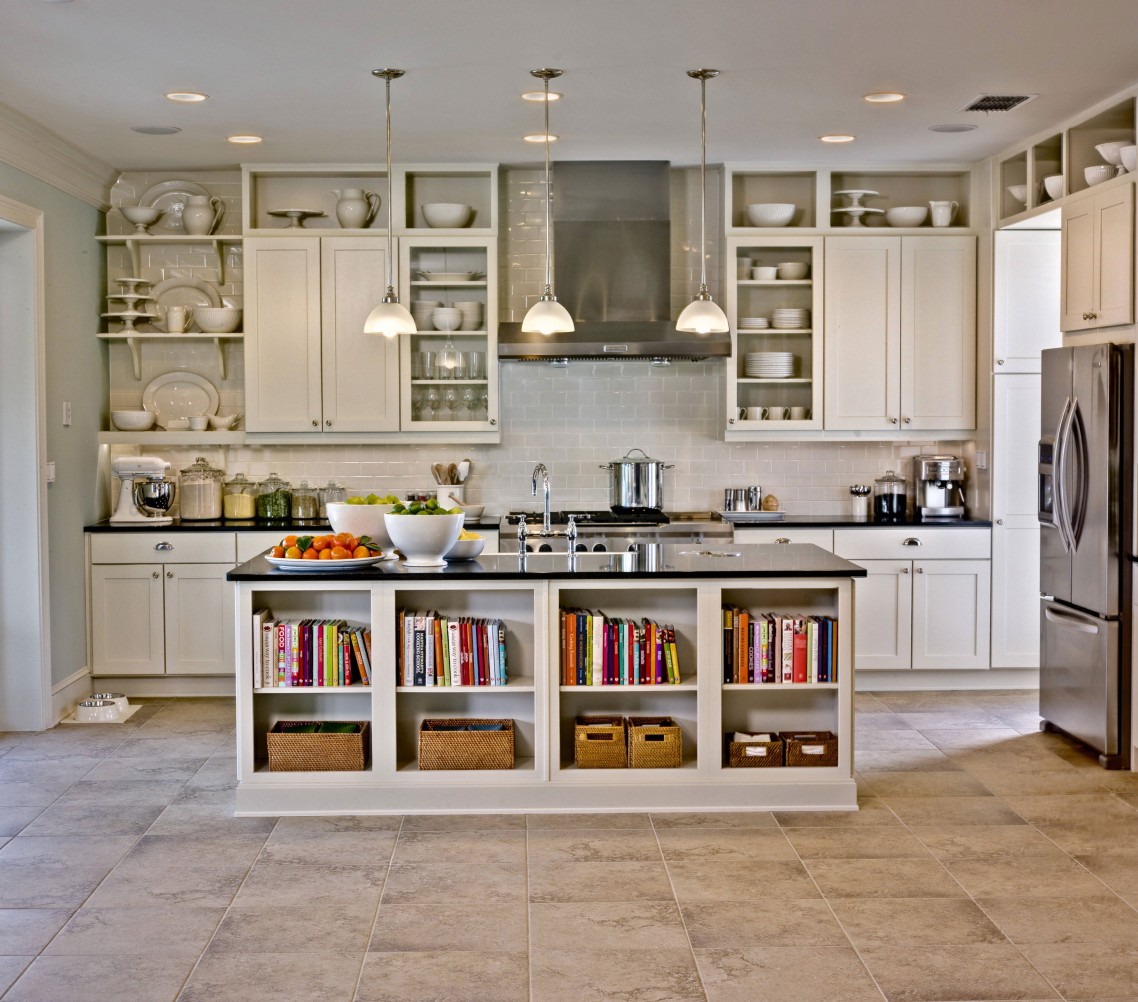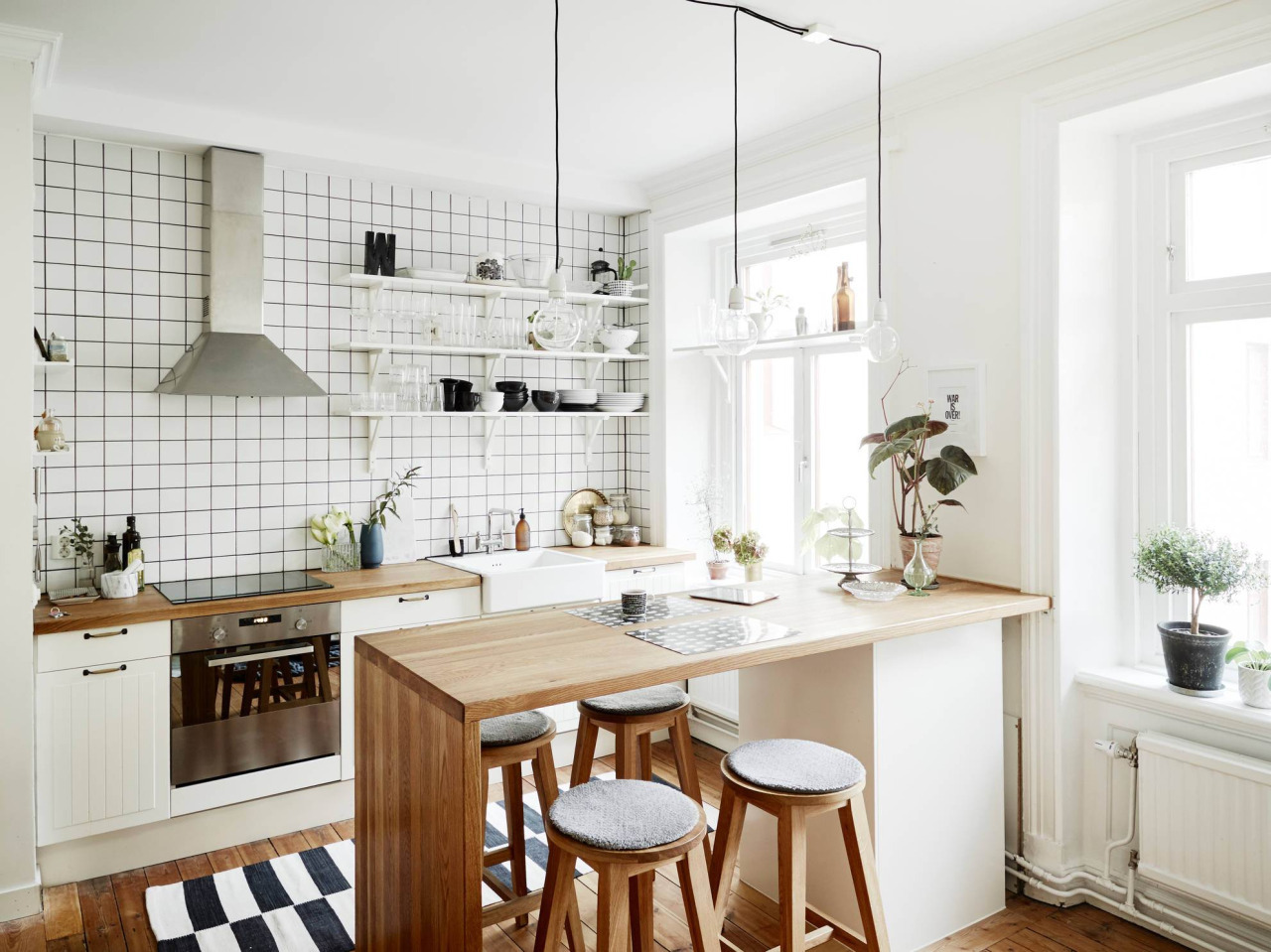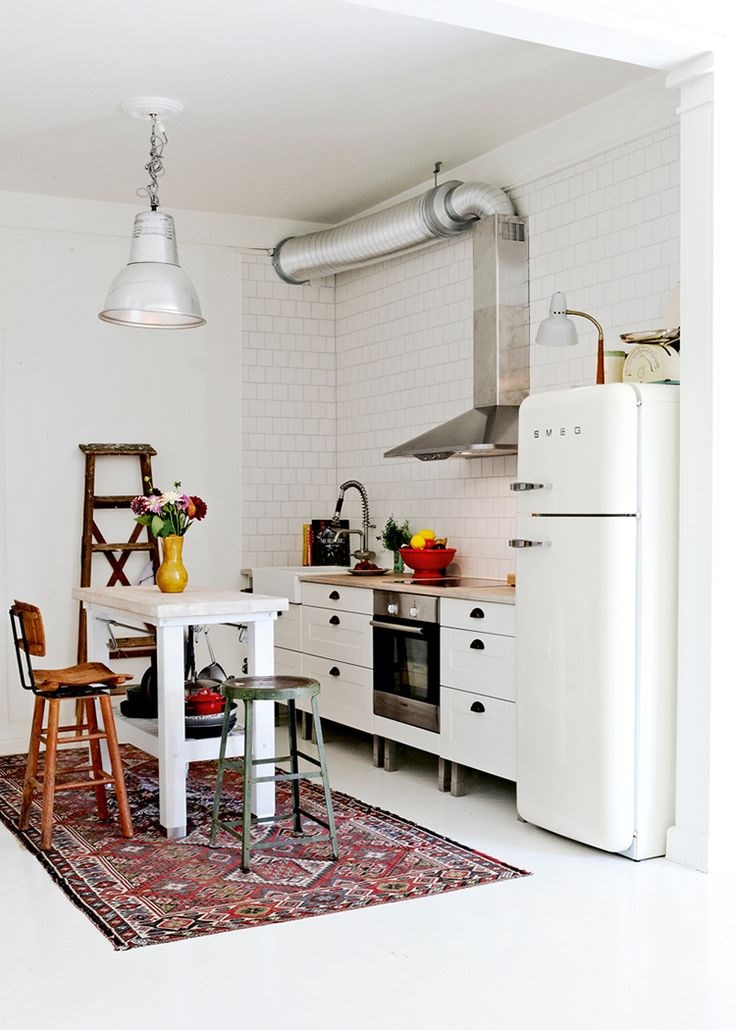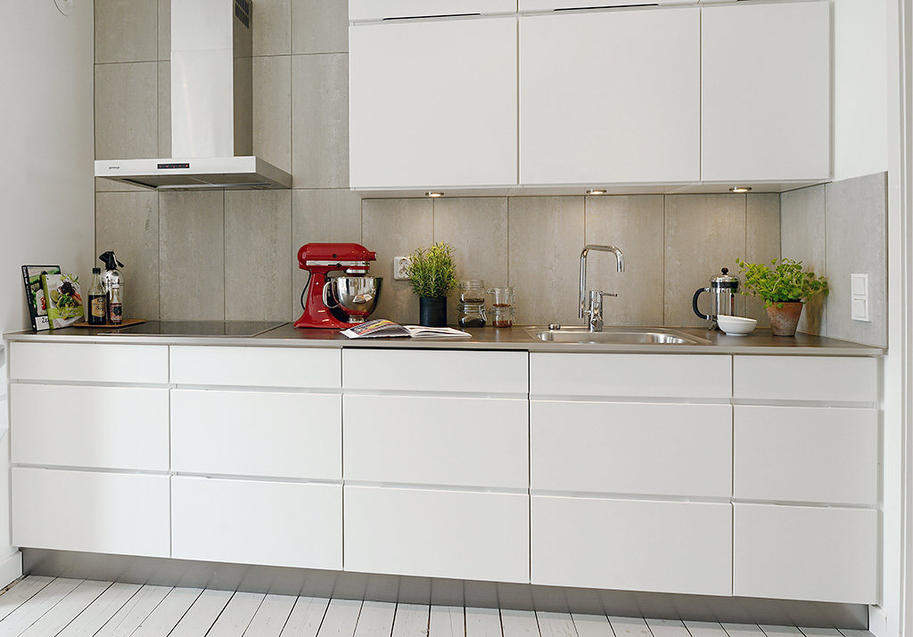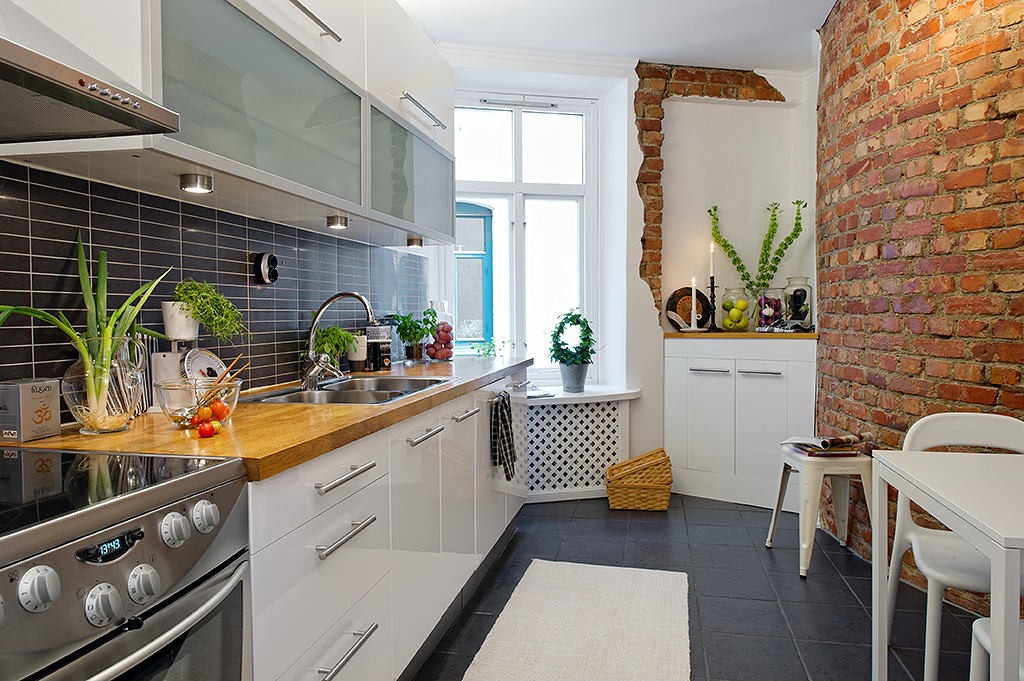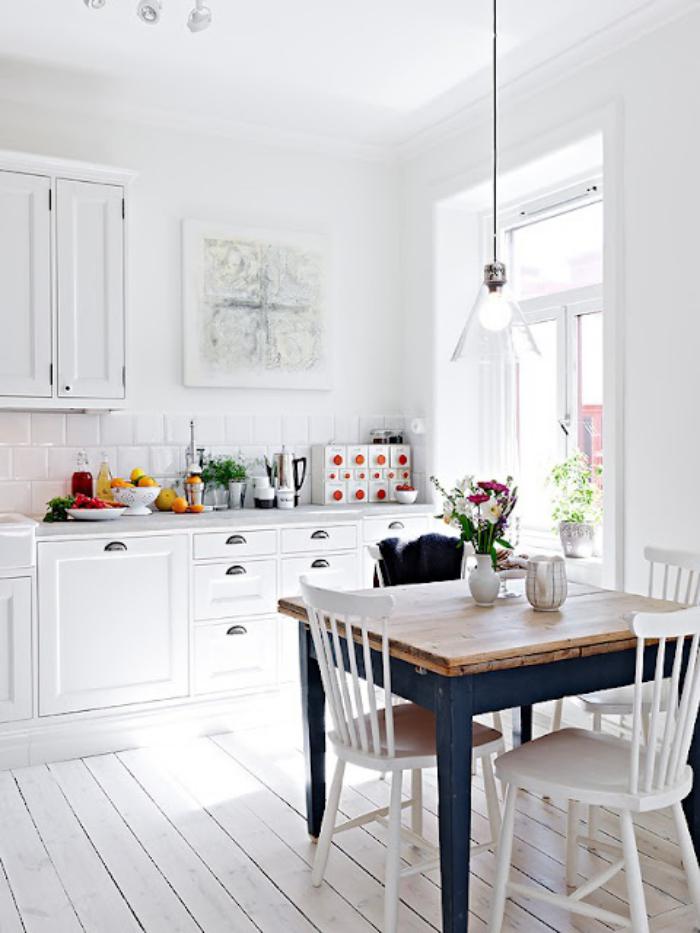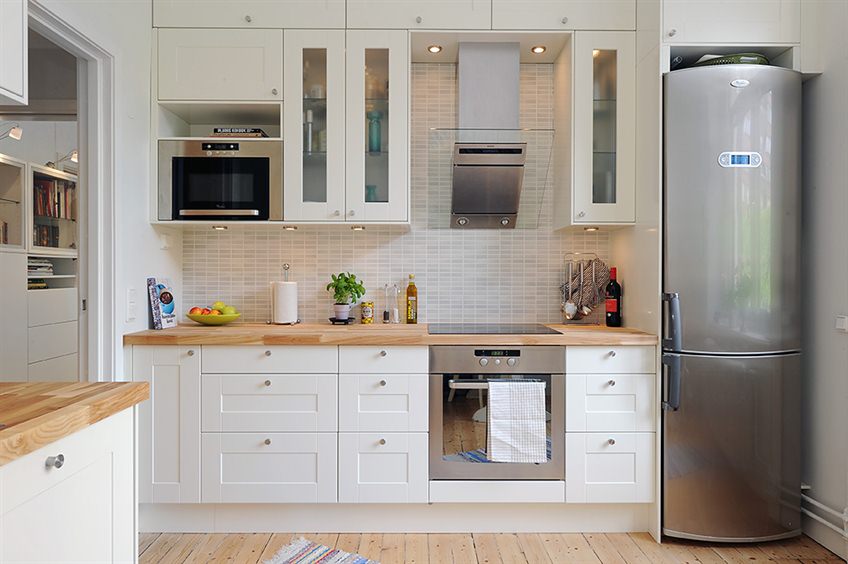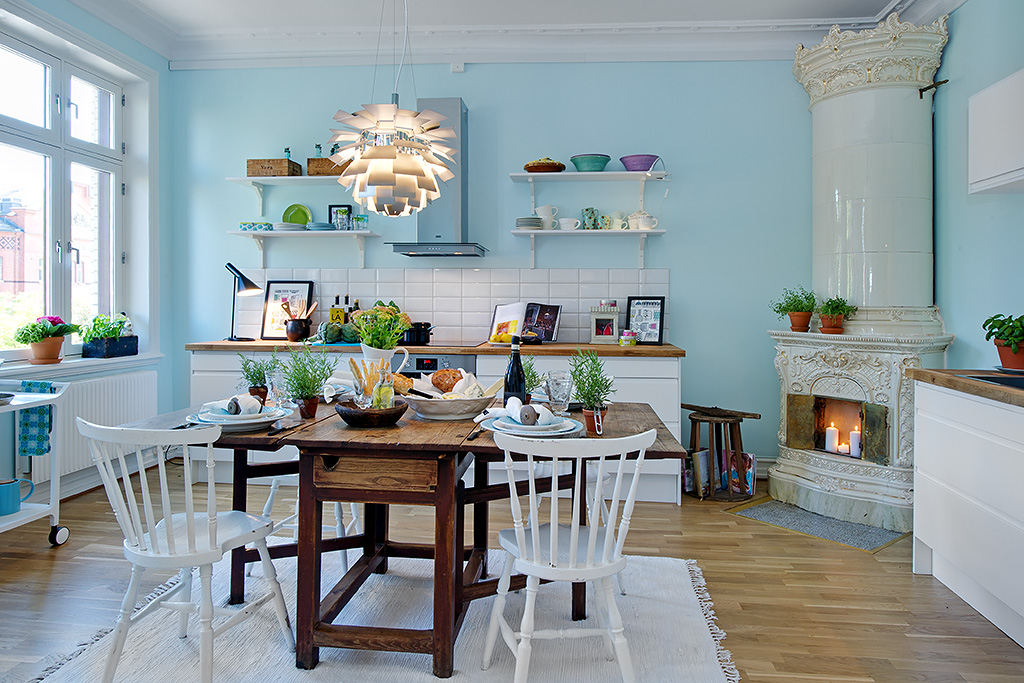 The floors in the white Scandinavian interior can be both hardwood and tiled contrast checkerboard linoleum. Small colorful homespun rugs in the "ethnicity" style will make the interior more distinctive.  Another feature of the Nordic kitchen design is the large bright windows, where the curtains are not used. However to those who are strained with this "nudity," we recommend lightweight transparent curtains.