Industrial living room ideas
Loft Style can be called the modern trend in interior design, but in fact it existed for decades, and, like many other styles, has gained its features long time ago. Today we will focus on living room interior design in loft style. In this publication we have collected half a dozen of different photo – examples to help you to learn about this trend in design.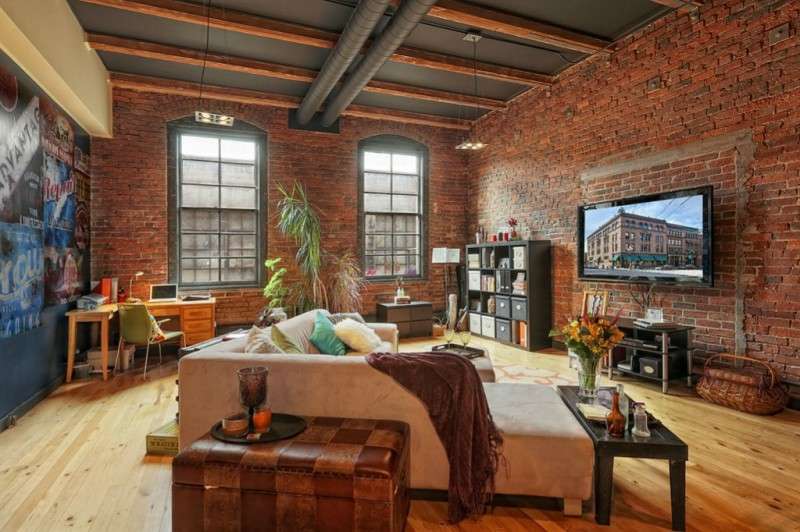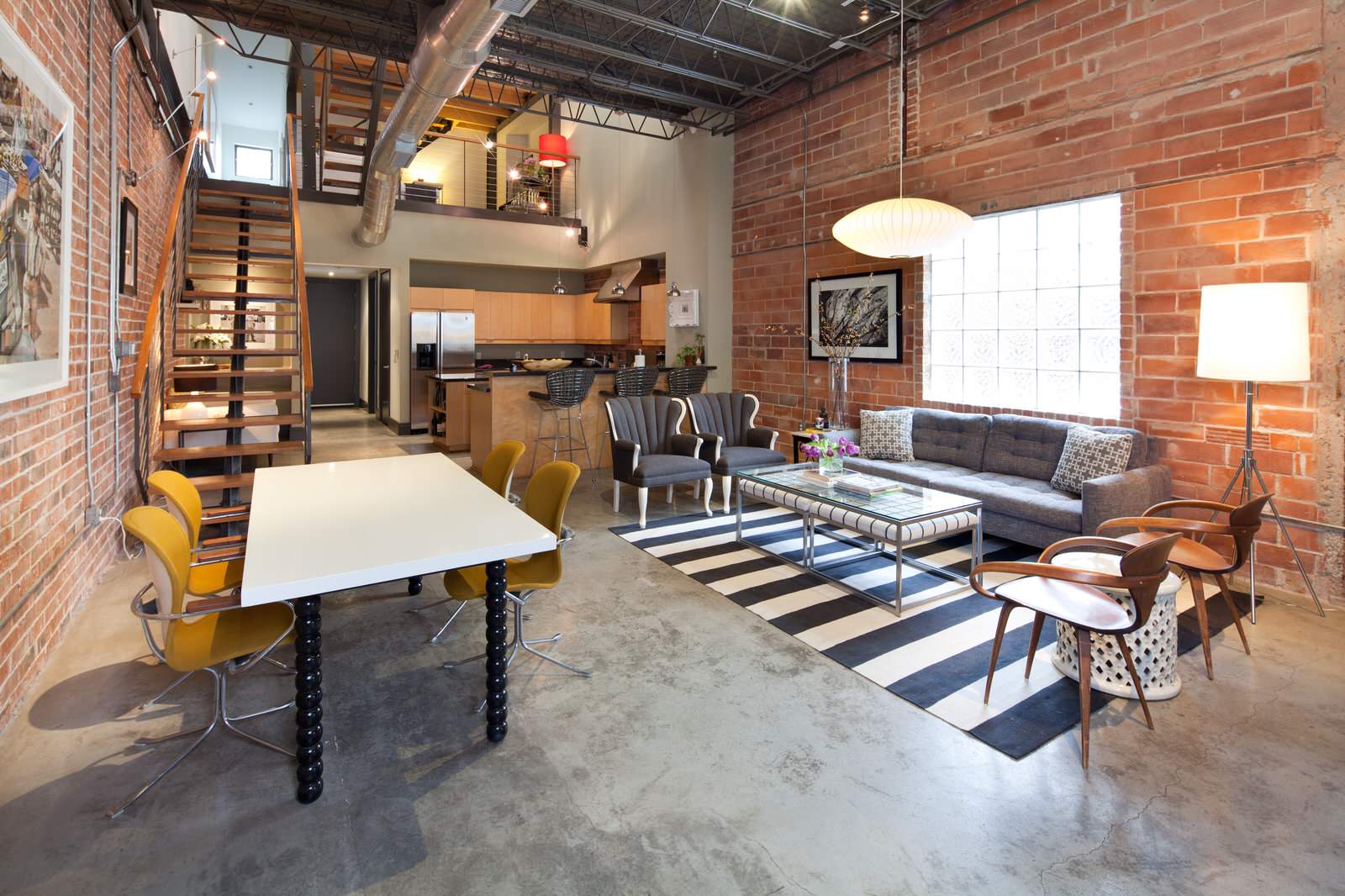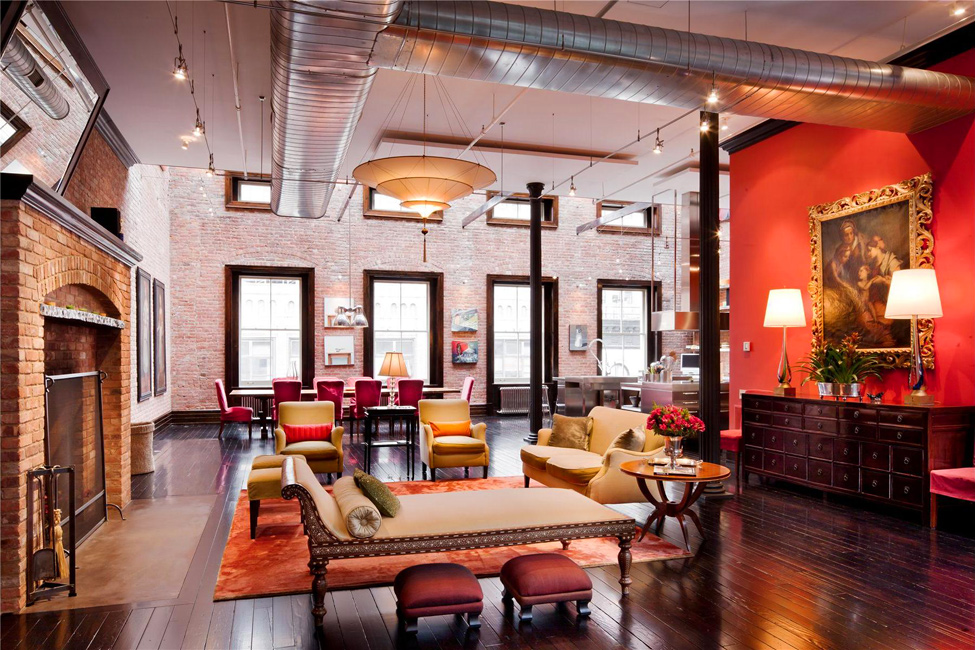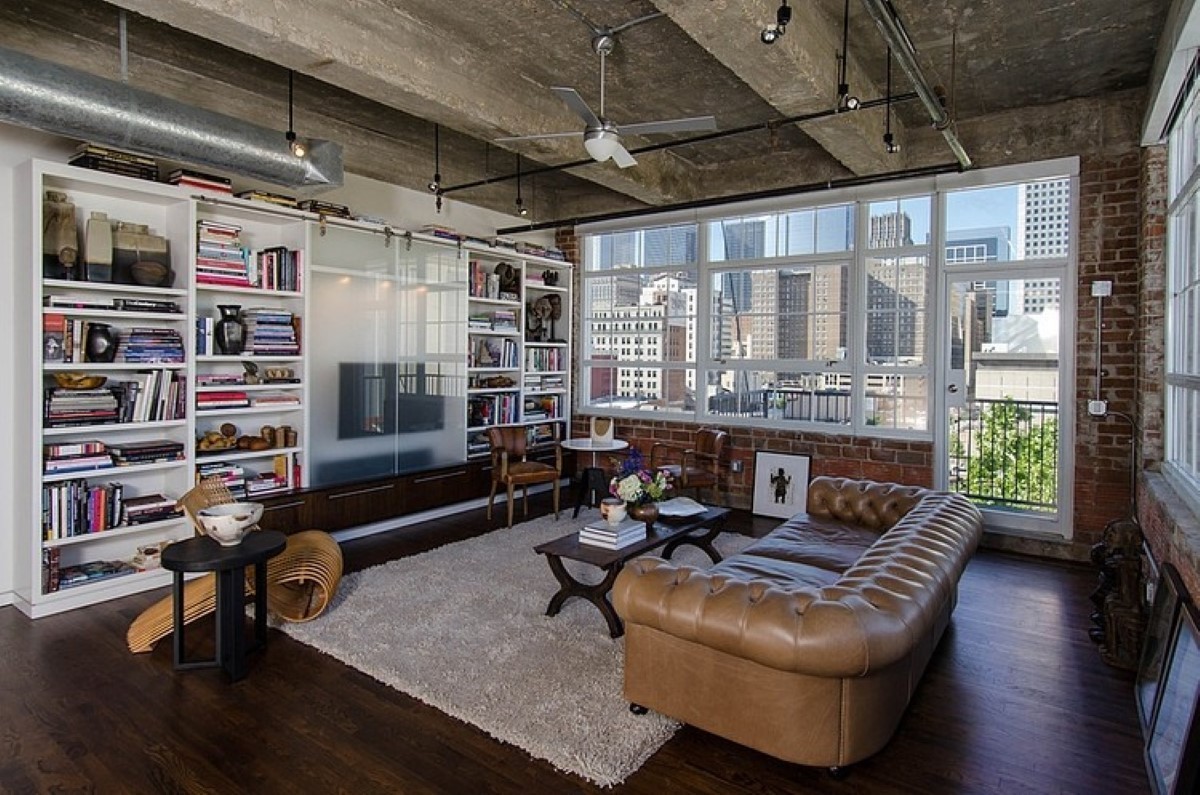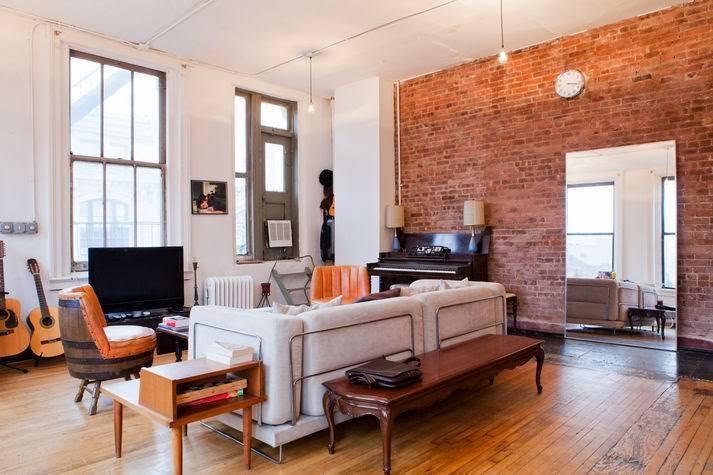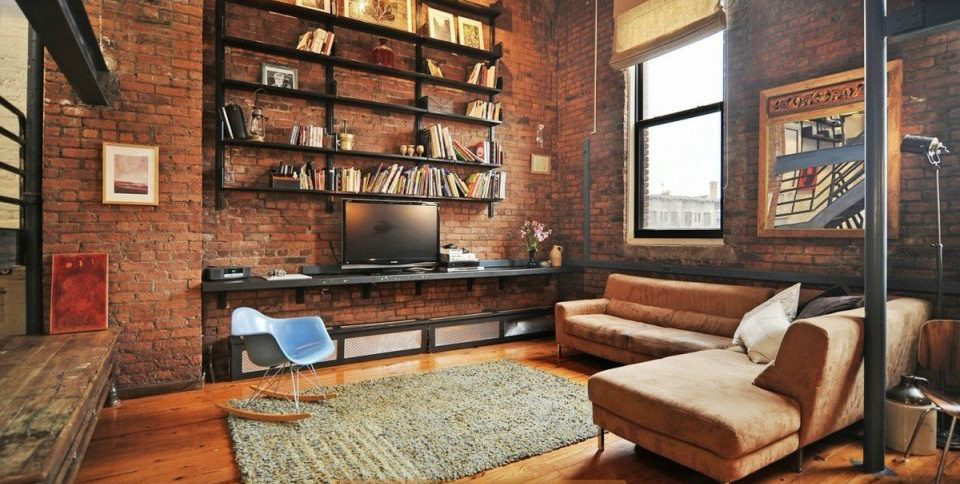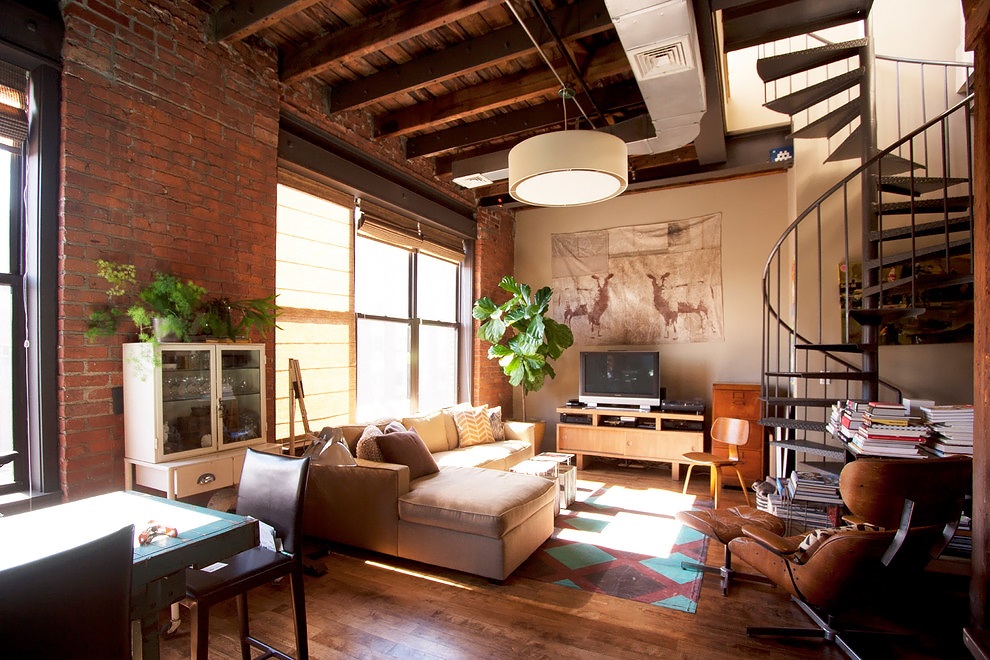 Among the most characteristic features of Loft living room interiors, and Loft Apartments in general following:
The presence of old walls or they're artificial aging
Usually walls in loft apartments are made of bricks, as loft spaces usually based in old industrial buildings of the 19th century. In most cases walls usually retain their natural look, however sometimes they can be lacquered or painted in a neutral color.
Large space and large windows
In most cases living rooms in loft style combines all the functions, they have also a kitchen and a bedroom and even bathroom. If ceiling is height enough, mezzanine level is constructed in one of the corners, where the bedroom or workspace is set.
Open communications
Since loft style originates from old factory architecture all the space and all apartments utilities should remain visible.
Presence of vintage, brutal or unusual items
On their own brick walls and large windows do not create a feeling of loft space, moreover as any other style Loft is all about details. Worn leather sofas, colorful paintings, original furniture, retro items and details that's what creates the unique atmosphere, which we call the Loft.