Features of a country style decoration of rooms for children
What criteria do parents raise to the future design of a room for their children? Firstly, it is ecological compatibility and safety of materials, secondly creation of a comfortable and warm atmosphere. Country style is associated with village, with an out-of-town wooden house and delightful landscapes. This flow in design is directed to recreation of closeness to nature and folk traditions of the country.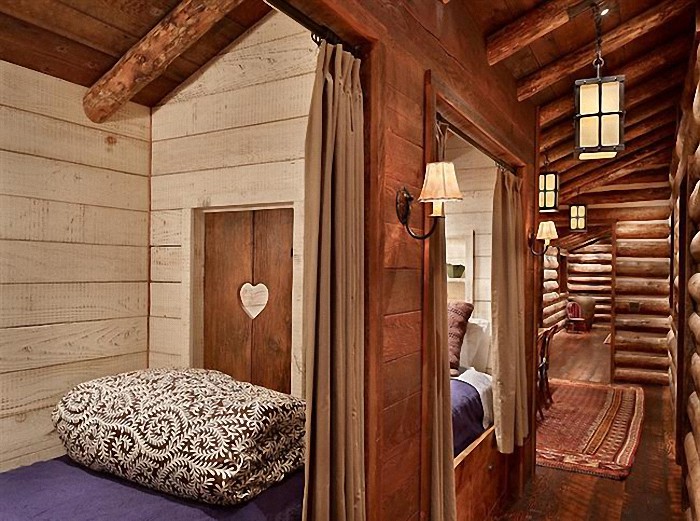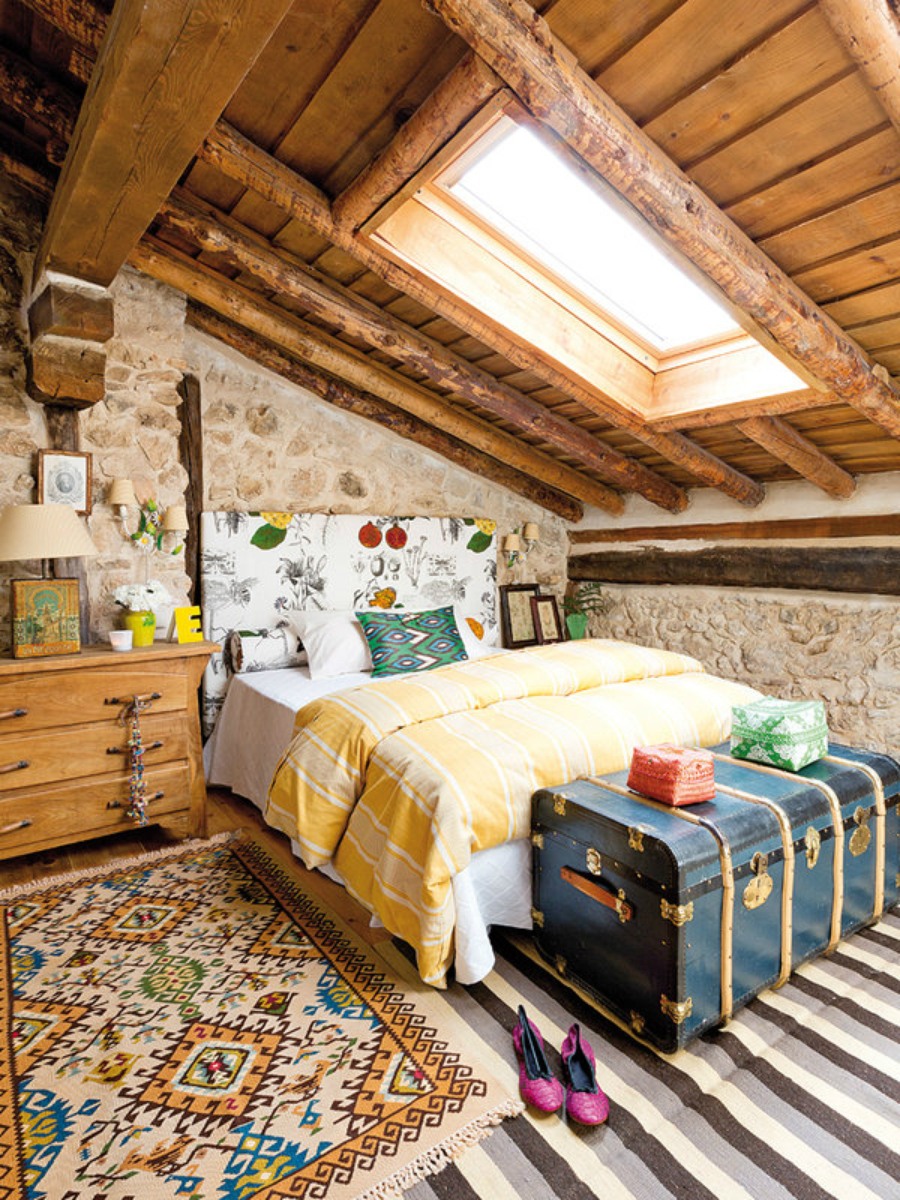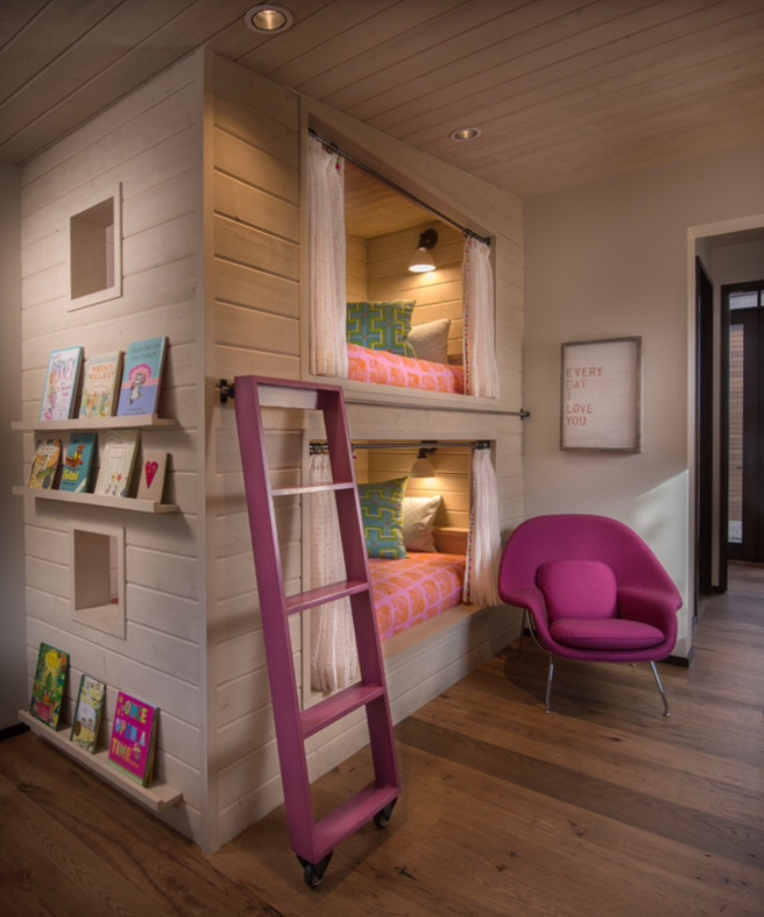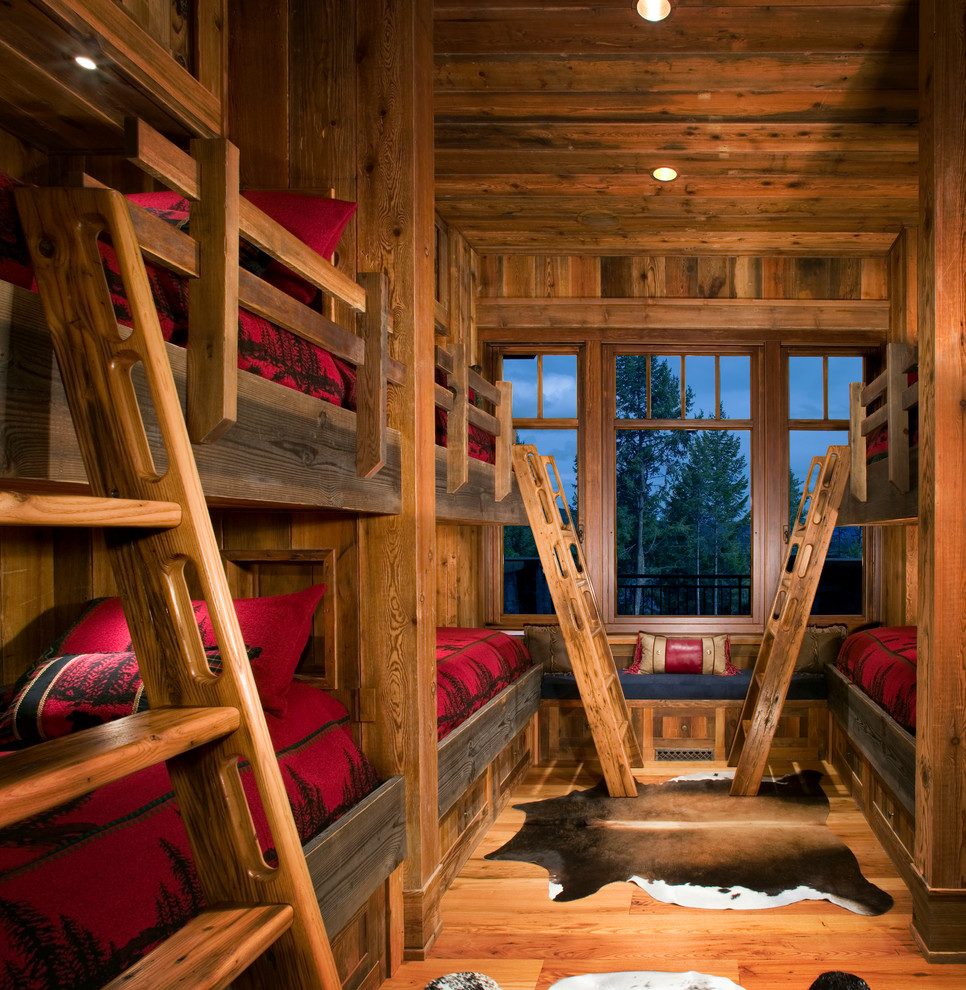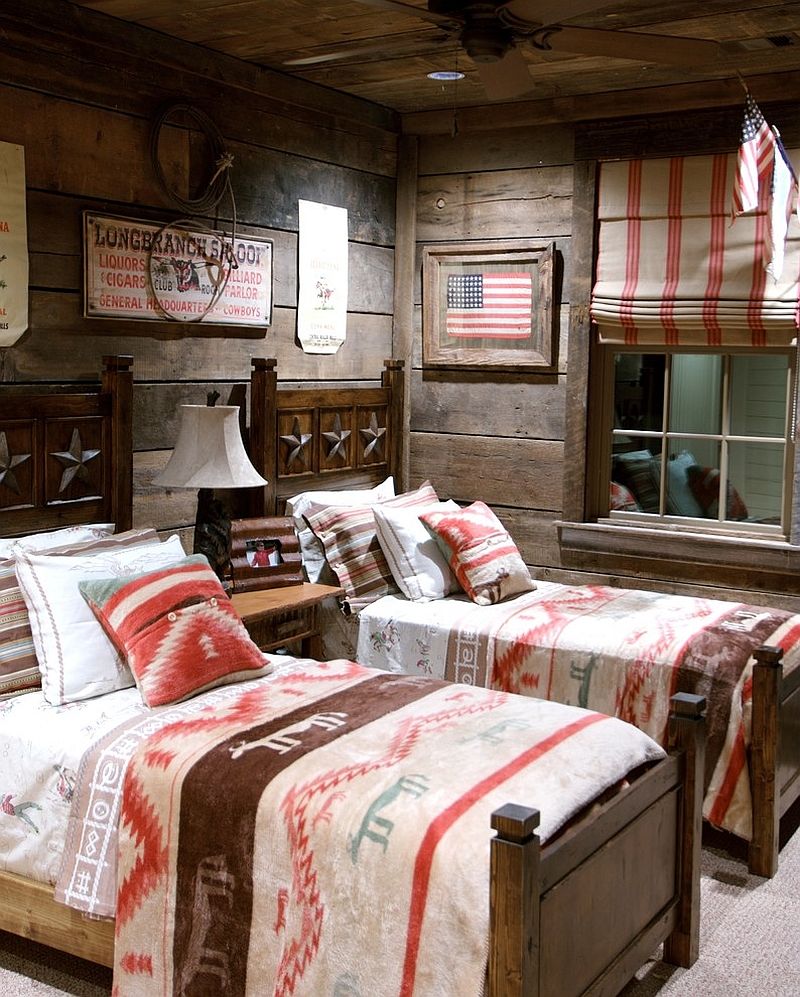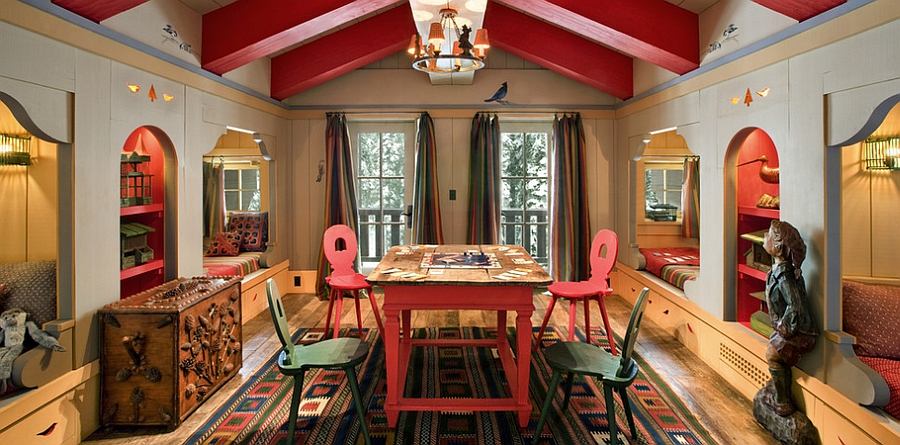 Natural materials stand in priority, it is therefore necessary to give preference to the wares from leather, wood or stone for decorating of an apartment.
Solid wooden logs have an extraordinary look in an interior
Forged metal elements and wallpapers with floral patterns can be used as decorations
Flags and decorative folk patterns are suitable too
Landscape scene from a big window and animal skins on the floor will make the room comfortable
Some elements or the whole objects painted in bright colors will add cheerful mood
Wicker furniture and a rocking-chair will perfectly suit the country style too
A stone faced fire place could be installed, if possible
A double-deck bed will help to save the space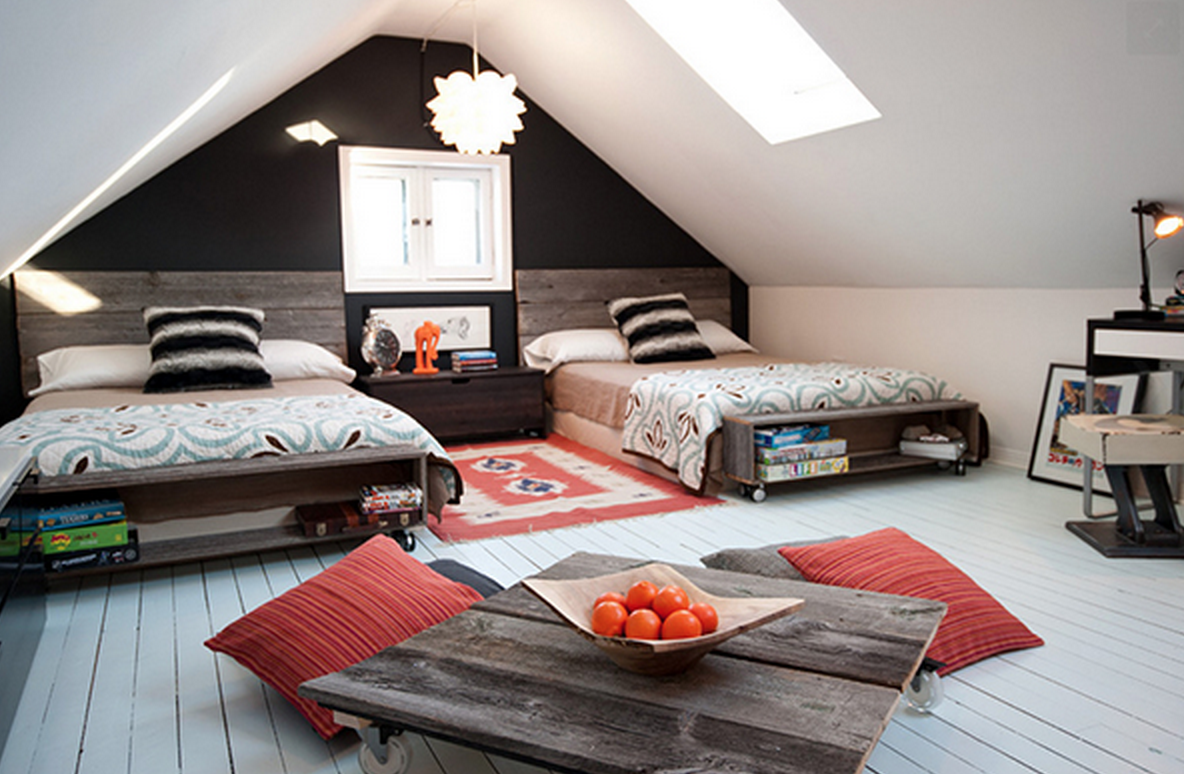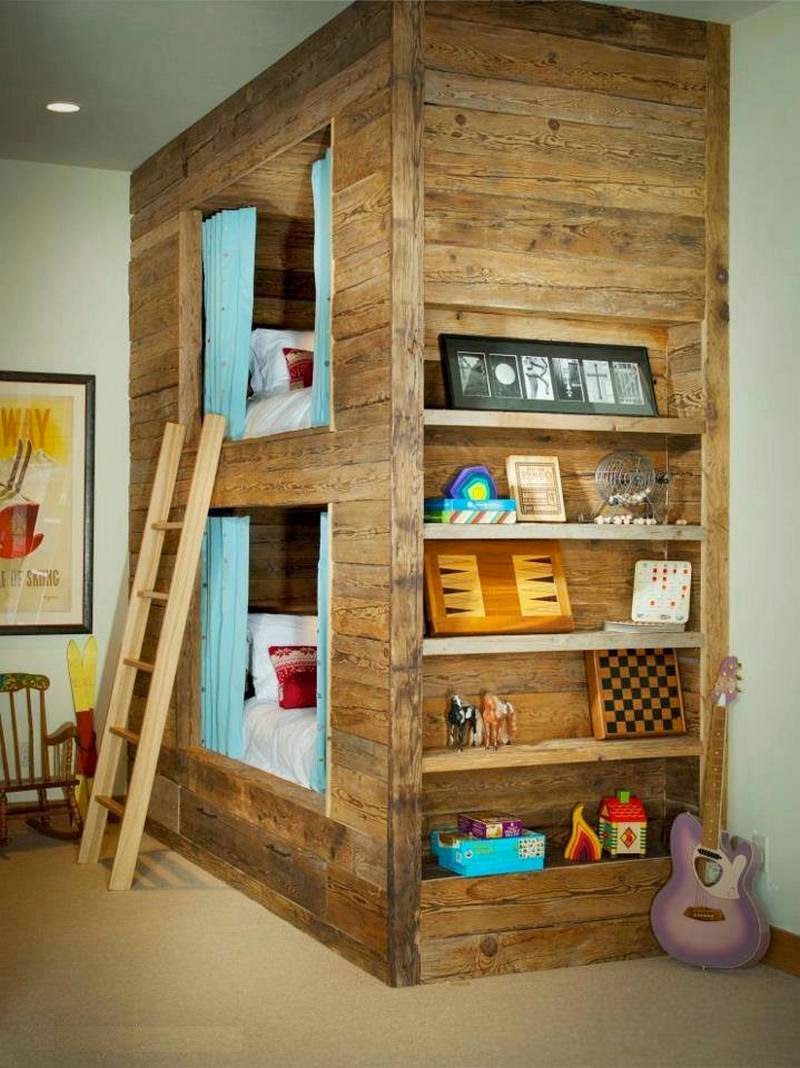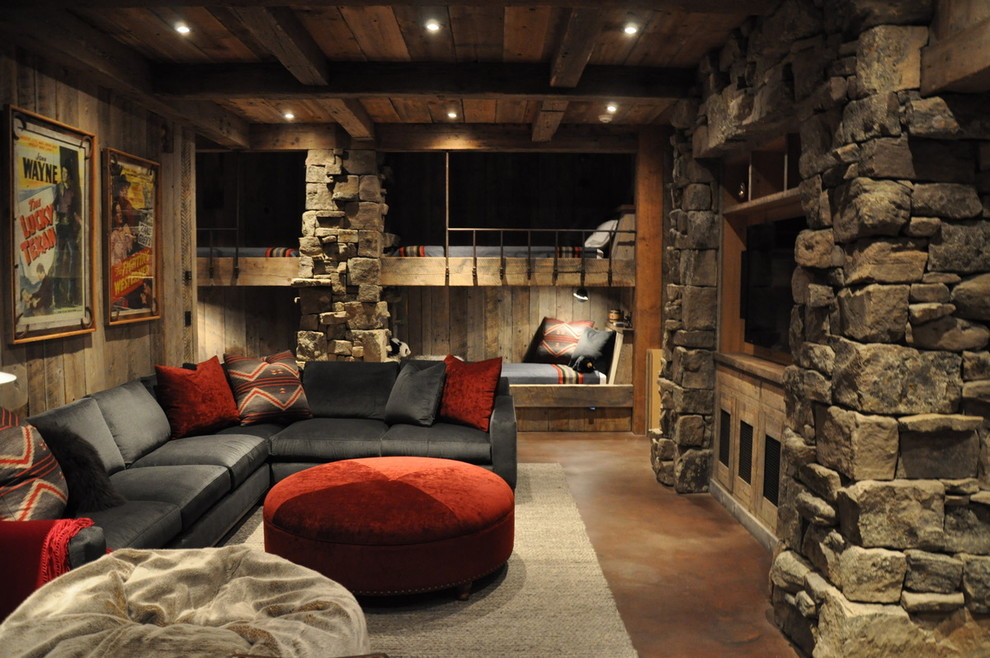 Don't forget to pay attention on your child's hobbies: use paintings and topical objects to create a comfortable environment. Nowadays designers like to combine two styles in an interior. Country style perfectly matches industrial, minimalism styles and ethnic motives.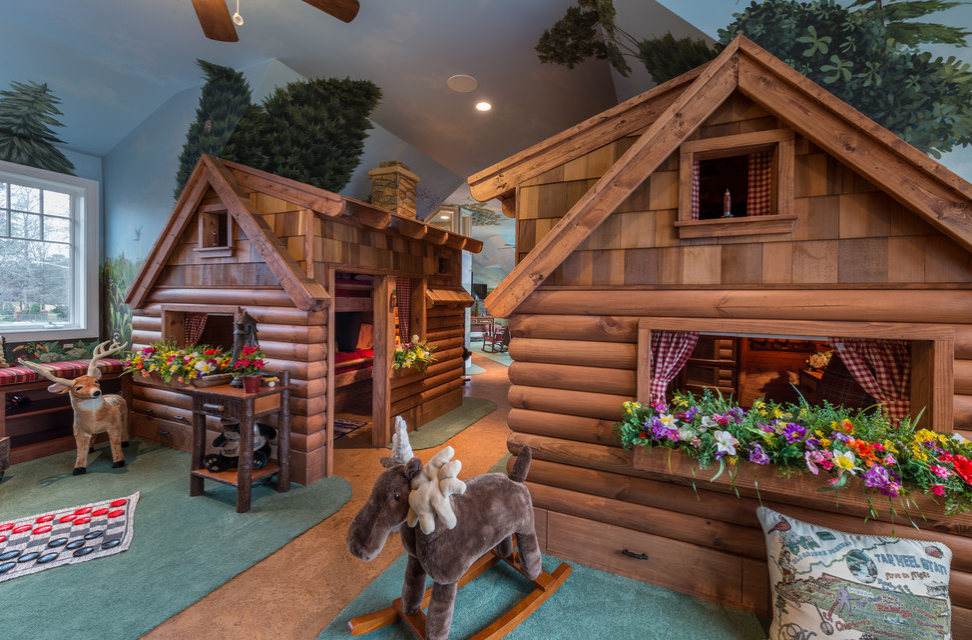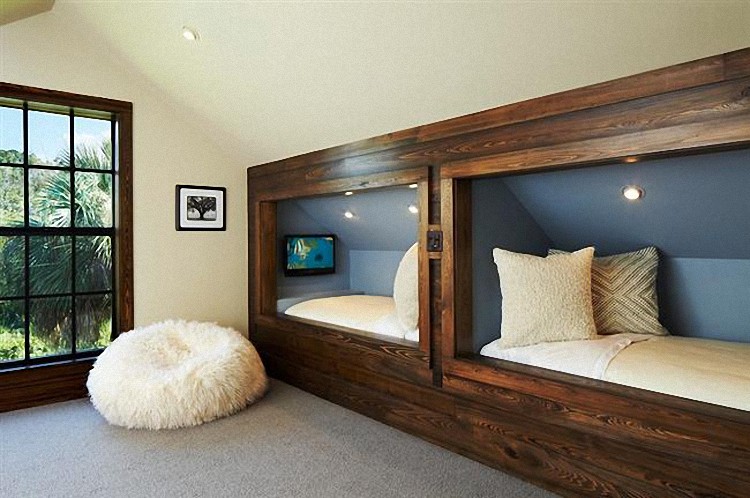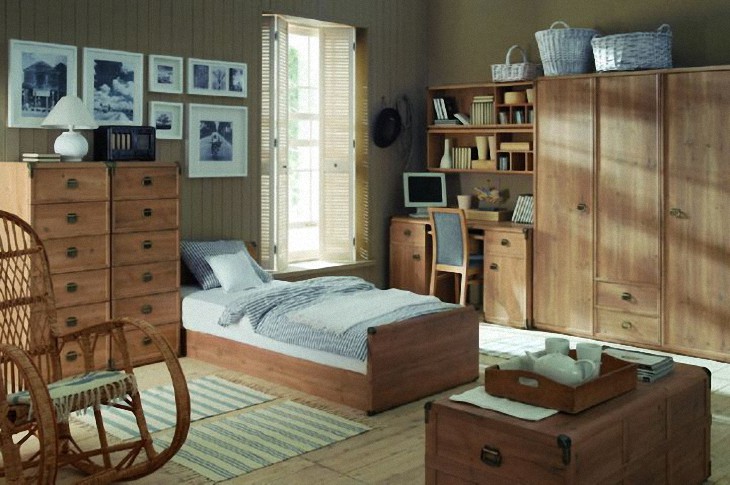 Simple and comfortable village style from natural materials and warm atmosphere is the best option to decorate children's room. Original ladder of a double-deck bed, bright items and feeling of closeness to the nature will give high spirits and inspiration for a creative activity.