Extraordinary living rooms – scoops for conversations
Today we would like to tell you about beautiful, original and, of course, unforgettable living rooms. Spaces, which create great atmosphere for conversations and a relaxing time with a glass of wine with your genuine friends. We will introduce you a special way of zoning which is based on positioning a living room area below the floor level.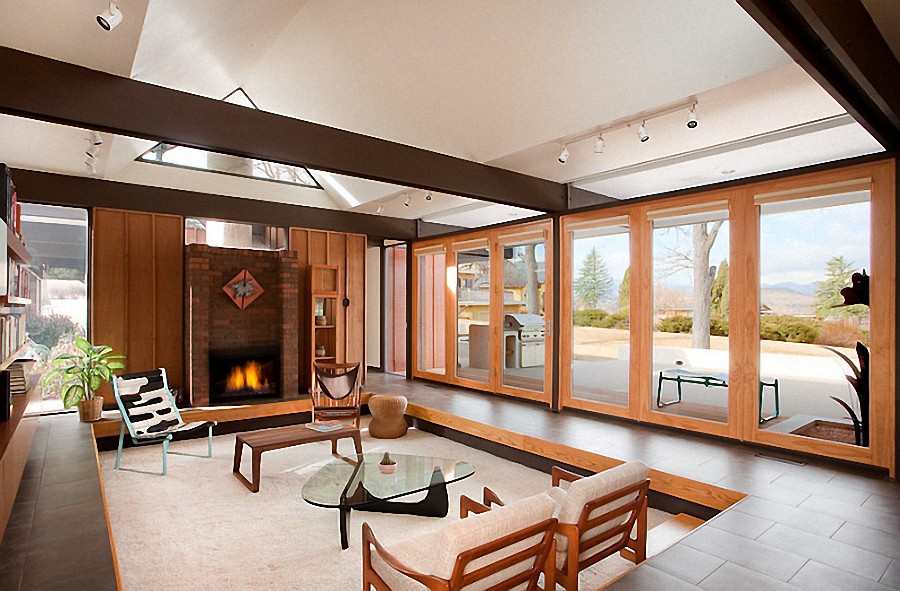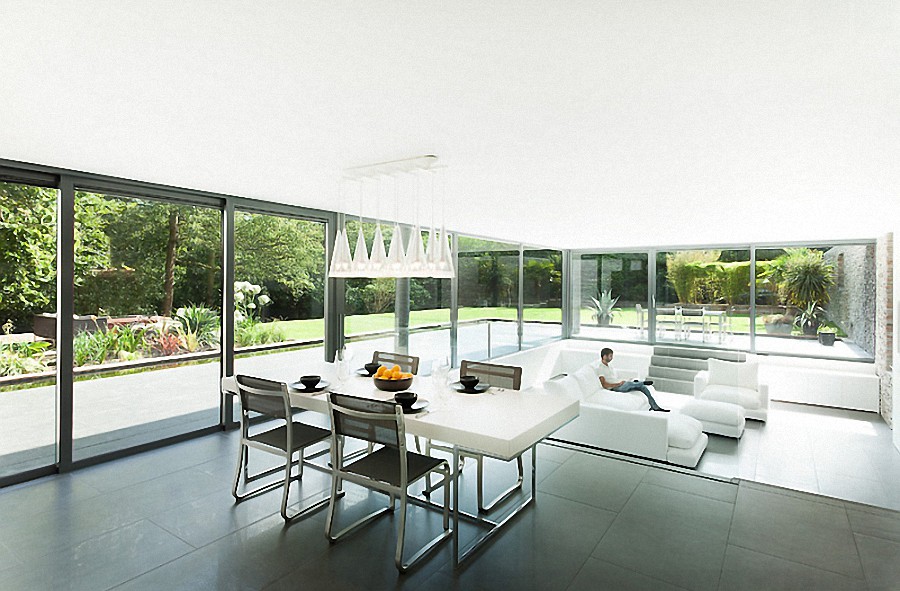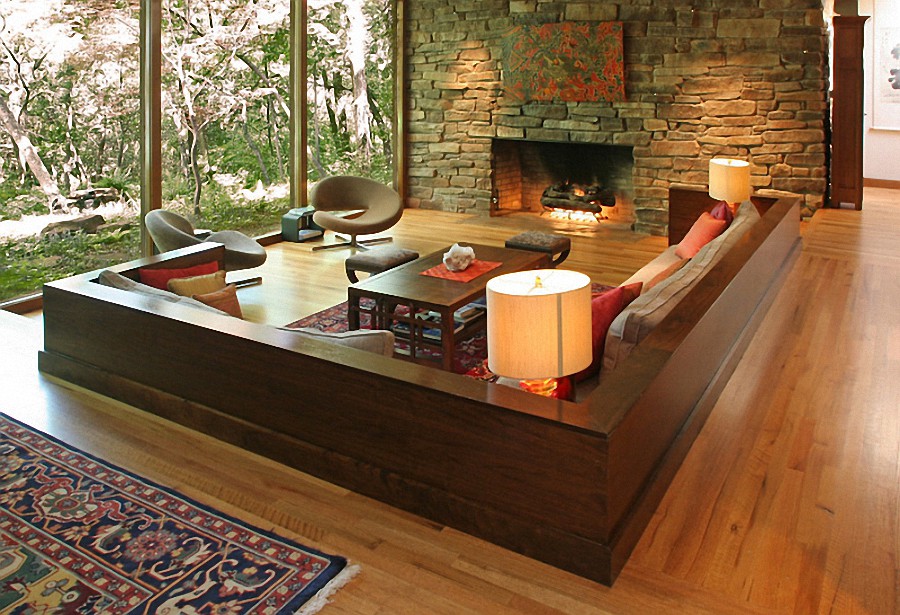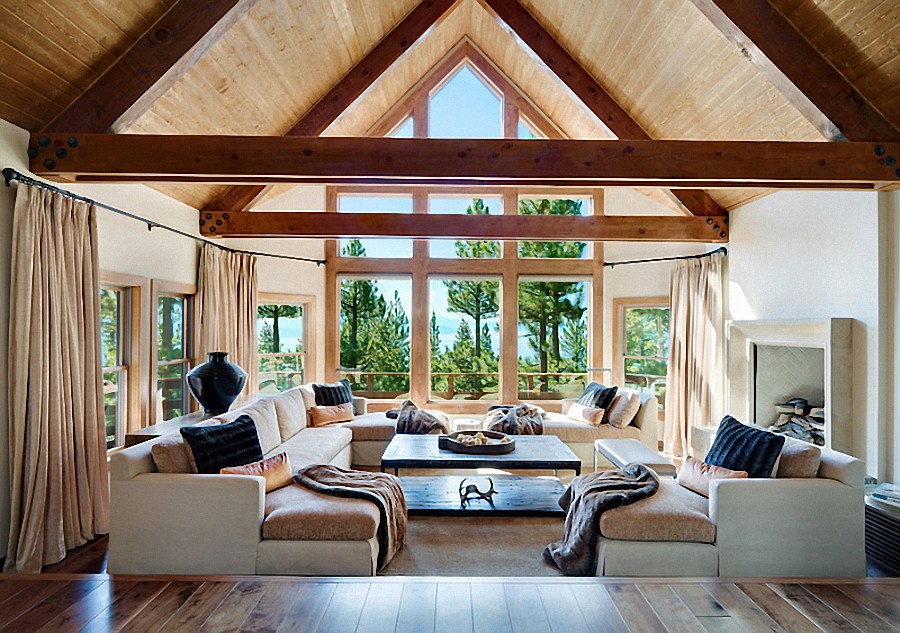 Such system of a room layout was widespread in medieval castles. Traditions tend to come back, that's why cottages and spacious flat owners are starting to use such an unusual way of separating space more and more often.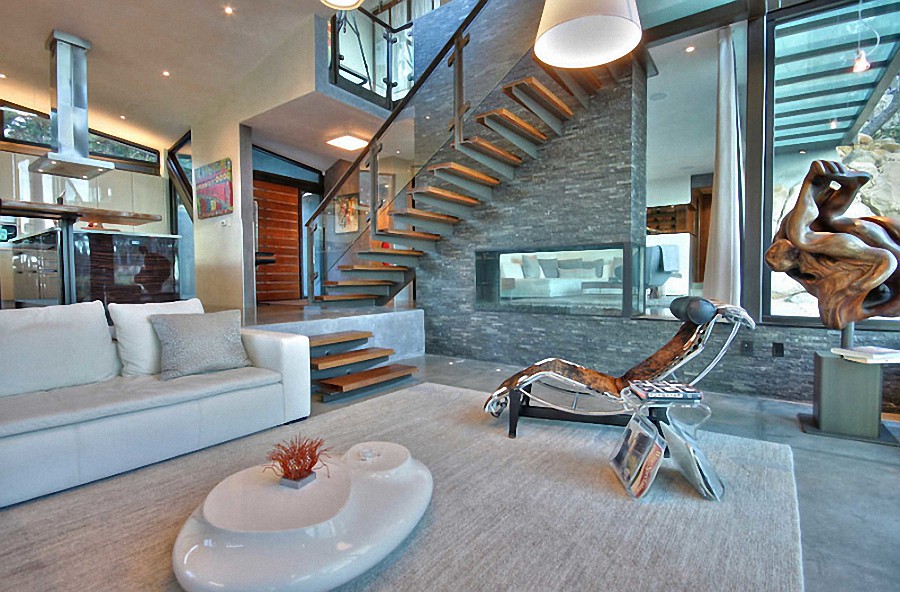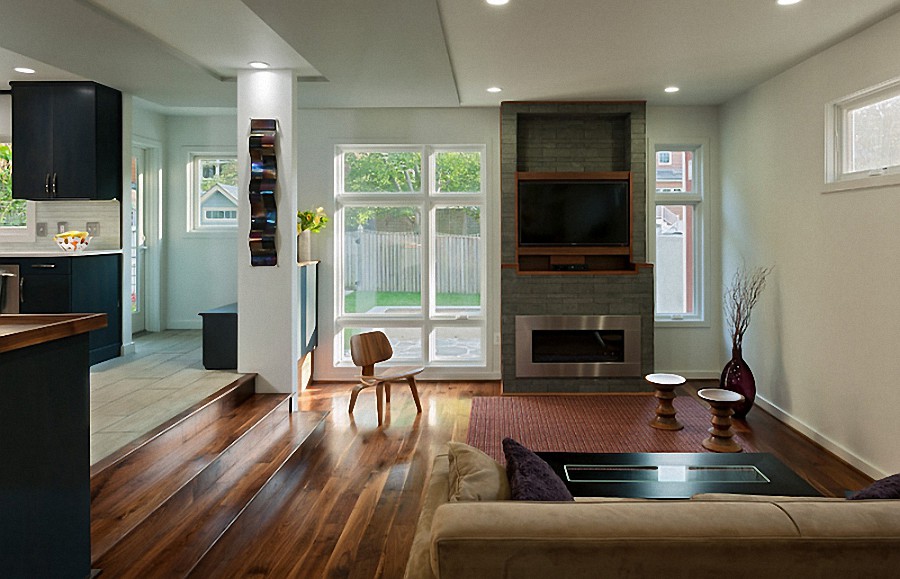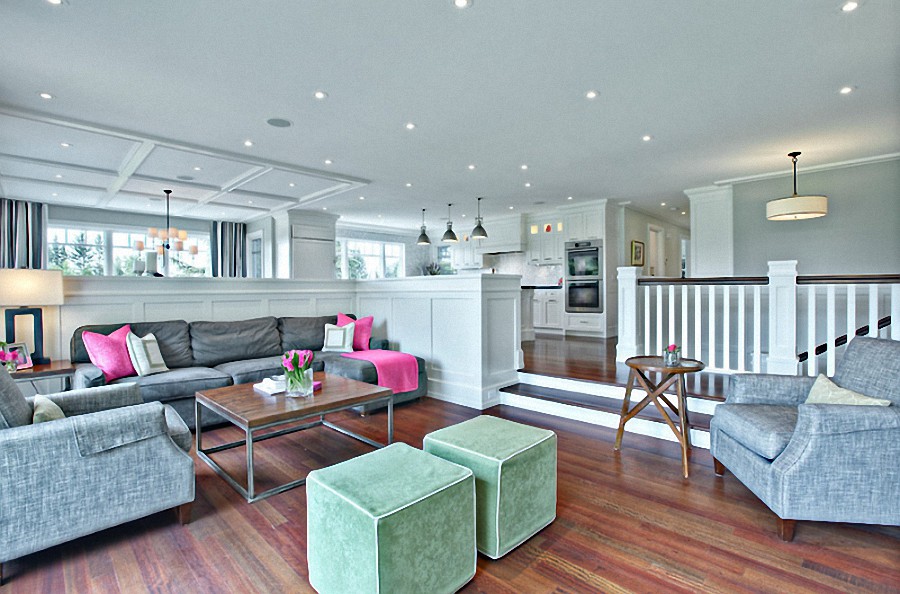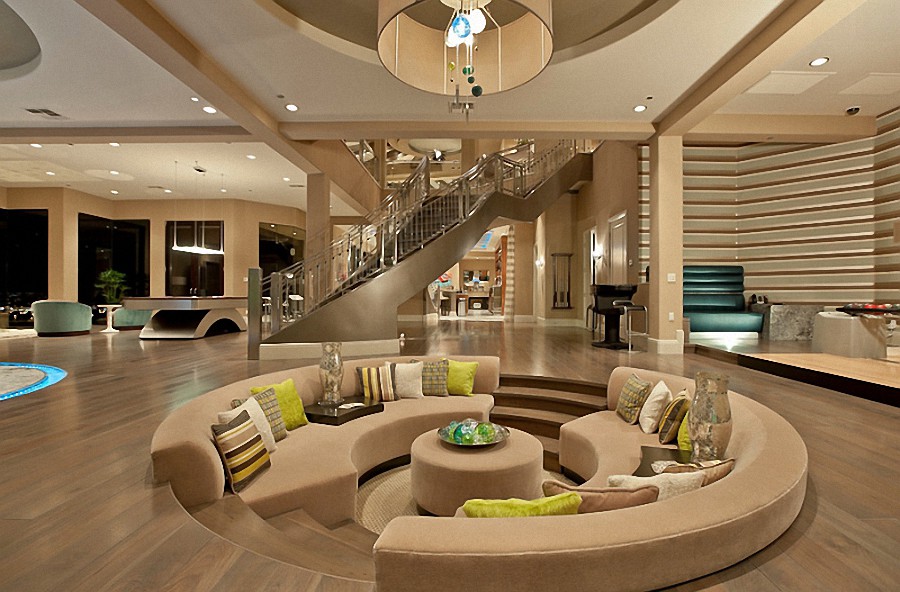 In a scoop, which is created because of a different level of a floor, sofas, armchairs, a fireplace and small tables are placed. Such area if decorated in balance, becomes the most comfortable place in a house, which creates the suitable atmosphere for conversations. That's why these living rooms got a special name in the USA – "scoops for conversations".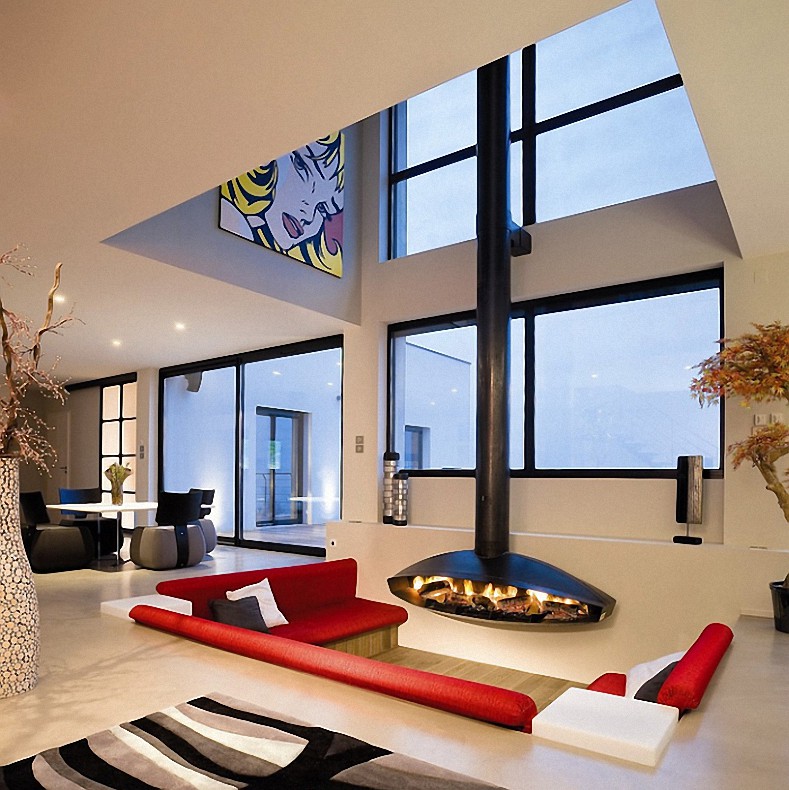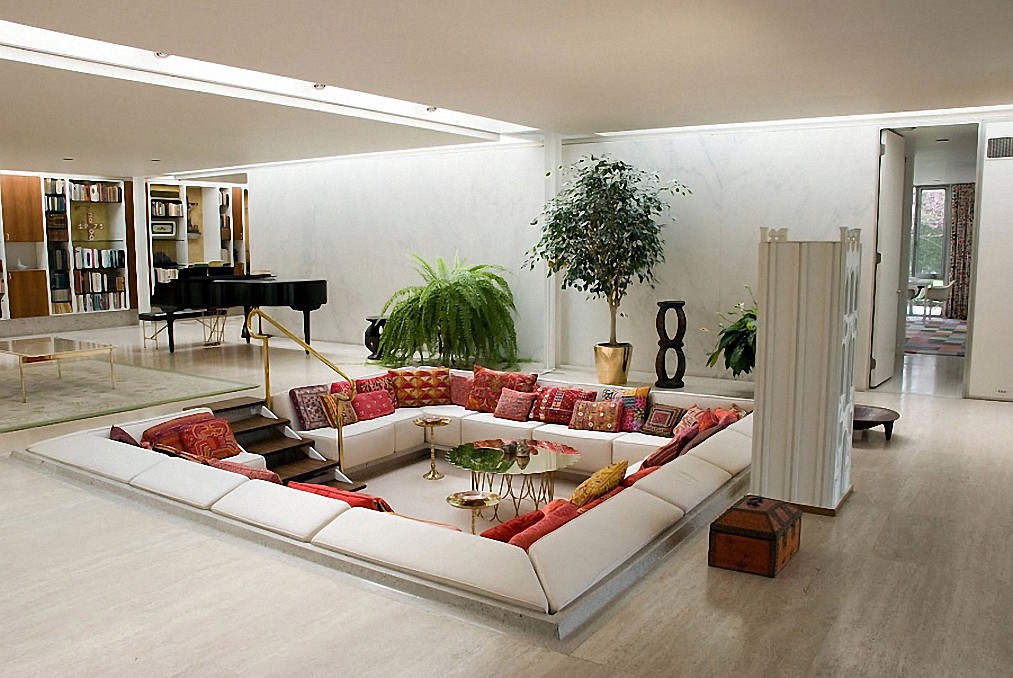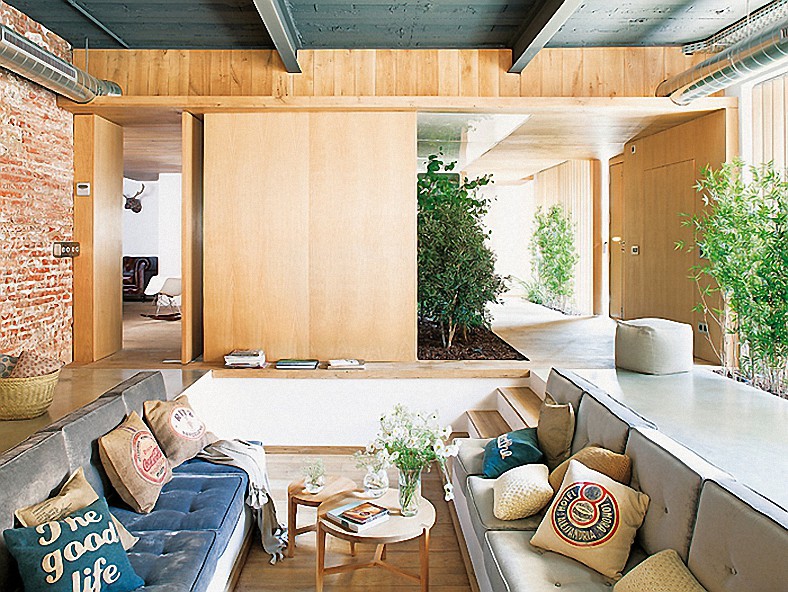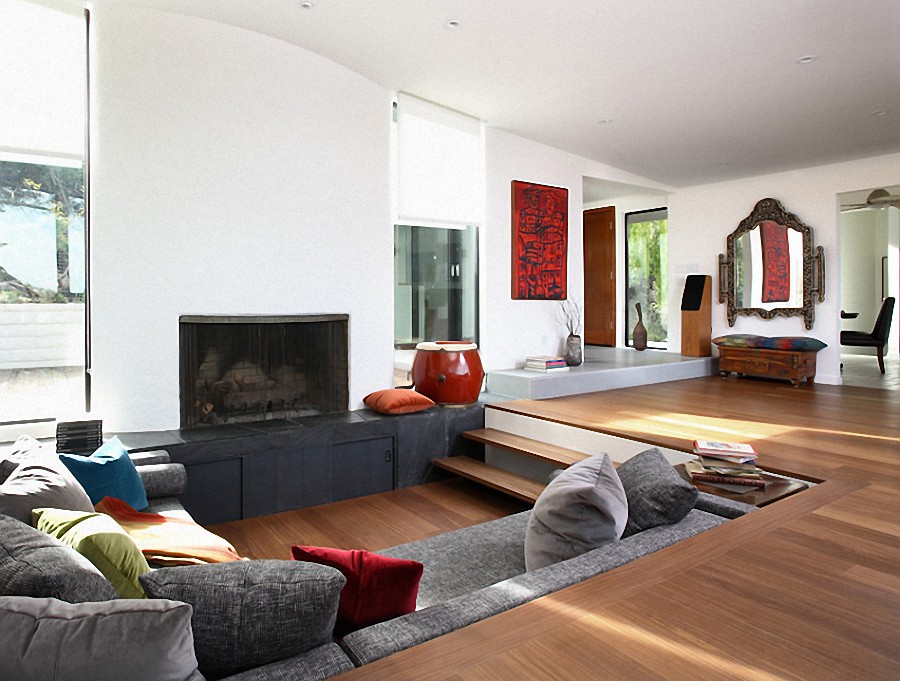 Besides arranging the space beneath, it is important to consider a transition between the two levels of the floor. If a scoop doesn't exceed 20 centimeters, you don't have to install any additional constructions because it equals to the height of a traditional stair. If the difference is bigger – an ascent should be placed. The border can be indicated by stairs or other functional elements, however plants work exceptionally great as a separating tool.