Children's room in Provence style
By designing children's room in Provence style will bring to the room an incredible atmosphere of comfort and will moreover help to develop a sense of a good taste in the younger generation. Natural materials and light colors- typical representation of the French design and is a perfect choice for children of all ages.
Provence features reminiscent of the country style. However, in this case, as finishing materials it is not advised to use rough plaster, masonry, since they are not very relevant for a kid's room. The best choice will be to use pastel wallpaper with a floral pattern. You can replace wallpaper with paint and cover them with hand-painted marvelous ornaments with safe acrylic paints.
Flooring should be covered with warm wooden boards, which can be styled as antique or painted in bright tone. According to the rules of style ceiling should be pure white. To emphasize its beauty you can use existing crossbars, which after being trimmed in wood paneling will resemble massive girders.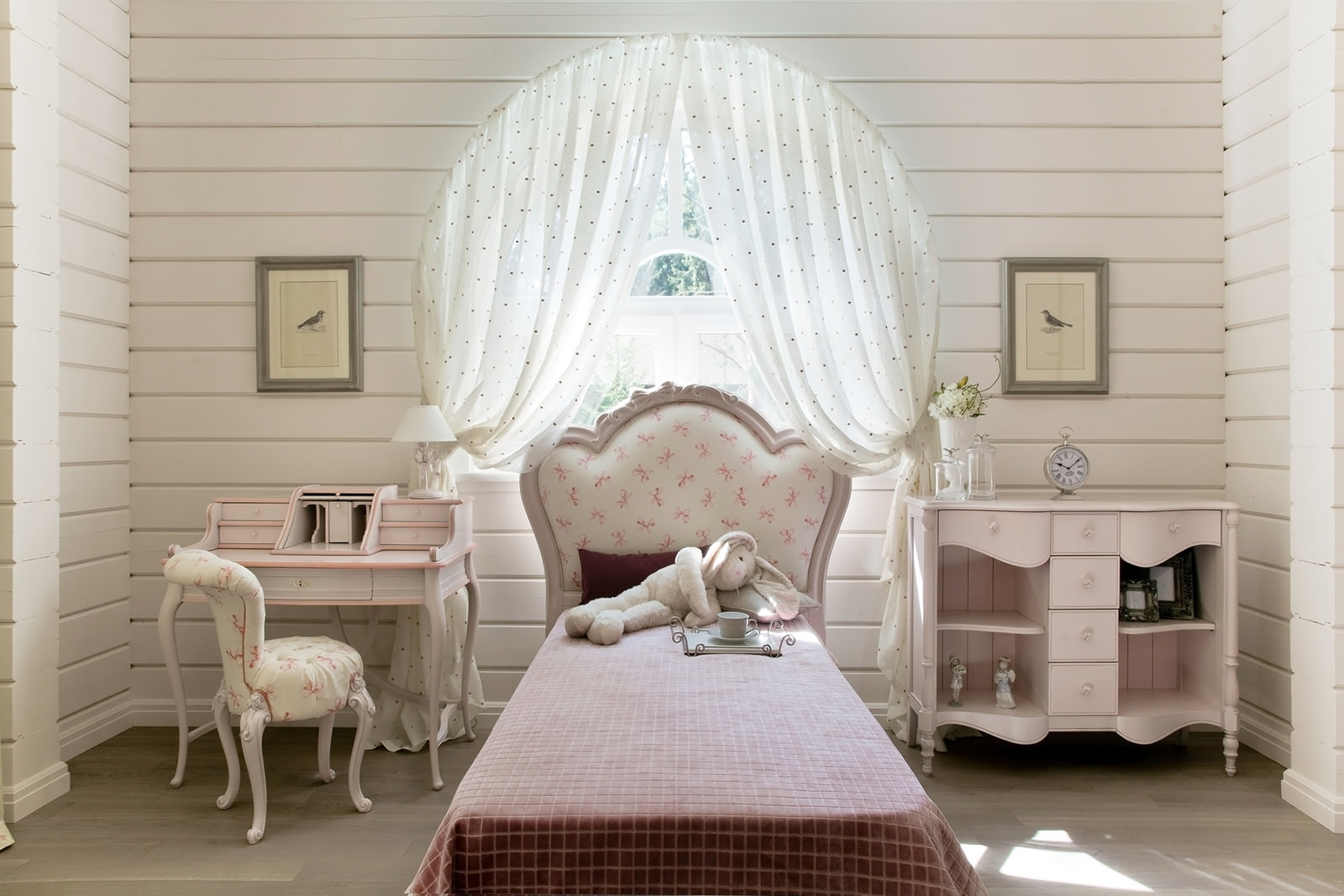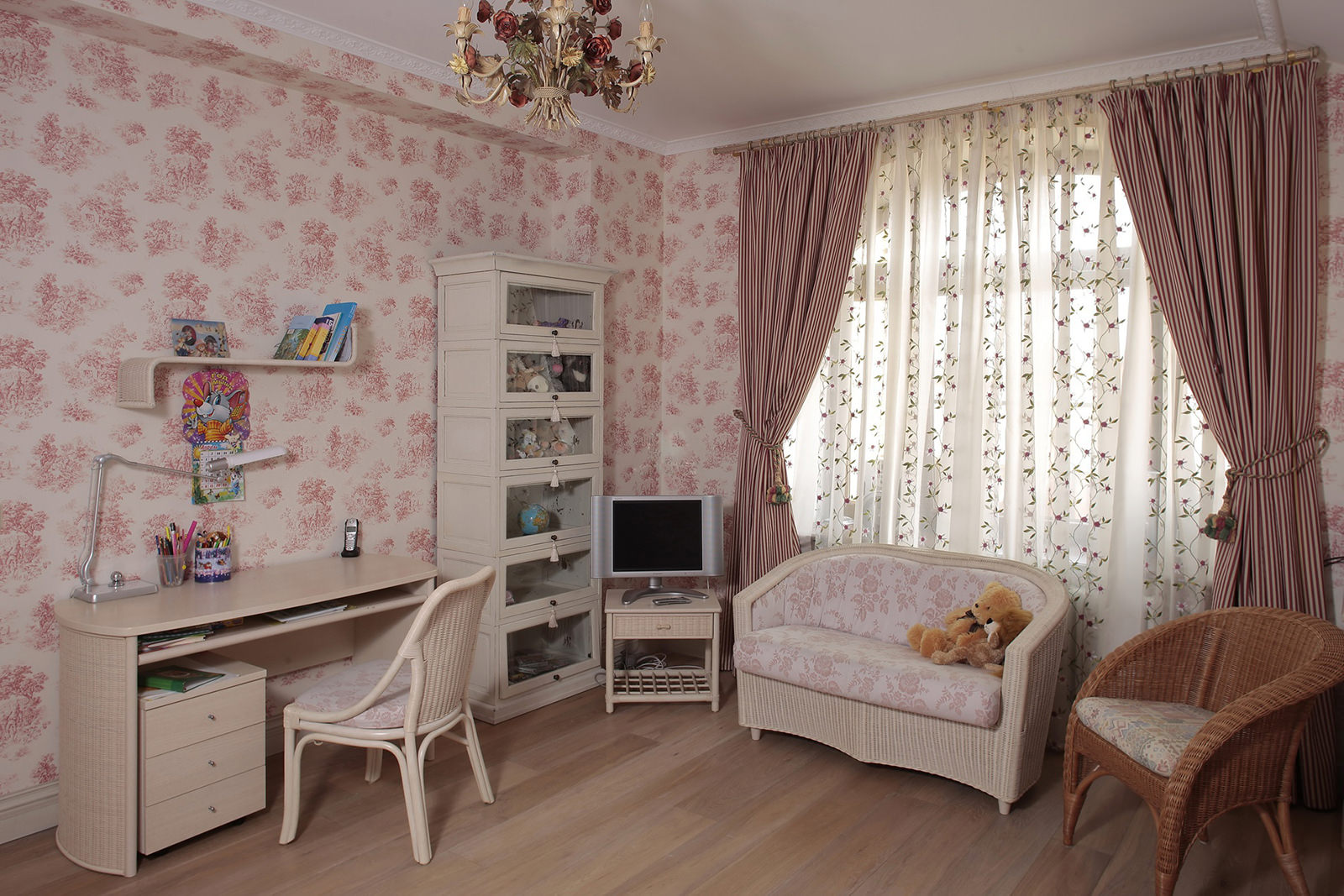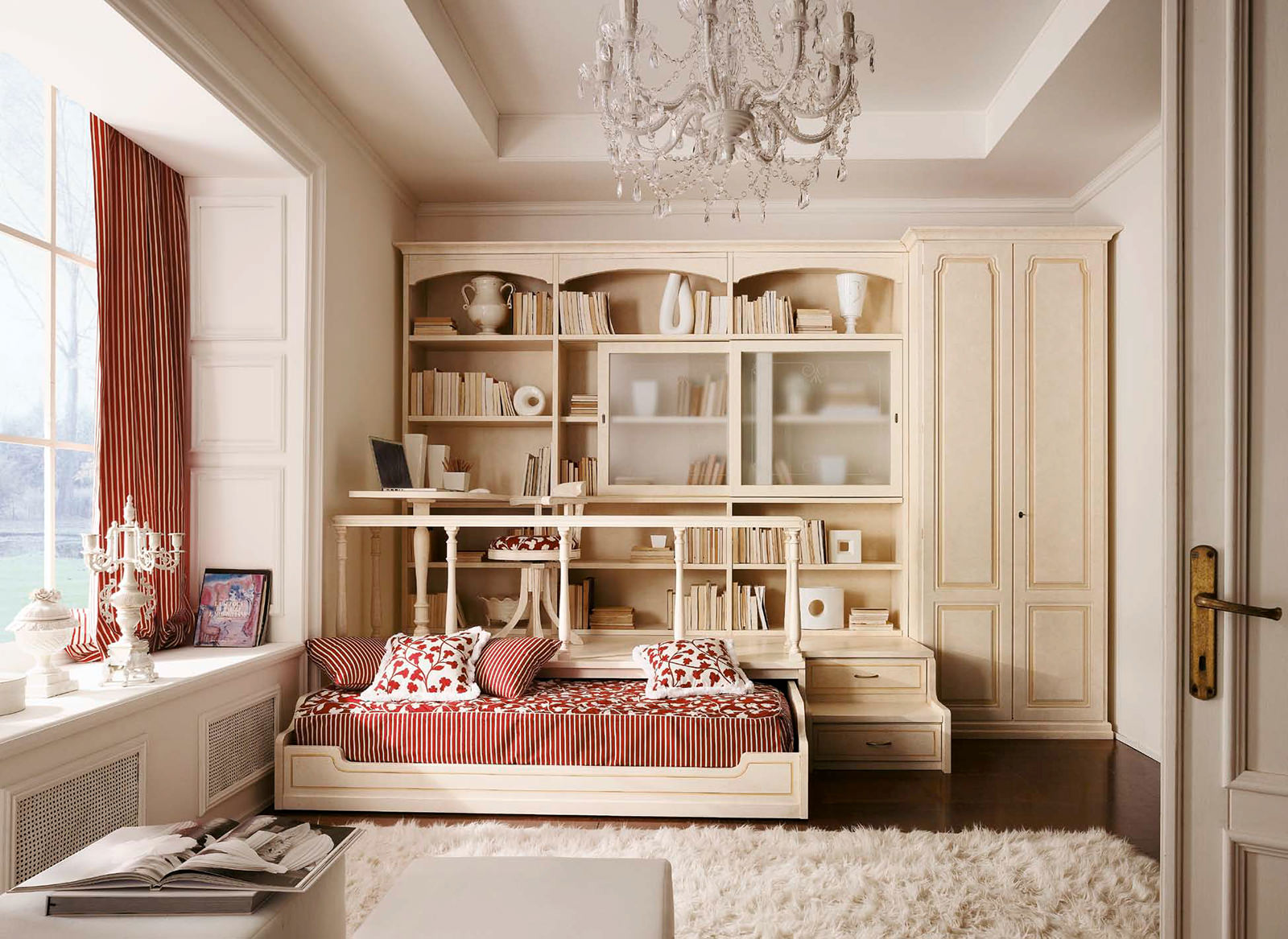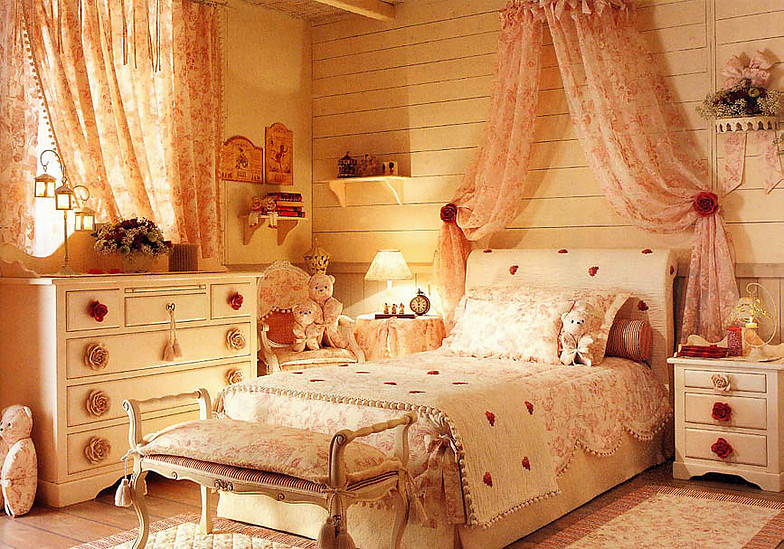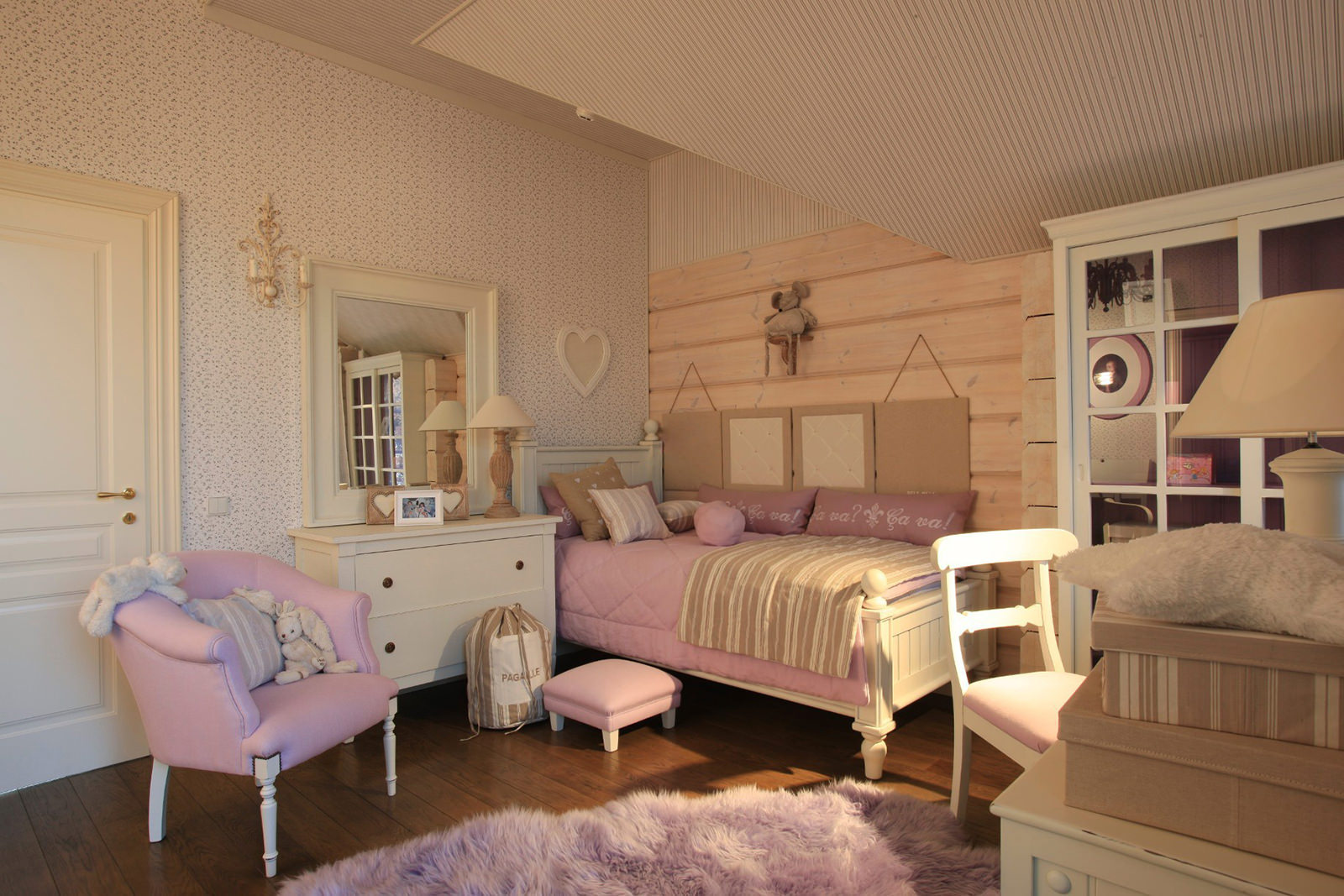 The main role in the interior design plays color palette. Provence involves subtle shades that are close to nature: lavender, sunflower, olive, terracotta, white and blue. Pastel natural colors create an incredibly cozy atmosphere.
The furniture is also recommended to be selected from a natural light tree shades with wrought iron and wicker items. Some items can be artificially aged; it will make interior design more eloquent.
Textiles, as well as the other elements should be of natural origin and low-key image. The most popular patterns are stripes, check and floral pattern.
When creating children's room in Provence style it is important to remember two basic rules: natural materials and soothing colors.