Bathroom in Classic Style
The variety of styles and emerging trends will never be able to replace the classic style. Strict lines, symmetry, rational use of space, unobtrusive colors and elegant lines these all features are combined in classicism.
Bathrooms of quite an impressive size allows not only to place small storage cupboards, but also armchair and even a ladies' table. The use of dark wood will give the winning contrast to the interior. The presences of windows with stained glass represent some kind of aristocracy. The most creative designers offer (with the availability of space) installation of the fireplace in the bathroom in order to create a cozy warm atmosphere.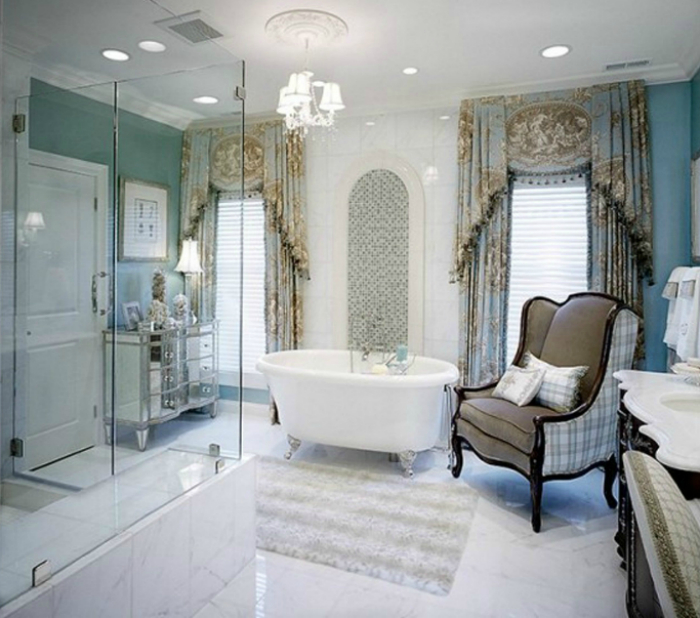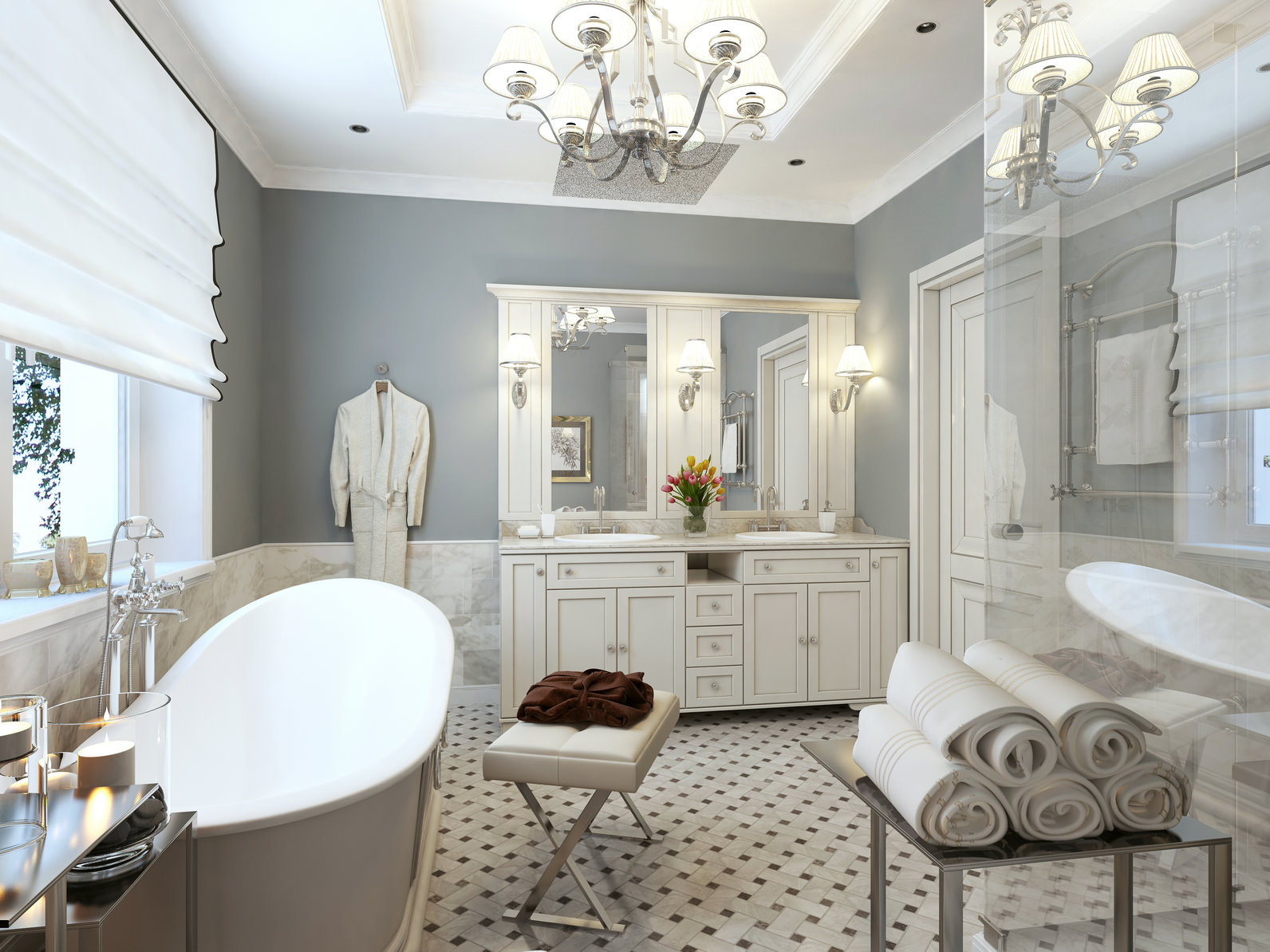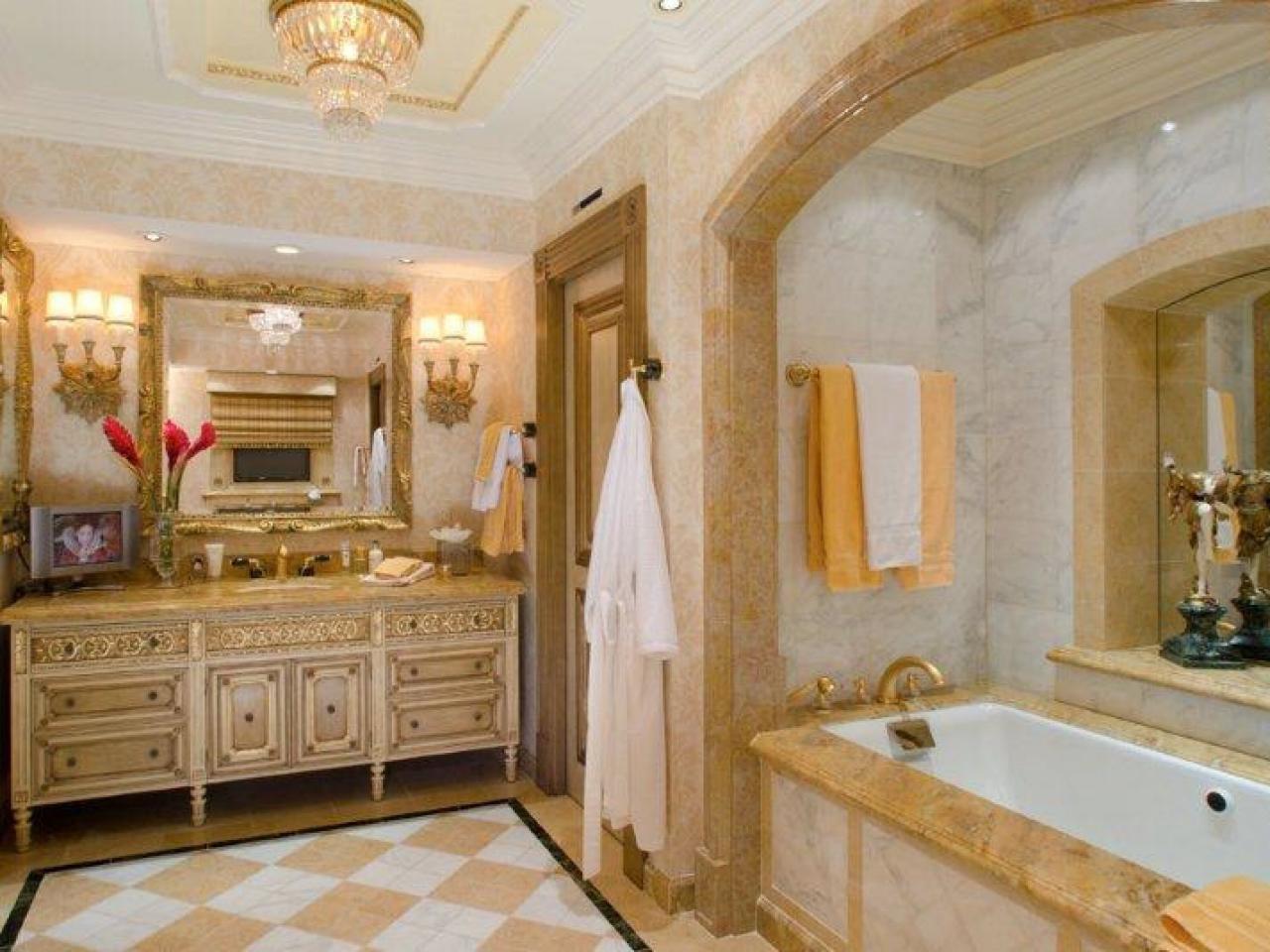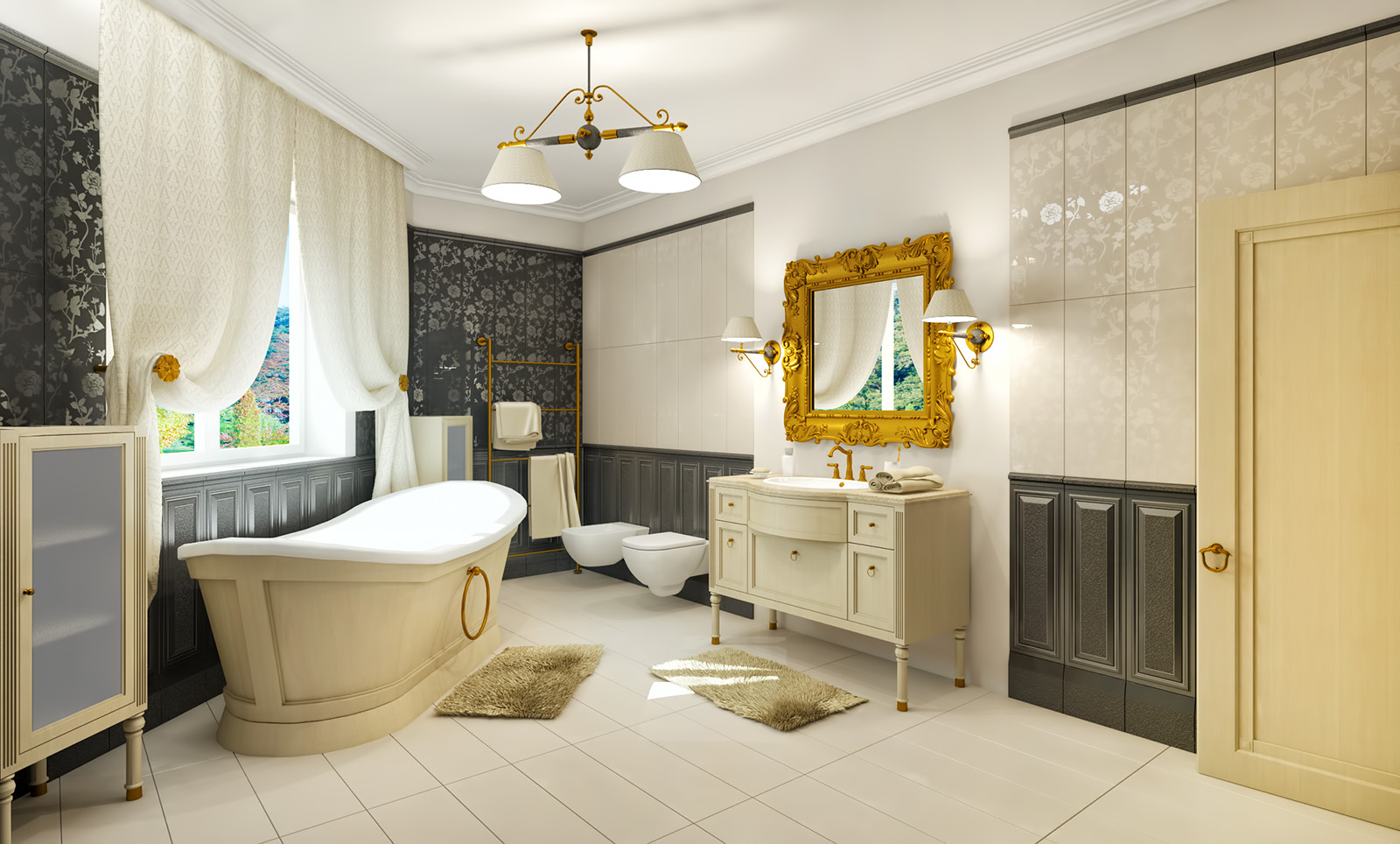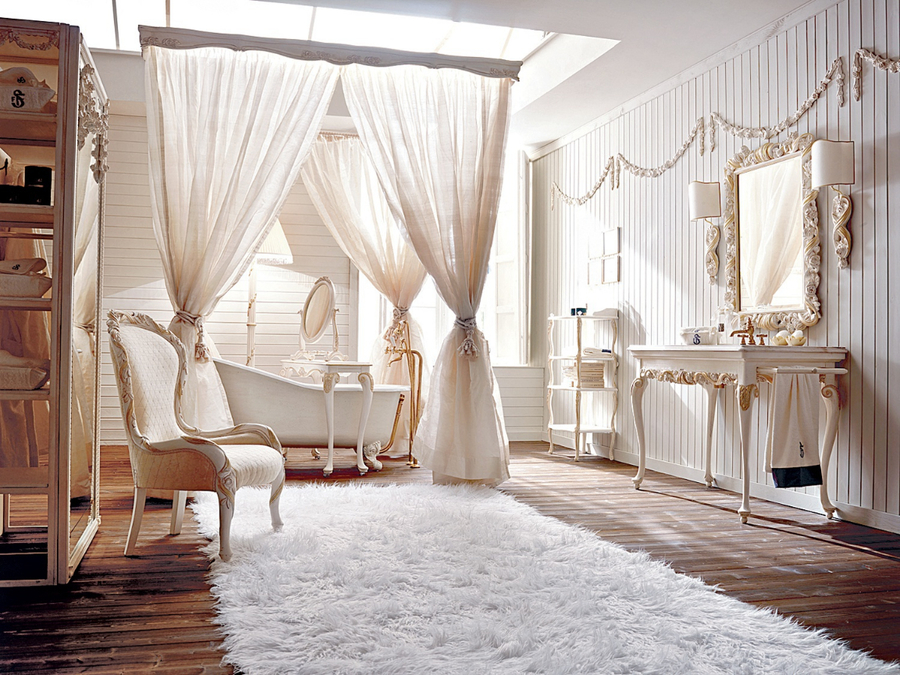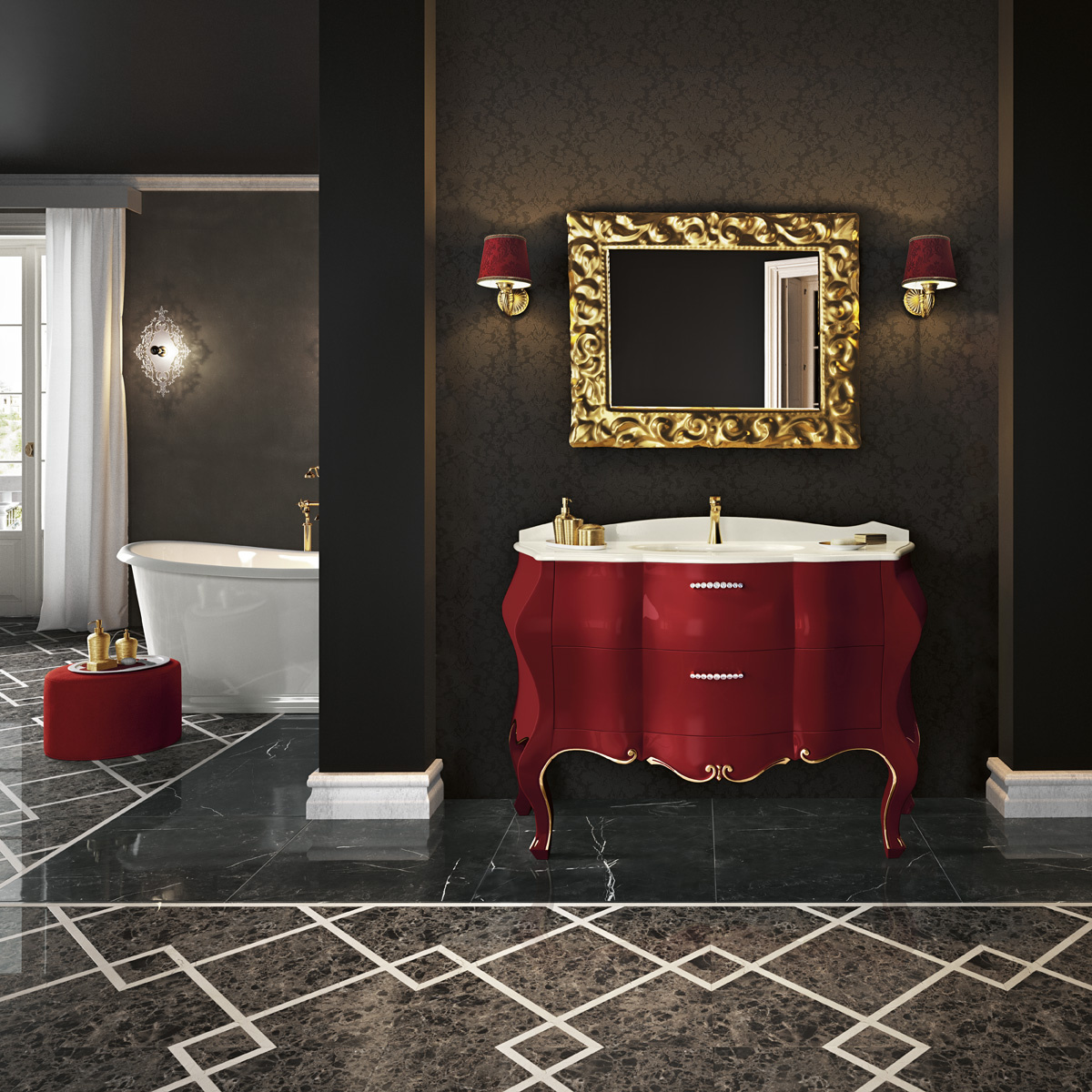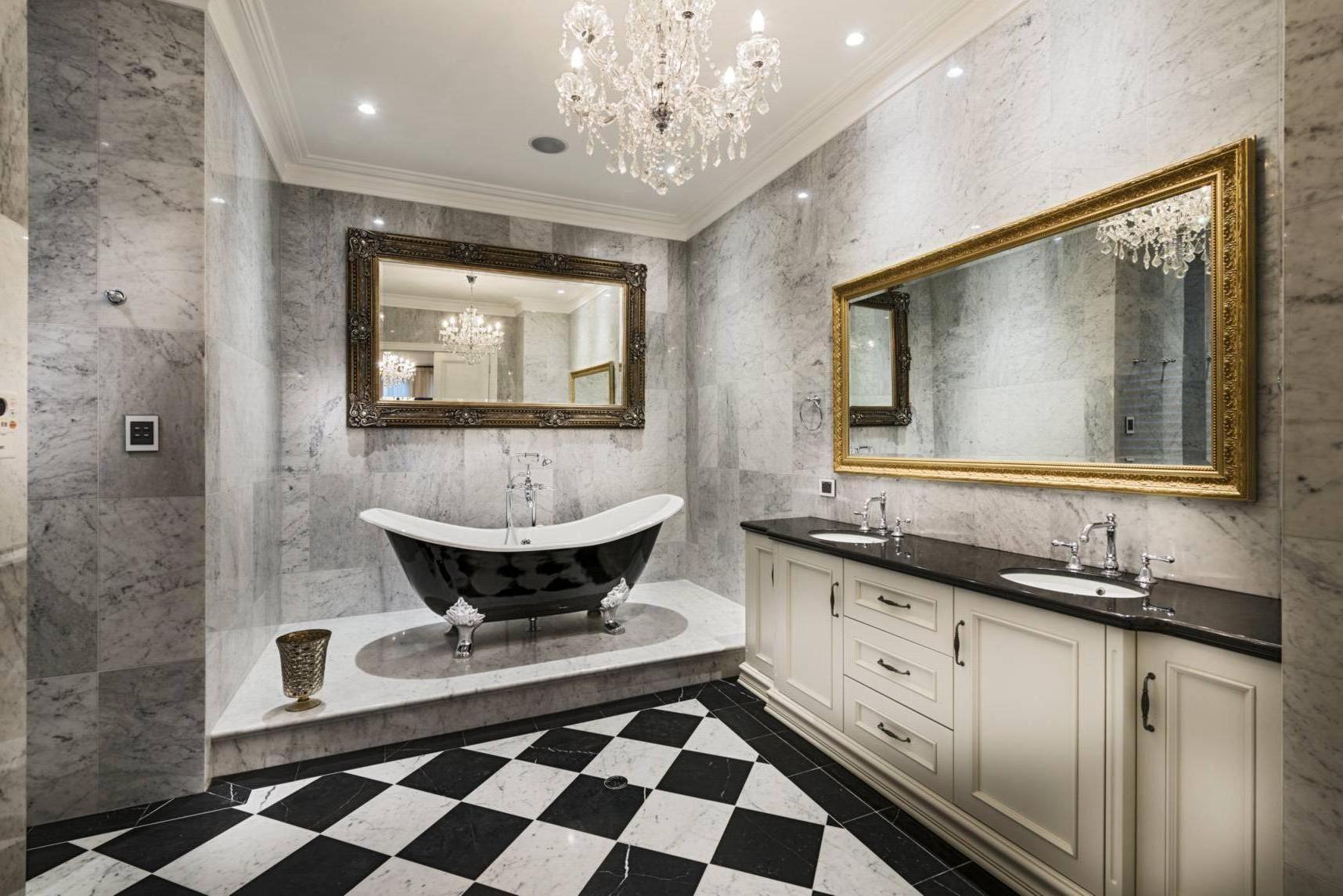 The color scheme, according to the classic style, should be calm and gentle. White, light blue, peach and beige shades promote relaxation after a hard day. Warm colors of wood will bring warmth in cold winter days. This style does not exclude the use of patterns and drawings on the walls or the floor; on the contrary, it will give the bathroom its personality.
Particular attention should be paid to lighting. Elegant chandeliers and wall lights have to fill the bathroom with plenty of light. A variety of artificial light sources will allow you to choose one to your taste: contemporary or offbeat classic crystal chandelier. If you have windows, you can arrange beautiful blinds or to arrange unusual textile curtains.